Coaching
Coaching Open Days
Wed, 06 Apr 2022 00:00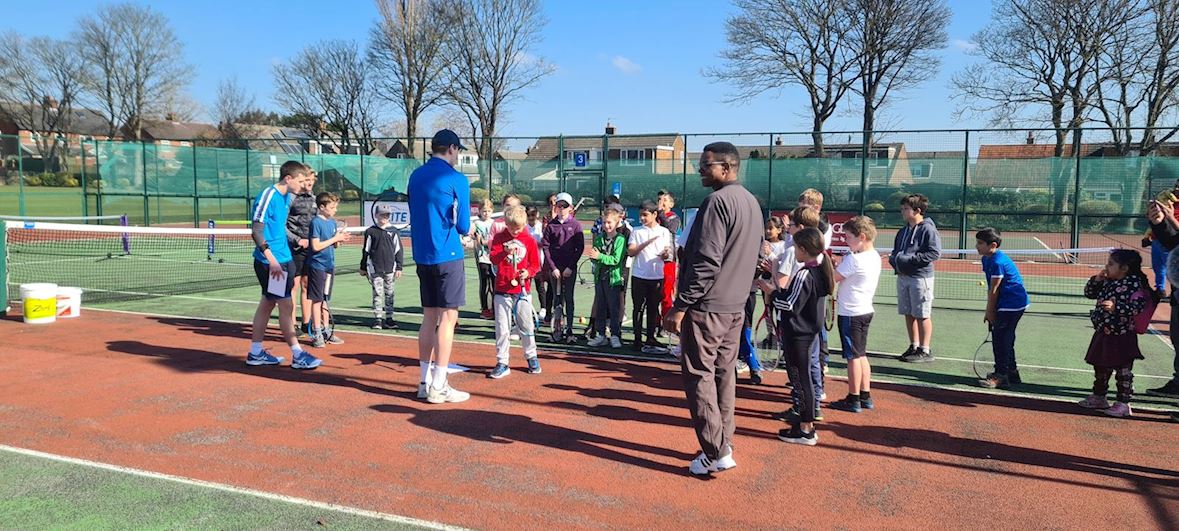 The coaching team hit the ground running by hosting two free open days last weekend to launch the Mirfield Junior Development programme. The two-day event saw over 40 young people from all over Kirklees (and some from as far as Horbury, and Leeds!) create a right buzz on the tennis courts. Under beautiful skies, the players were fully engaged in a variety of technical and tactical skills delivered through FUN games and drills! Also in attendance was a contingent of newly qualified LTA Tennis Leaders, Lex B, Matthew Bentham, Noah Brook, Oliver C; Sebastian G, Max M, Kit M, Zaibaa M and Zakariya U. The young leaders took the opportunity to put into practice the skills they recently learnt from the Tennis Leadership course run by Tee on March 18.
The open day events also gave the parents the glimpse of the upcoming Junior Development Programme, meet the coaches, and explore the tennis club grounds and clubhouse.
The coaching programme for 2022 is now launched - two days a week available with a range of sessions following the LTA Youth ball colour scheme - Blue to Yellow, on Saturdays and Sundays.
To register for the coaching sessions, please visit the coaching page for more details, or contact Teeon 07966 987744 or [email protected]