Club
August 2020- update on play
Tue, 11 Aug 2020 00:00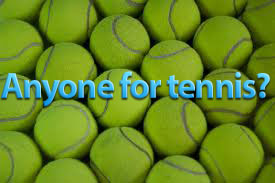 Further restrictions to play have been lifted by the LTA. Thank you in advance for adhering to the guidelines strictly.
Players must be members (join here - make the most of the current offer) and be wearing 20/21 shoe tags or be the guest of a member. (£5 fee applies - which can be put in the 'letter box' just to the left of the doors to the main room/kitchen of the clubhouse).
Do not come to the Club if you have any Covid-19 symptoms.
1. Singles and doubles with people from different households is now allowed and club nights, club tournaments and league matches are now permittted.
2. Coaching with up to 15 children or 6 adults permitted (incl. the coach). Contact Head Coach, James Muir, for further information or keep a look out for emails coming through.
3. Social distancing rules strictly apply.
4. Clean your hands, wipe down surfaces that you touch at the Club.
5. Courts must be booked here in advance before use - 9am to 9.30pm close daily. (Floodlights can now be used but players should sanitise their hands before and after switching lights on/off).
6. Use of the toilets and other facilities in the Clubhouse is permitted. Note: there is also an outside tap for refilling water bottles (please use hand sanitiser before and after using it).
7. Please close and lock the gates if you are the last to leave the Club. Please do this even if you think others maybe coming shortly after you to play.
8. Use your own tennis equipment incl. balls.
Click here for full LTA guidance.