Court Lighting Guide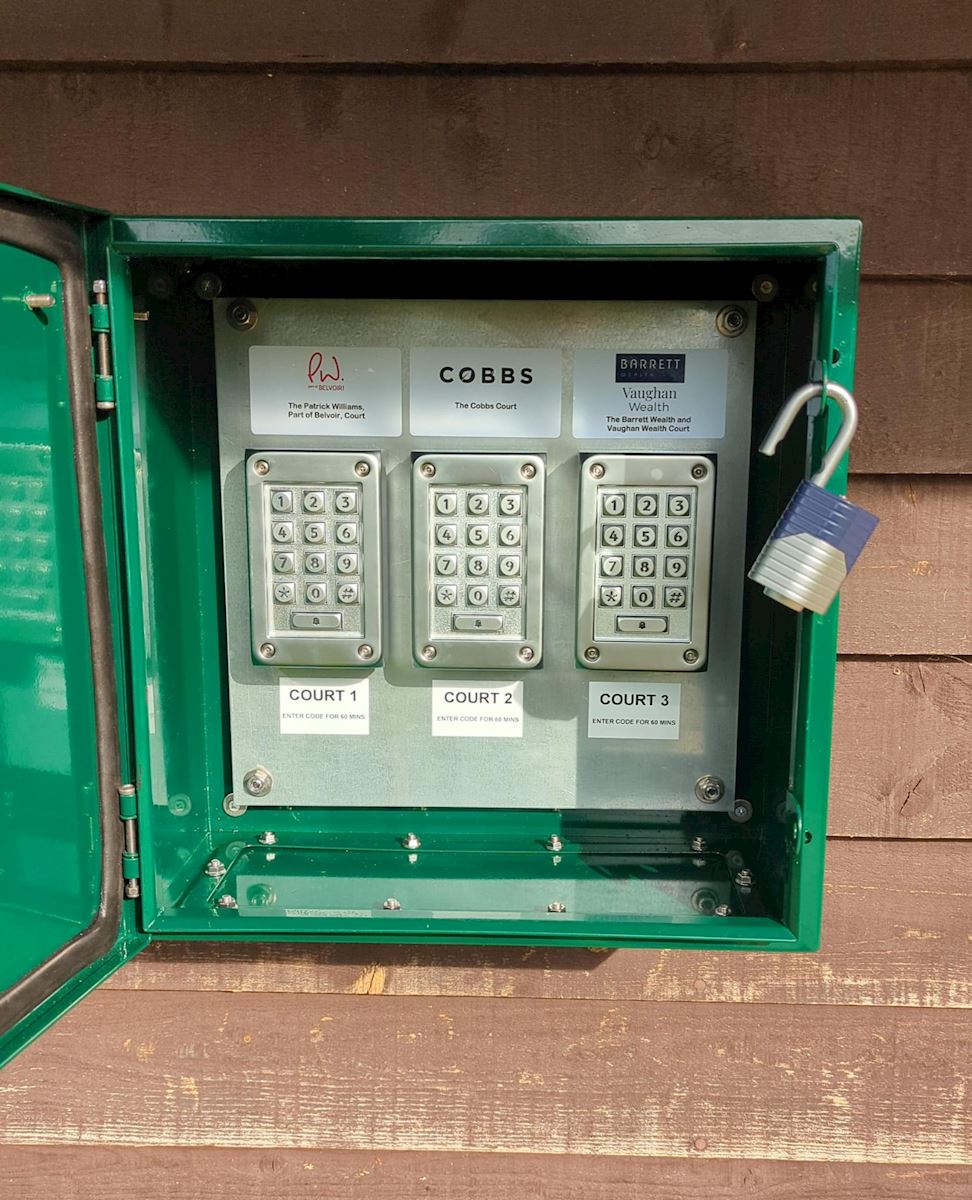 To switch on the lights, please open the green cabinet outside the clubhouse (the padlock code is the same as the courts). There are 3 keypads (one for each court), simply enter the lighting code (*) on the keypad for your booked court and this will activate the lights for 60 minutes. You can re-enter the code at any time to provide a further 60' from that point. Please note that entering the code again does not switch off the lights, instead it simply re-starts the clock for another 60'!
When the lights switch off, one lamp above your court will remain on for 5' to enable a safe exit and locking. The courtesy light near the clubhouse will also remain on for 10'. Please do not forget to lock the lighting cabinet.
(*) the code is included in the confirmation email which you receive when booking a court
Success for the Court Lighting Big Switch On
The Club would like to thank Tim Henman who kindly agreed to perform the big switch on. Nearly 200 members and friends of Pangbourne Tennis Club attended the event on Friday 6th October, as well as our generous Sponsors! Please visit the News page for full details and photos.
Fundraising : Thank You!
Once again we thank our wonderful members who donated so generously to our fundraising campaign, as well as their friends and families and other benefactors in our community.
A big thank you also to our Platinum and Gold sponsors and the many businesses of Pangbourne and surrounding area who supported our campaign.
Our Sponsors
Platinum: Patrick Williams Pangbourne, part of Belvoir
Gold: Cobbs Farm Shops, Barrett Wealth Pangbourne and Vaughan Wealth Pangbourne
Special Thanks
Finally we would like to thank the Pangbourne Parish Council, Sport England and the Greenham Trust for their significant grants or match funding offers.