Club
Tim Henman turns on the lights!
Tue, 10 Oct 2023 00:00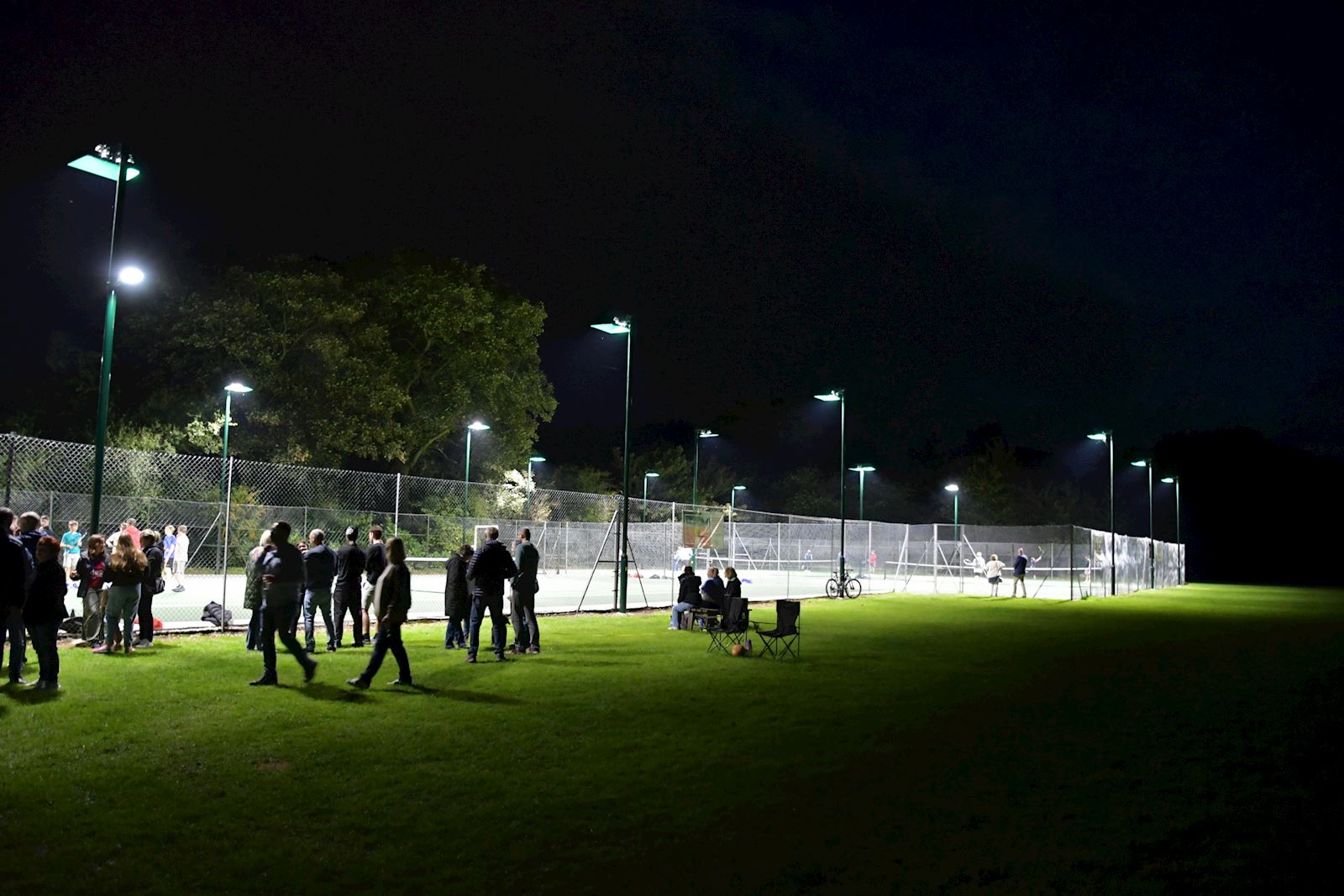 Tennis legend Tim Henman OBE kindly accepted our invitation to switch on our new lights on Friday 6th October. Nearly 200 members and friends of Pangbourne Tennis Club turned up for this unique event.
It took the Club less than a year to obtain planning permission, raise the funds and deliver this project. Court Lighting is a huge bonus for the club as it will considerably extend the hours available to all for social tennis, coaching and matches.
It was a privilege to welcome Tim for the big switch on, also attended by our key sponsors.
A big thank you again to our members, friends and sponsors for helping us achieve our goal! For further details and acknowledments please visit the Court Lighting page.