Social
Congratulations to the Club's New Quiz Champions!
Mon, 07 Aug 2023 00:00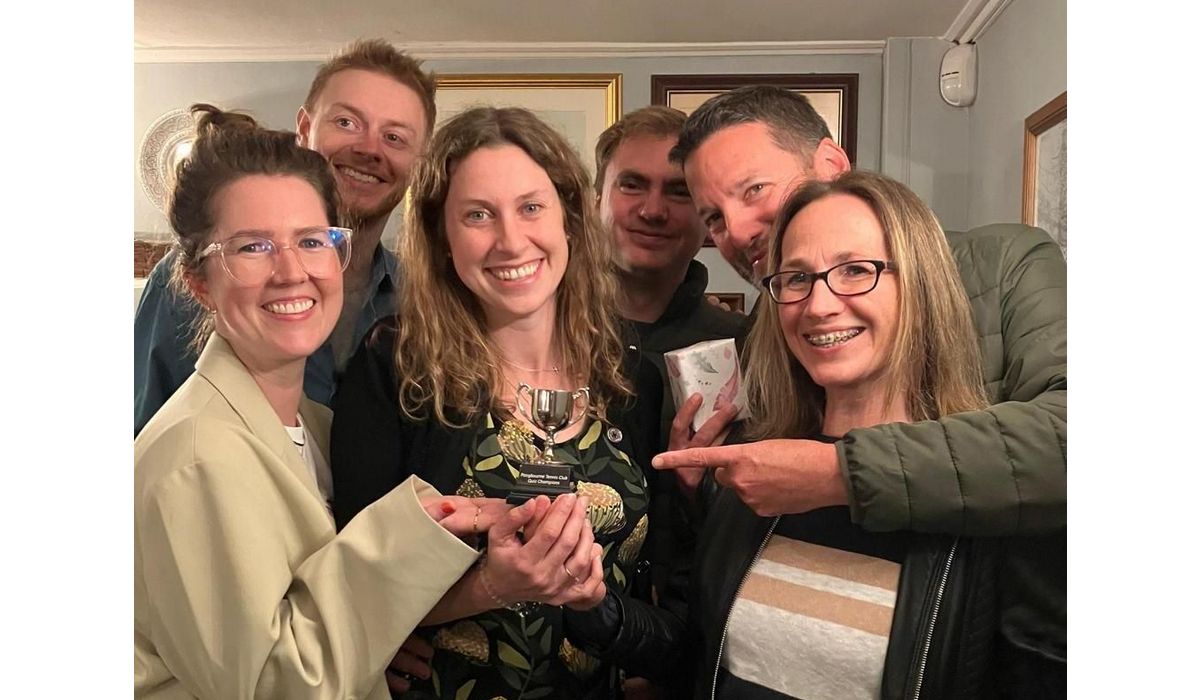 Our court lighting fund received a tremendous boost from the amazing quiz night hosted by the Cross Keys on Friday 4th August!
Over 80 people descended on the Cross Keys with the aim of winning the Pangbourne Tennis Club Quiz Champions cup. The ingenious questions set by Paul Rought kept the teams on their toes as seasoned quizzers battled against those there just for fun.
The results were close – the winning team was just 3 points ahead! Congratulations to Alan, Emily, Kate, Harry, Alice and Tom who took home the trophy to keep until the next time.
The wonderful evening was made possible by the generosity of the Cross Keys who provided the venue and also delicious pizza, but also by the support of everyone who signed up, donated raffle prizes and bought raffle tickets. In total, the court lighting fund benefitted by £1,625 from the evening. Thank you to everyone who made a contribution.
Also a big thank you to Kim DeMarchi, Paul and Nicki Rought and Louise Shearer for organising the evening with the Cross Keys.