Club
Tennis Courts Open for Restricted Play from Monday 22nd June
Sat, 20 Jun 2020 00:00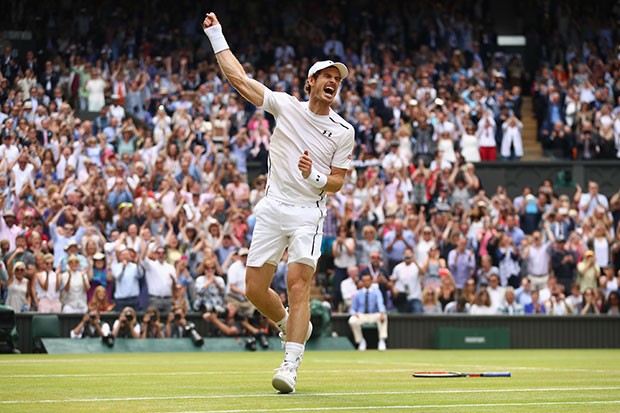 PLTC Courts Open for Restricted Play from Monday 22nd June

On Friday the Welsh First Minister announced that outdoor sports courts can re-open for non-contact sports with up to one other household from Monday 22nd June. This includes tennis and the committee will be making final preparations for the re-opening of the courts for play and individual coaching from Monday.
We can all agree that this is fantastic news and we are all excited to get back on to court. However, the committee have worked very hard over the last six weeks to make preparations in order for a safe return. We now urge all members to respect these rules. Failure to do so may result in the club being shut down. Please read this newsletter carefully and the full list of rules on the safe return to play.

The court booking system is now live again so here's to getting back on court!!

The PLTC Committee.
IN ORDER TO PLAY YOU MUST:
All players must be current & fully paid up members - see bottom of page
You must book your court in advance - book your court here
You must email names of all players playing to

[email protected]

All players must have read, understood and follow PLTC's Rules on Returning to Play - read the rules here
KEY INFORMATION FOR MEMBERS TO READ BEFORE ARRANGING TO PLAY:
Play is currently restricted to singles or doubles between a maximum of 2 households only. Doubles pairs must be from the same household, i.e. one household vs another household.
Men's & Ladies Nights are cancelled until further notice.
Coaching is permitted on a one to one basis only. The coaching team will book courts for coaching.
Courts are only bookable between 9am and 9pm. Courts can only be booked on the hour. Play is restricted to a maximum of 50 minutes.
Members can only book a maximum of 3 hours per week (to allow all members the chance to play).
Courts 2 & 5 are restricted to singles play only.
You must follow PLTC's Rules for a Safe Return to Play here
We recommend reading Tennis Wales' guidance for players here
If you are showing any Covid-19 symptoms you must not play and should not enter the club grounds.
New VTA Coaching Programme…

Vale Tennis Academy will be resuming coaching from Monday 22nd June on a one to one basis only. All coaches have been trained in-house to comply with Tennis Wales guidelines to conduct lessons safely.
Coaching will only take place on courts 2 & 3. Players who have booked coaching should walk to the rear gate at the back of court 3 to enter.

Coaching slots are being booked up very fast. We have only a few evening slots left and a few daytime slots.
If you would like to book a lesson please email [email protected]
Membership Renewal
We ask you to join from 1st June 2020 until 31st Match 2021, paying 75% of normal fees (10 months membership for 9 months of fees) as follows:
Playing – Adult Full £135.00
Playing – Adult Country £84.00
Playing – Young Adult 18-30 £57.00
Playing – Junior 11-17 £45.00
Playing – Junior Under 11 £19.50
Social – Adult £24.00
Social – Junior £12.00
An email has been sent to you, this will have a link for you to "click" which will take you to the PLTC membership page. If you cannot find this email please reply to this newsletter and we sort any issues.

Alternatively, go to PLTC website and login to your ClubSpark account using your user name and password and access the membership page (there is a password reset here if needed).

Whichever option you choose, this page will give you two methods of payment.
A secure DD payment system, here you will supply your bank details, the system will take a one off bank payment. This option will simplify renewals next year to just a single click.
A secure Credit Card payment system, here you will supply your credit card details, the system will take a one off credit card payment.

NOTE: This year we CANNOT take cash, cheques or money transferred directly into our bank account.

We understand if members choose not to renew their membership, but feel we need to inform you now that there will be no different rates offered for members to join until 1st October 2020.
The new ball machine membership that was offered last year will not be offered until we know that the ball machine can be used safely.