Holiday Camps at Riverside Tennis Club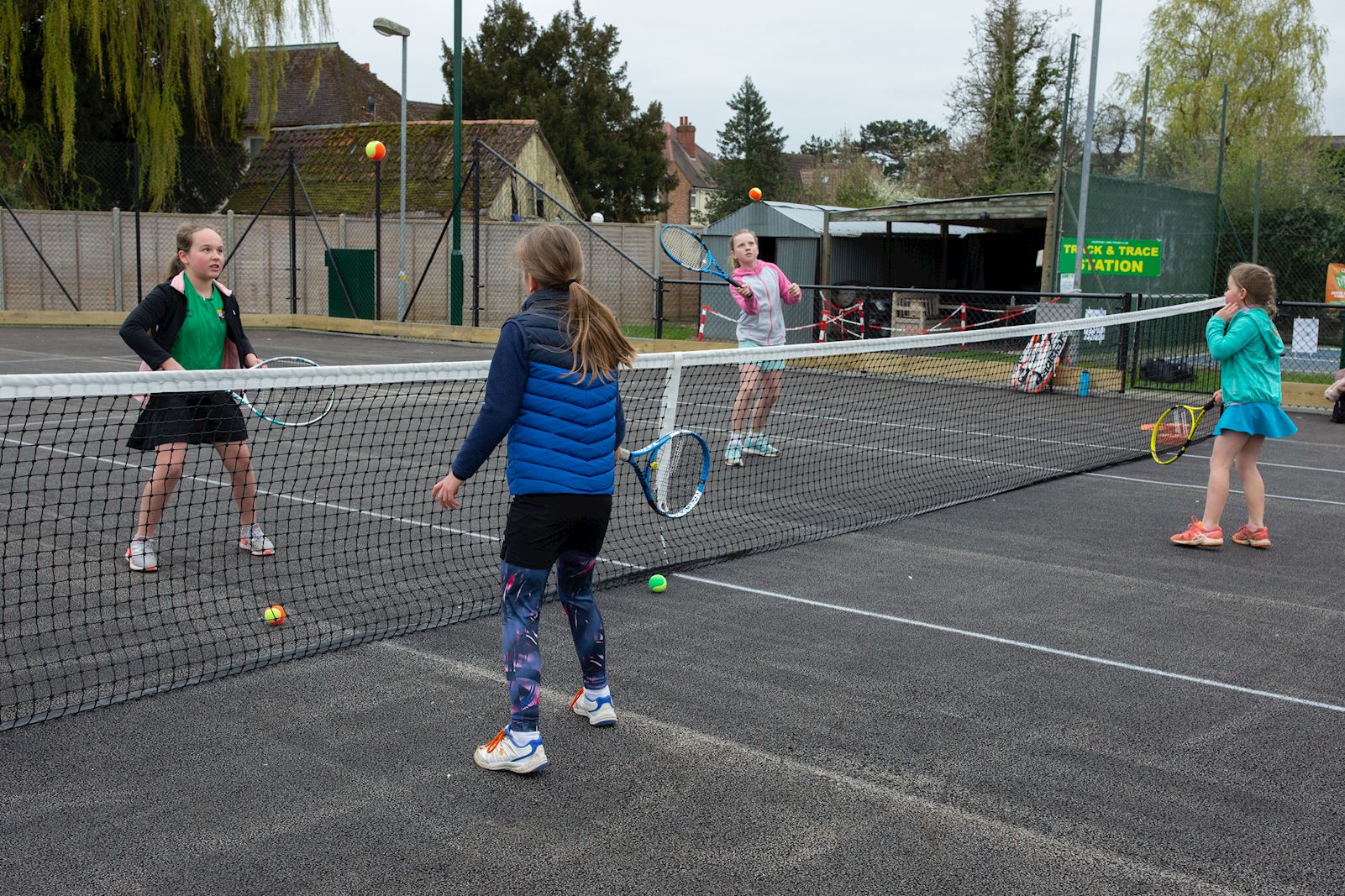 Our Holiday Camps are for all ages and abilities [the stuff of legend in the town]. We create a fun and safe environment for kids in the holidays whilst learning the game and having a blast! Our camps run throughout Easter and June Half Terms and the Summer Holidays and are open to non-members. You can join us for full weeks or pick and chose your days!
MINI NIPPERS CLUB (REDS)
Use scaled down courts & balls for wicked fun. Improve co-ordination, movement & tennis skills. Play in a fun tournament.
MINI ACERS CAMP (ORANGE & GREEN)
Fun games, tactics & technique for Mini Orange and Green Players. Introduction to matchplay games after lunch.
RAW TENNIS (CHALLENGER)
Take your game to the next level with a week of tactics, technique & matchplay. Each day will involve fitness, tactical themes and techniques to improve all round play. Leagues every afternoon. Singles & doubles tournament on Fridays.
SIGN UP TODAY
You can sign up to our Easter and June Half Term holiday camps by clicking on the course you require on our programme here
Summer Holiday Tennis Camps for 2021 coming soon ...
..... "we thought the tennis camp was excellent. Organised , well run and creating lots of enthusiasm amongst the kids . Also a nice emphasis on camaraderie amongst the children. The coaches are excellent and we will definitely be signing up again" K&M
...." thank to the patience and expertise of Robbie, and the rest of the team. I have spent a lot of time watching sports coaches both professionally and with my own children and the ones I saw this morning were really very good, up there with the best I have seen" KP