Holiday Camps at Riverside Tennis Club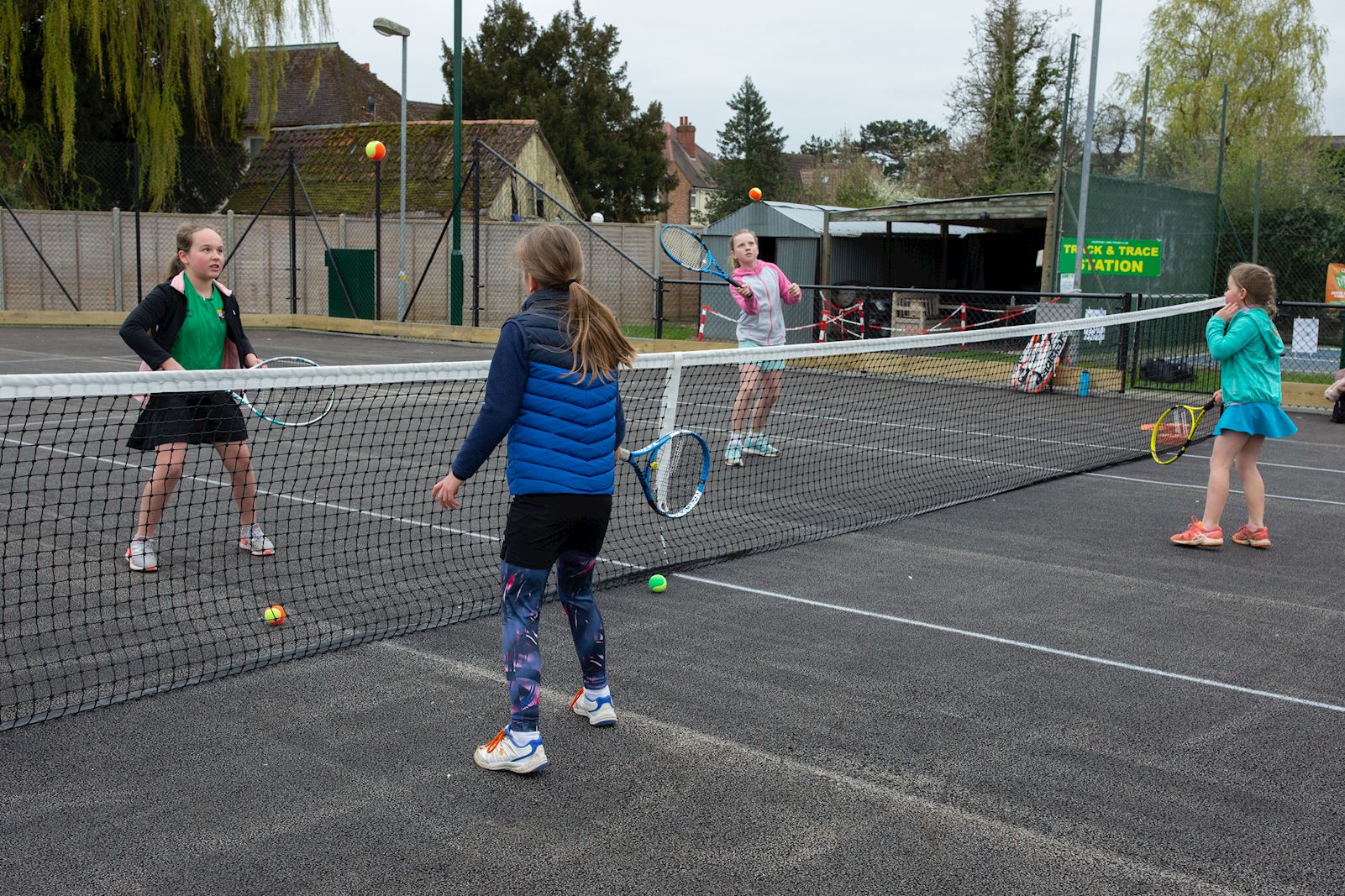 Our February, Easter and May Half Term 2022 holiday camps are now open for bookings. Please click here to book your child's place.
Our Holiday Camps are for all ages and abilities. We create a fun and safe environment for kids in the holidays whilst learning the game and having a blast! Our camps run throughout the February, Easter and June Half Terms and the Summer Holidays and are open to non-members. You can join us for full weeks or pick and choose your days.
MINI TENNIS RED CAMP
Mini Tennis Red is 'stage 1' of mini tennis and is the perfect starting point for children aged 4-8. Played on a small tennis court with a soft ball that has a low bounce, it provides the perfect opportunity for young players to learn the FUNdamental tennis skills and build co-ordination/movement. The shorter rackets used help players develop all the shots and work on their hand-eye coordination. Fun tournament Friday.
MINI TENNIS ORANGE & GREEN CAMP
Mini Tennis Orange and Green tennis is designed to allow players to continue their progress of the game. Emphasis is placed on developing players' all-round skills, building on the technique and tactics learned during Mini Red Tennis. The courts and rackets are bigger than Mini Tennis Red and the balls are quicker with a higher bounce. It's the perfect way to sharpen your skills. We'll take your game to the next level with a week of movement, tactics and technique. Fun Matchplay & Tournaments will give help you feel like a mini-pro. Awesome.
CHALLENGER TENNIS CAMP
Take your game to the next level with a week of tactics, technique & matchplay. Each day will involve fitness, tactical themes and techniques toYou're on the pro court now! This camp is suitable for beginners, improvers & intermediates aged 11-18 years old and covers all the technical and tactical aspects of the game. We'll take your game to the next level with a week of tactics, technique & matchplay. Fitness and movement skills, tactical themes and new techniques will help you improve fast. Leagues and tournaments every day will give you the taste of what it's like to be a top player! improve all round play. Leagues every afternoon. Singles & doubles tournament on Fridays.
SIGN UP TODAY
You can sign up to our February/Easter & May holiday camps by clicking on the course you require via our Coaching page or via our programme here
..... "we thought the tennis camp was excellent. Organised , well run and creating lots of enthusiasm amongst the kids . Also a nice emphasis on camaraderie amongst the children. The coaches are excellent and we will definitely be signing up again" K&M