Coaching
Cardio Tennis
Sat, 12 Sep 2020 00:00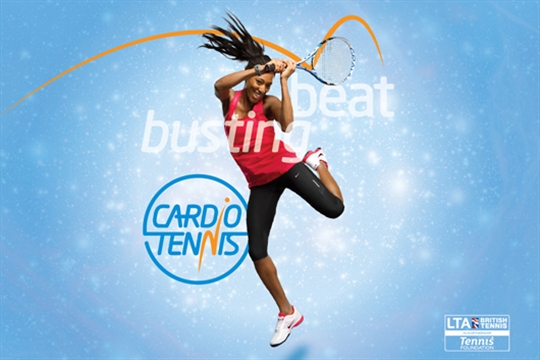 We starting two Cardio Tennis sessions for member and non-members.
Monday 9.30-10.30am (from 14th Sep 2020)
Thursday 7-8pm (from 17th Sep 2020)
Cardio Tennis is a fun, sociable group fitness class set on a tennis court and open to people of all ages and abilities. Please see the PROGRAMME page for further details. Videos of Cardio Tennis drills can be found here.
Sessions are outdoors and numbers will be managed in order to maintain social distancing. Please contact our Head Coach Mihaly ([email protected]) if interested. Please BOOK in advance if you wish to attend.