April Datchworth League News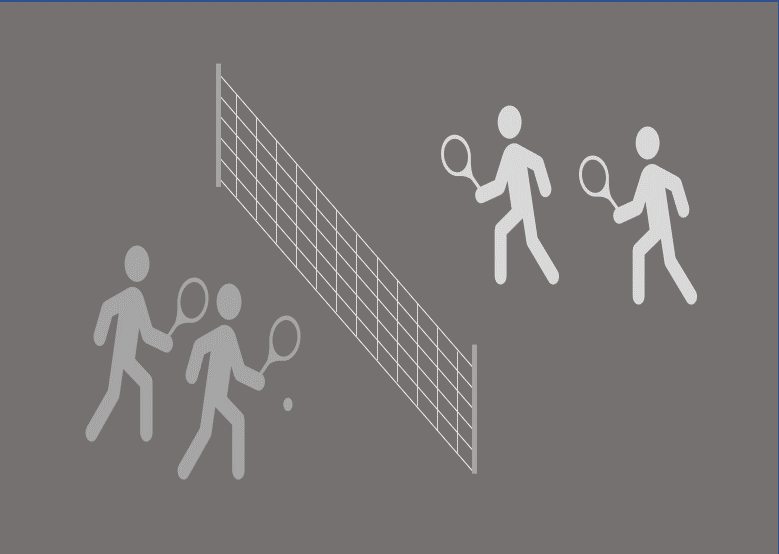 More news on Future "Fixtures" on the main League tab of the website, here
22nd April Match News
An unsettled start to the season... with beautiful clear skys, warm temperatures and the wind lightly blowing the tennis gods looked like they were shining down on St Pauls...
Despite the will and determination of our players on a warm and dry bank holiday Monday (yes I did say warm and dry) , we came unstuck against some talented opponents in the seconds and thirds matches, but the first team prevalled for a 3-0 Home win against Letchworth 2.
1st Team
The 1st team made a bright start with a convincing win with Thea Liddell stepping up to the 1st Team this year, with a convincing partnership with Danny Rowland to get the night off to a great start. Forming another strong unit and standing up to the barrage of strong hitting from the other side of the net Dave Holgate joined Thea for the second of the mixed doubles and with some 'shockingly' good tennis shots from both, made that two 9-4 results, with just the mens to come...
Step on Dave and Danny to take on the hard serving men from Letchworth. 1st man powering down serve after serve, somehow we gained a 4-1 lead. AS the game went on Letchworths second man found the form he'd been searching for earlier in the evening, when unsettled in the second of the mixed matches and fired home some great winners to aid the visitors to level up at 4-4 then move to a 5-4 lead. After a change of sides, the home side levelled at 5-5 before again falling behind, only to level up at 6-6 for a deciding tie-break. After nip and tuck to 4-4 each on points, then the home side pulled clear with a break of service point and two service points held for a 7-6 points 7-6 sets win to round of all 3 WINS.
2nd Team
The 2nd team, away to Tewin 2 (Start time 4pm) again encountered a strong team again this season and fell to a 0-3 defeat. After sending through the results for the evening, with a "Painful Reading" message, the result was clear, Tewin 2 again proved to be a thorn in our side with a second year in a row defeat. They really do play well at home (Tewin 2). Sue Stephens, Mark Carter and Tony Rossdale put up a valiant fight and with the first tie under their belts will return fighting on their next appearances.
3rd Team
The 3rds were at home against Welwyn 6, starting at 6pm, with Joe Kelly making his Datchworth league debut, along side veteran Datchworth league players, Felicity Gorton and Robbie Bonfield.
A tough evening was ahead, and after a nervous start, once the game was won, both our home mixed teams came back and secured a few extra games to bolster the games scoreboard. Then men played under the lights as the the night drew in on a busy day, and again, pulled in a few extra games to the end before a 0-3 result was confirmed. All great experience!
Well Done All and here's to good fortune next week!
Onwards and upwards!!
[Dave Holgate. Club Datchworth League Captain]