Romilly Park, Barry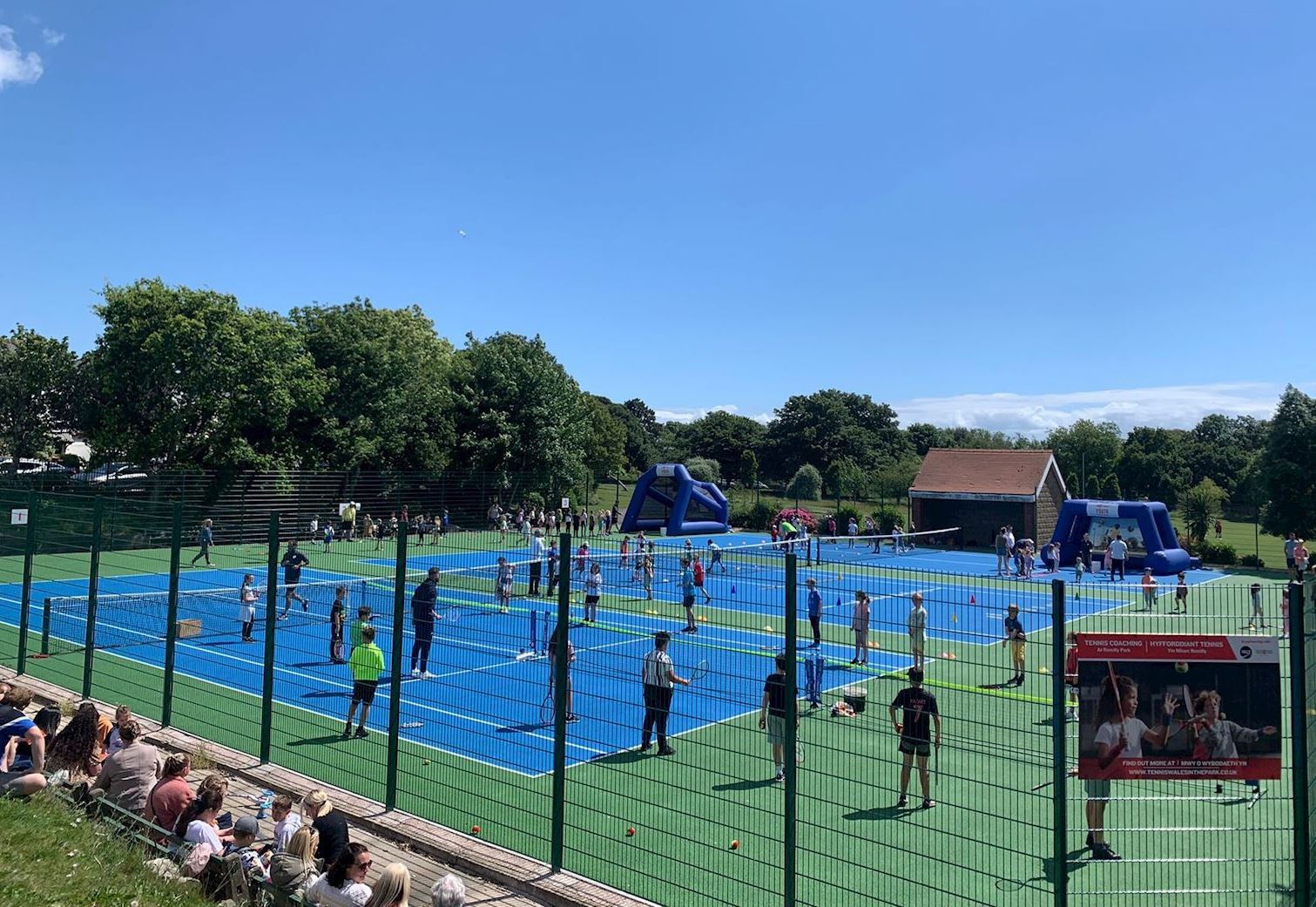 Welcome to the tennis programme at Romilly Park, Barry
Our community tennis programme across The Vale of Glamorgan strives to bring tennis to people and areas that would not normally get the opportunity to play. We are working in partnership with Tennis Wales in The Park and The Vale of Glamorgan Council to provide a high quality and accessible tennis programme.
Romilly Park is a beautiful park, a truly great place to spend some time with the family. It has been awarded the Green Flag Award for its green spaces and boasts 3 New all weather tennis courts. The Vale of Glamorgan Council have teamed up with Tennis Wales and together have invested significant funds to fully replace the courts and fencing. We are all working together to deliver a programme that is affordable and sustainable so that the courts can be maintained and used for many years to come.
Our Programme
Along with the opening of the new courts we are launching a brand new programme starting with an Open Day on Sunday 3rd July. Don't miss out and sign up here:
ClubSpark / Events / Romilly Park / Sun, 03 Jul 2022 (lta.org.uk)
Introductory Sessions
LTA Youth Start is a starter course for kids who have not played tennis before, comprising of 6 high quality sessions, that introduce tennis to children in a fun and relaxed environment. When you book your course, we will send you an LTA Youth Start kit bundle, which includes; a tennis racket, a set of balls, a branded t-shirt and a pair of wristbands - all for just £35!
Adult Sessions
Our adult club programme is great for beginners and for existing players. Sessions are open to members and non-members. We have a range of different sessions for various playing abilities. Beginner classes aim to give players the confidence to play a game of doubles within a club environment whereas our intermediate and advanced classes aim to give players the edge they need to succeed within club and team matches. All our sessions are very sociable and are great way to meet new players to arrange to play with.
Find out more about this venue:
Tennis Wales in The Park - find out more about this venue including membership and court bookings:
Home - Tennis Wales in the Park
Address:
Romilly Park Tennis Courts, Barry
Romilly Park Road
Barry
The Vale of Glamorgan
CF62 6RN