Latest Covid guidelines for playing tennis at Bangor Tennis Club
Sat, 19 Sep 2020 00:00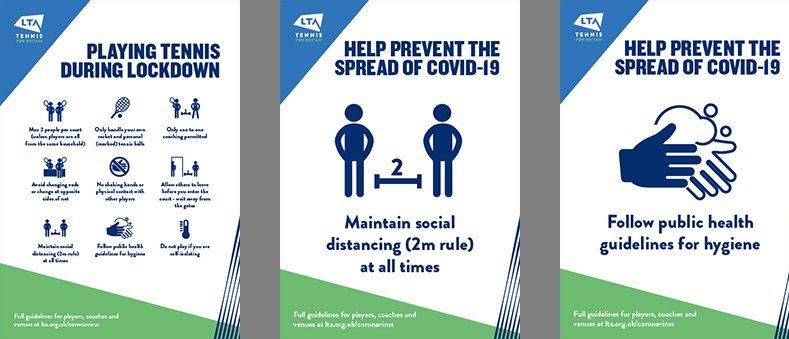 Because of the health of our players, visitors and coaches (as well as their families and friends) it is vital that you adhere to the following regulations which will apply at Bangor Tennis Club. These have just been reviewed in light of the increase in Covid cases nationally. Please refer to this LTA/Tennis Wales Poster for more details.
The Club is now open to non-members as well as members.
Do not play if you feel unwell, in particular if you are displaying Covid symptoms. Additionaly do not play if you or anyone in your household is self-isolating.
You must book a court through the ClubSpark system before playing.
Please ensure that you enter your name, contact details and date of play in the track & trace book on the table outside the clubhouse before playing.
You may only enter the court by typing your unique booking code (given on your booking confirmation) into the automated entry gate.
Please sanitise your hands before typing in your entry code and after leaving the court.
Please ensure you close the gate after leaving the court.
Players should maintain social distancing (2m rule) at all times.
Net height may not be altered (the winders have been removed).
Players must enter and leave the courts promptly and with consideration for others.
Each player must bring their own marked tennis balls.
The clubhouse is open to members only for use of the toilets, with a maximum of 2 people at any one time being inside the building. Please do not use the kitchen facilities.