Coaching at Bangor Tennis Club
Coaching Restrictions due to Covid
We can currently take online bookings for Junior Coaching Sessions only.
We can take bookings for Private Lessons by phone - please call the coaches directly.
For Adult Group Coaching please register your interest and we will email you back as soon as we can take bookings again.
---
Coaching at Bangor Tennis Club is provided by Martyn Lewis and Robella (Rob) Whitehall-Lewis (from Martyn Lewis Tennis) and David Parry (who works independently).
All three coaches are super-experienced, qualified and safe. They are passionate about tennis
and enthusiastic about passing on their knowledge and skills. Coaching is a great way to gain
'tennis confidence' and overcome any indiviual tennis difficulties. Whatever your age or ability,
coaching will help you get more from your time on court.
Martyn and Rob are the club's main coaches. They organise all our regular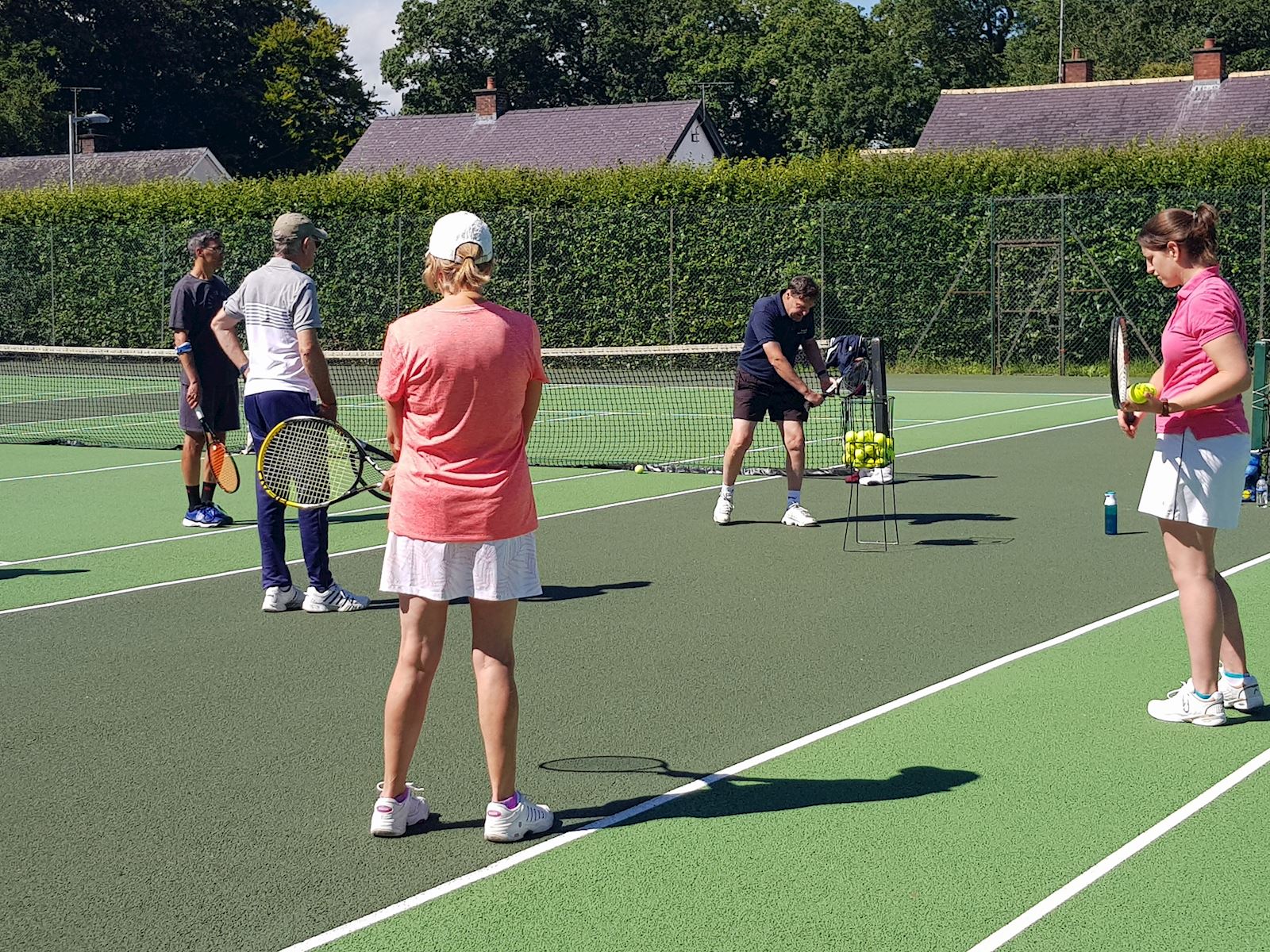 group sessions and private lessons. They also run super-fun 'tennis camp' sessions for children in the school holidays.
Find out more about our coaches here.
Remember ... coaching is open to both members and non-members.
Check out the Adult Coaching, Junior Coaching, Coaching FAQ's and Lesson Guide pages for more information.
Click the Purple Button to check availability and book online with the Martyn Lewis
Tennis team. Or contact the coaches directly if you need help.

Martyn Lewis Tennis (Rob)
Email: [email protected]
Mobile: (07586) 686069
David Parry
Email: [email protected]
Mobile (07411) 572780