There are many benefits to becoming a member of Billericay Lawn Tennis Club including:
Airdome providing indoor tennis in winter months
7 all-weather artificial grass courts
3 artificial clay courts
All 10 courts floodlit to county standard
Use of our large clubhouse with licensed bar and lounge area, TV, fully fitted kitchen, male and female showers
At Billericay Lawn Tennis Club we offer different categories of adult and junior membership from complete beginners to experienced players. For adults, we can provide competitive tennis for experienced players and/or social tennis for all abilities and for all ages. For minis and juniors, we have coaching squads every weekday afternoon from 3.15pm - 7:30pm, and every Saturday from 9.00am - 1.00pm.
The club welcomes applications from new members and it is easy to join. For more information about the adult membership options click on the Adults link above. For more information about the junior/mini membership options click on the Juniors link above.
The membership year runs from 1st April to 31st March the following year. Membership fees are due on the 1st April and will be discounted on a pro rata basis throughout the year by month. We also offer winter-only memberships for six months between 1st October and 31st March, when our indoor facilities are available.
A family discount of 10% is applicable for two or more members from the same family living at the same address. Family discount does not apply to social, holding, student living away and junior parent memberships.
Various membership options are available for you and your family, offering tremendous value for money. Please select the relevant annual membership below and our Membership Secretary will respond to your application via email.
If you are not sure which category is suitable for you, or would like any further information about membership of Billericay Lawn Tennis Club, please do not hesitate to contact the Membership Secretary.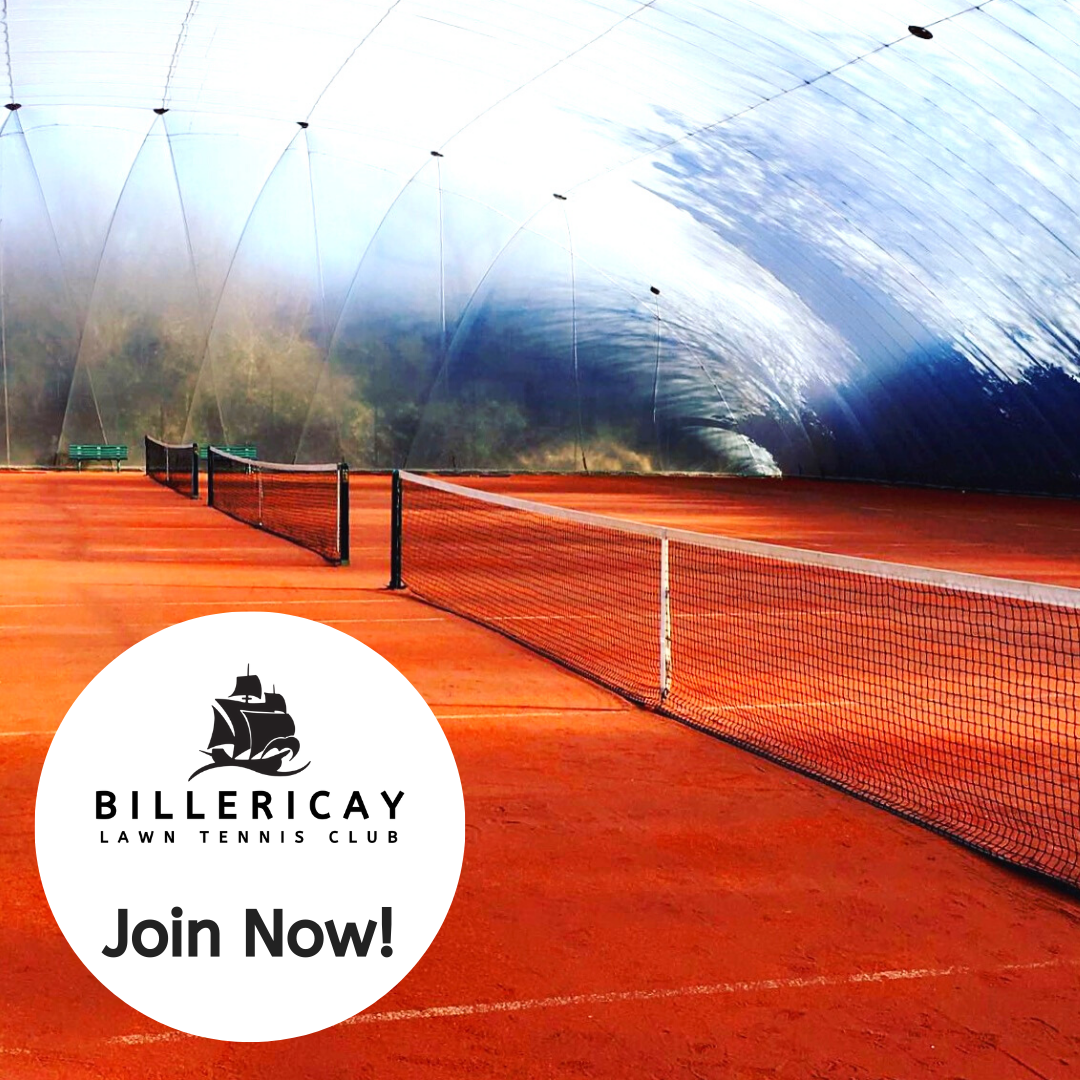 Guests/Visitors
Members are welcome to bring visitors to the club to play and use the club's facilities. Visitors should be signed in by the club member in the visitors book which is located in the club house lobby. Visitors fees are £3 for outdoor courts and £5 for indoor courts (winter only). No single visitor is allowed to play more than six times in any one year. Floodlight charges are not included. Visitors are not allowed at members social sessions.
NOTE: Membership fees shown below are full year's fees including a one-off joining fee where applicable for new members on taking up membership.