Club
Basey Fisher Tournament
Sun, 19 Jun 2022 00:00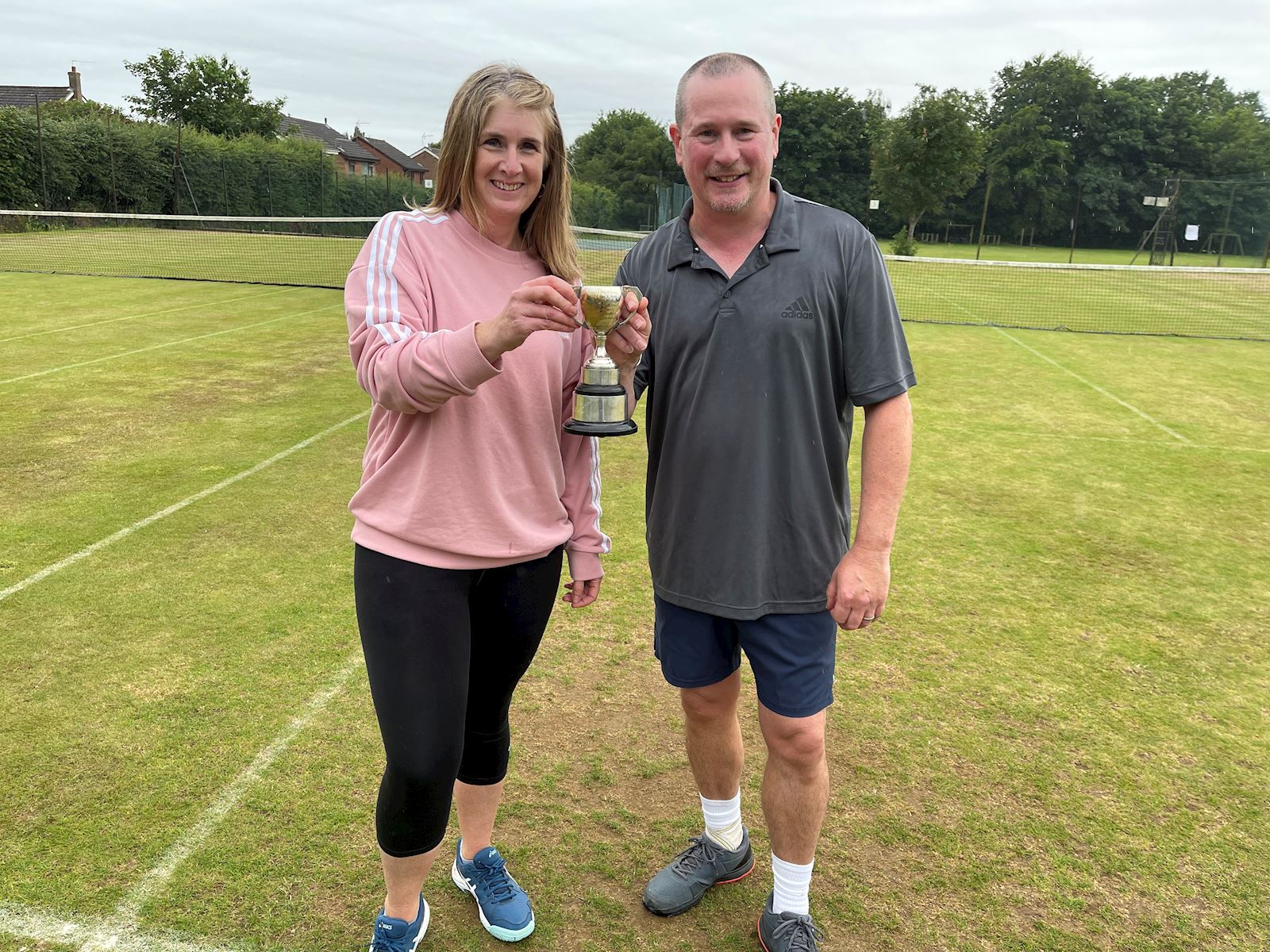 Members managed to dodge the rain to complete the Basey Fisher Cup on Saturday. 16 players vied for the title with Dawn Stocker and Ben Bates vs Anne Jarrett and Jason Eves fighting it out in the final. The finalists proved their worth, completing the short set in the rain with Anne and Jason eventually winning 4-2.
Some great cakes were enjoyed by all, and commiserations to Colin who has seen another year pass without his name appearing on the trophy. If you look closely at the cup inscriptions, there is a C Stocker, but sadly that is Chris not Colin. Better luck next year.
New member Paul Lancaster enjoyed his first ever tournament and thinks he will try again at future events.
Well done Anne and Jason - clearly Anne's adult coaching sessions are paying off!