How to register to book a court
How to register to book a court on the CLTC website
To book a court members have to have paid for an valid active membership. You then have to register a new account before you can access the booking system provided by Clubspark, the software which runs our website as part of the LTA. You cannot access the booking page unless you are registered. If you join the club via the "Join Us" page you will be automatically registered because Clubspark will have your email address and chosen password. If you joined via the club application form, sent to Gordon, you will have to register separately. Existing members who rejoin for the new membership year do not have to register again.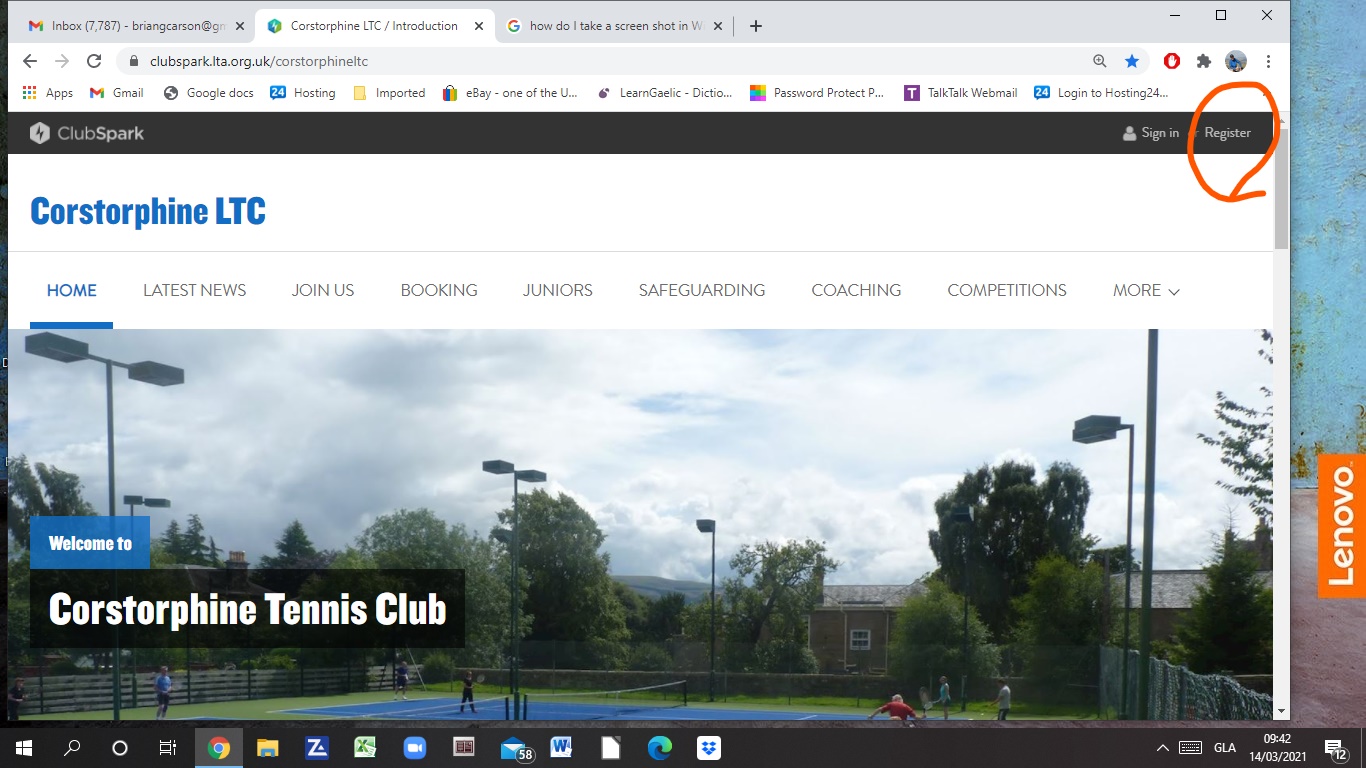 To register simply go to any web page and click on "Register" in the top right hand corner. You can do this on any device. DO NOT click "sign in" if you are not registered as you will be denied access: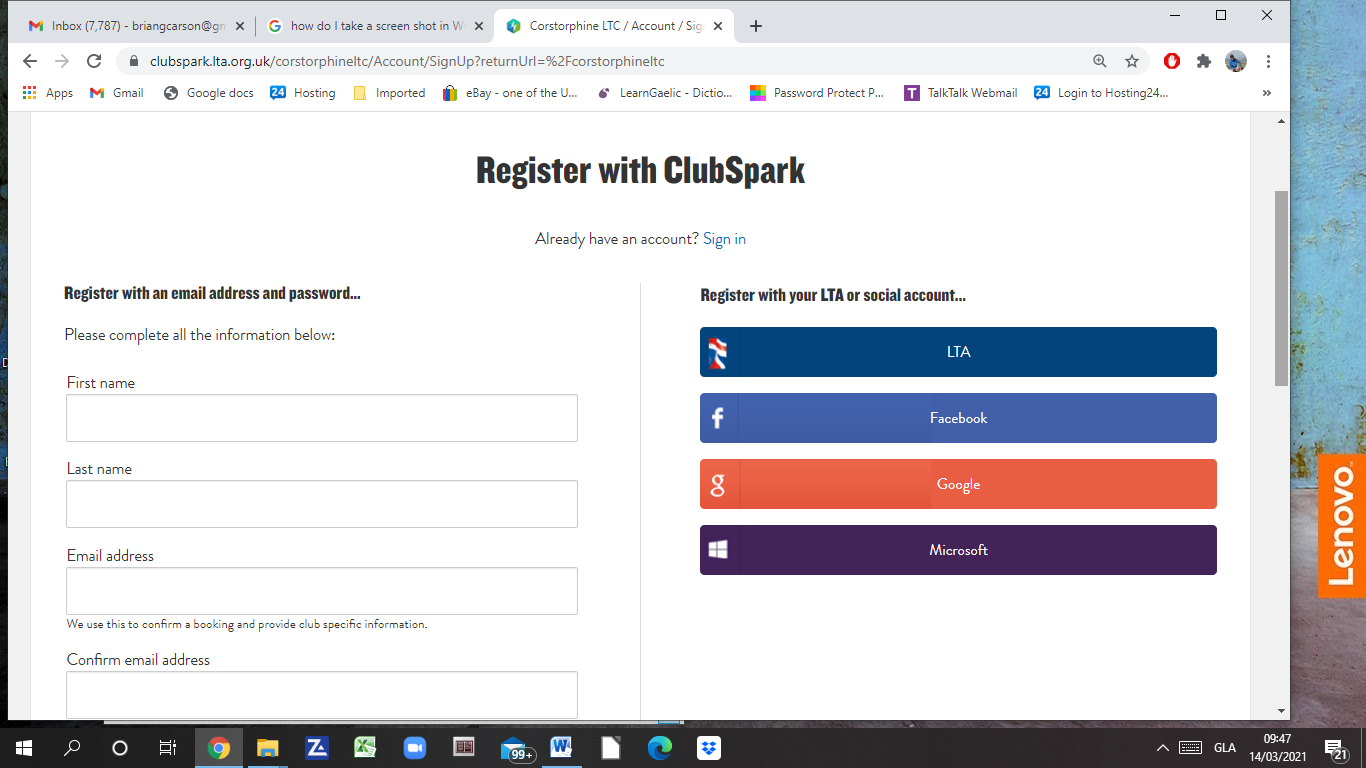 You will be taken to the registration page. This is also the sign-in page for members who have already registered >>>>
You have five options. If you were sent a link when you join this will be to join via Clubspark, ie your email address and details shown on this page. I don't think you need to fill in any details other than email address and a chosen password, unless you are a junior, in which case you have to put date of birth and your parent/carer's email as under 18s cannot register without a parent contact. These details will already be in the system when juniors pay for a membership package. If you do put in date of birth and you are under 18 the system will not allow you in unless you are registered by an adult contact.
Alternatively you can register with the other options shown. This means you don't have to have a different password, as the system will use, for example, your LTA login details.
Once registered you must use the same method each time you log in to book a court.
Brian Carson CLTC website March 2021