Adult coaching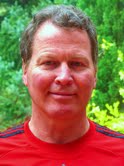 Latest Coaching News June 14th 2020
Please note that all our group coaching programmes are still suspended but we are now permitted to run one-to-one programmes. Please email here for more information.
Please see below this message from our club coach, Bruce Beadle:
Adult tennis – are you considering taking up, or returning to, tennis? The club offers Rusty Racquets coaching sessions on Thursday evenings from 7-8pm for those new to tennis, or for those who haven't picked up a racquet for a few years. These sessions are open to non-members for £8 per session, or £5 per session for members. The club also offers a number of "social tennis" sessions every week where members can just turn up and play – these run on Saturdays from 2-5pm, Monday and Wednesday evenings from 6pm, and Thursday mornings from 10am. Guest fees are £4 per session if you would like to come along to one of these sessions. Adult membership for the rest of this season is currently on offer for £17.50 (from March 2020).
More about our Club Coach
Bruce Beadle is our club coach at Corstorphine LTC and runs both adult and junior coaching programmes for the club. He can also provide individual lessons and can be contacted on 0771 556 1929 or email Bruce to arrange a tennis lesson. Bruce also does racket stringing.
Bruce also does racket stringing. Click here to find out about this service.