Winter tennis for kids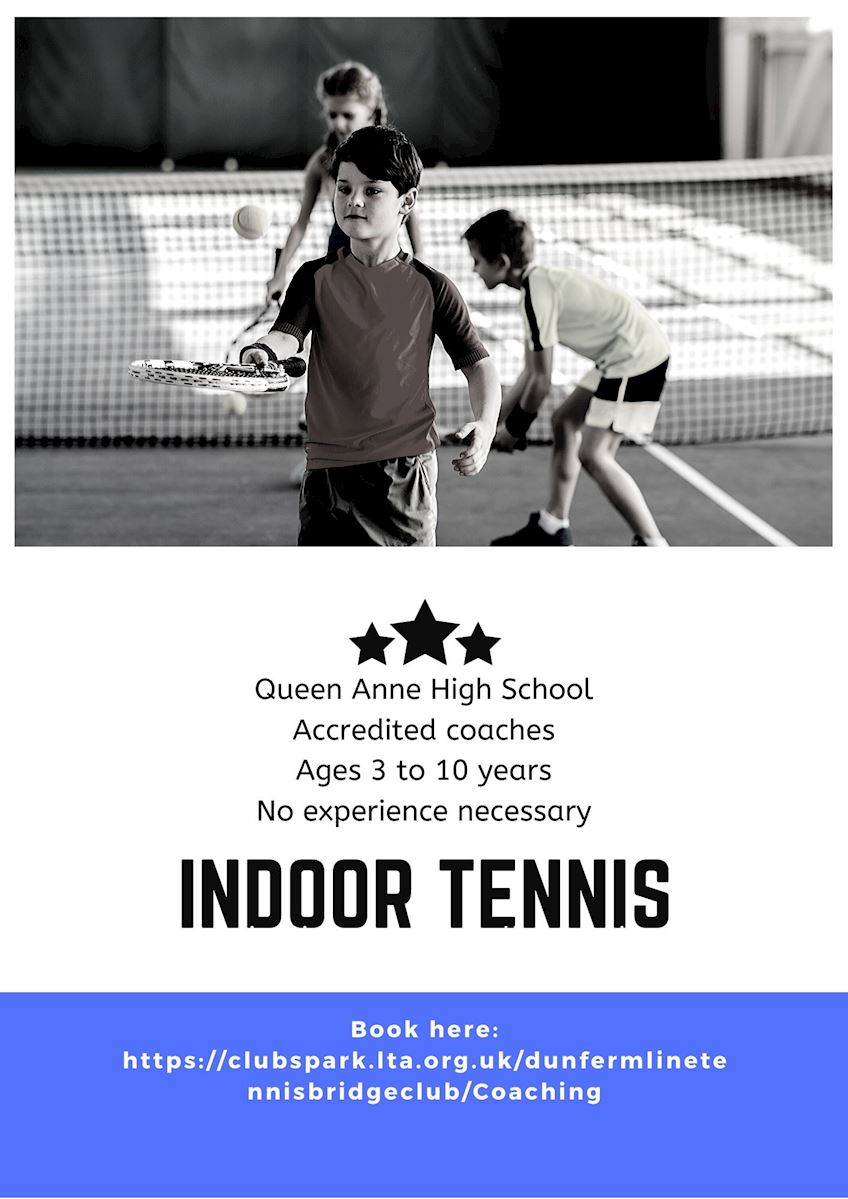 Indoor tennis available now Mondays at Duloch Leisure Centre and Saturdays at Queen Anne High School
Duloch Leisure Centre
Sessions at Duloch Leisure Centre will run after school on Mondays throughout Winter term (after Autumn holidays until Christmas holidays) and Spring term (after Christmas holidays until Easter holidays).
Queen Anne High School
Sessions at Queen Anne High School will be on Saturdays from 12 noon. They'll start on Saturday 23rd November and run until February, with a break over Christmas and New Year.
For details of the sessions including costs and timings, please go to the Coaching page. Alternatively click on the relevent tabs above.
For more information about any group, please contact: Katy Clarkson I communications@dunfermlinetennis.co.uk I 07308 5968598