Competition of the year Award 2017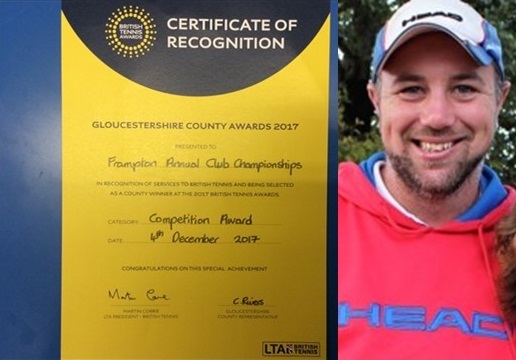 On Monday 4 December Gloucestershire Lawn Tennis Association (GLTA) held their AGM at Oxstalls.
The agenda included the county 'British Tennis Awards for 2017'.
Frampton-on-Severn tennis club was awarded with 'Competition of the Year 2017' for our Club Championship.

The GLTA enthused about the level of membership involvement and the increase in the number of finals held on Finals Day.
The generous support of local businesses in the form of sponsorship, together with the generation of income for the club was also praised.
Thank you to Jason Boon, Head Coach, as the driver behind our Club Championship.