County Award - Club of the Year 2016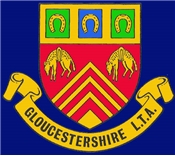 On Monday 5th December the Gloucestershire LTA awarded Frampton-on-Severn Tennis Club with
Club of the Year for 2016
Below is our nomination which was excellently put together by Bob McNally.

At Frampton Tennis Club we are enjoying phenomenal success as we celebrate the tenth anniversary of the opening of the three floodlit courts at our Lake Lane headquarters.
We started in 2004 as a group of twelve occasional tennis players and we are now a thriving club with LTA Clubmark status, a modern multi-use club house, a skilled coaching team, an excellent league record, an enviable youth development programme, and a lively social calendar. It is no surprise that we now have 292 members (127 Adults and 165 juniors) - the highest number in our history. As a result, we were able to field eight teams in the Gloucestershire summer league (four Men and four Ladies) and, at the Aegon Junior level, only Oxstalls and Beckford entered more teams than Frampton this year. In September we entered four mixed league teams and a Men's Senior team into the winter league – the joint 3rd highest number in Gloucestershire, we fielded two teams to compete in the Sunday league, and we also entered a Men's team in the over 60's league. This is a notable achievement for a rural club based in a small village.
Our members come from a wide range of ages and backgrounds, and we provide activities to suit all tastes. Aside from offering league tennis opportunities to many players, our expert coaching staff have planned and delivered courses for juniors from the age of two upwards. About 130 juniors attend the term time coaching each week, and the summer courses (offering tennis and kayaking) attract over 100 children. The coaches have also organised various adult sessions, which have helped to improve skill levels, and other courses including cardio tennis to improve general fitness, and MAM (Mobility, Agility or Memory loss) coaching sessions. Members have also enjoyed playing in social tennis sessions (three evenings per week), box leagues and fun round robin (American style) tournaments – occasionally followed by cream teas!
Perhaps one of our most notable achievements is the way in which the coaching staff have developed U10 junior player Charlie Denton, who began training with the National Junior Deaf squad in Roehampton in March. A few months later Charlie won a 'Power of Speech' competition and then presented his winning speech to our Member of the Parliament, highlighting the positive influence that Frampton tennis club has had on his life.
More generally, we anticipate that five of our juniors could be invited to County trials by the end of the year, having already seen U9 player, Daisy Denton already called up to play at that level.
Our head coach, Jason Boon, has improved his own qualifications gaining Level 4 Senior Club Coach, and he has used this experience to enrich courses and enhance his own skills considerably. This coaching has yielded significant dividends – a glance at our record shows that we have punched well above our weight in league tennis at both junior and adult level. Most notably, five out of our eight summer league teams gained promotion this year, and we will now be fielding a Men's team in the Premier league and a Women's team in Division One – a great achievement bearing in mind that we only entered the league system in 2007 and that nearly all the players had never previously competed at that level. Similarly, in the Winter league both our Mixed A and B teams were promoted to Division 4 and we also gained promotion to Division 1 in the Sunday morning league.
We are very outward looking, and this was emphasised in February when Frampton was one of only 12 clubs across the country selected to participate in the Bright Ideas 24 hour tennis marathon held at the national tennis centre. Our nominated team (drawn from all ability levels) played alongside former professional players and benefited immensely from the experience. We took this a step further in May when we staged a public Open Day showcasing the skills of two former Davis Cup players Luke Milligan and Danny Sapsford, who provided a coaching clinic and an exhibition doubles tennis match. The event raised £3000 for the club and we were also able to run two Davis cup legacy tennis courses for children. Additionally, some of our members were thrilled to attend the 24hr tennis marathon Gala dinner in the Debenture lounge at Wimbledon – a real treat!
In the local community, adult members always help to ensure the smooth running of the prestigious Frampton Country Fair and we normally supply about 20 volunteer marshals. Additionally, our coaching team has begun a Reach Out programme at Maidenhill Secondary School, Stonehouse, delivering cardio tennis sessions to 12-14 year olds. Our annual club championship family finals days are always open to the public; this year we staged 17 finals in one day with sponsors for each event, raising £900 for the club. Attendees were invited to participate in a social rounders tournament and sample a lavish barbeque, and we also provided children's' activities.
Recent social events for members have included a table top treasure hunt, a fund raising quiz for a local children's charity, and our ever popular Christmas meal. For the first time this year we organised a successful away weekend which saw 20 of our members enjoy tennis coaching and practice in Devon at the Manor House in Oakhampton.
Communication is key to our success and we recently launched a new improved 'Clubspark' website https://clubspark.lta.org.uk/framptononseverntennisclub , which includes news, league results and court booking facilities. We also have Facebook and Twitter accounts to facilitate communications between members as well as regular emailed newsletters and briefings.
As we embark on our next decade, we are planning a member consultation evening soon to help shape our future. We are brimming with ideas to build on our impressive achievements so far, and we have already agreed to purchase a REBO practice wall which will no doubt prove to be a popular asset. We also have ambitions to install a fourth court to build on our success so far.
Finally, it is worth emphasising that we have gained many unsolicited plaudits for being such a friendly and welcoming club and we are extremely proud of this achievement.