Club
We're back in business!
Fri, 15 May 2020 00:00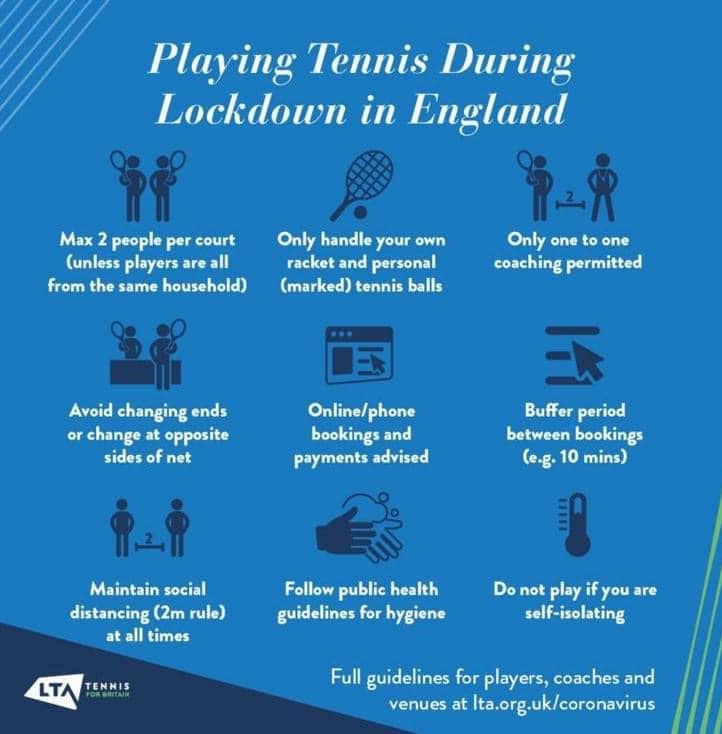 I'm delighted to tell you all that, following recent Government announcements and subsequent advice from the LTA, we are now able to open our courts again. Play will be subject to certain restrictions set out in the attachment.
We had delayed asking members to renew their subscriptions for 2020/21 but we can proceed now and I would be grateful if you can do this as soon as possible. Please go to the membership page for details of how to renew - or perhaps you may wish to join for the first time. Everyone is welcome!
Bob Roberts
Chairman