Club
Open Day !!!
Sun, 11 Jul 2021 00:00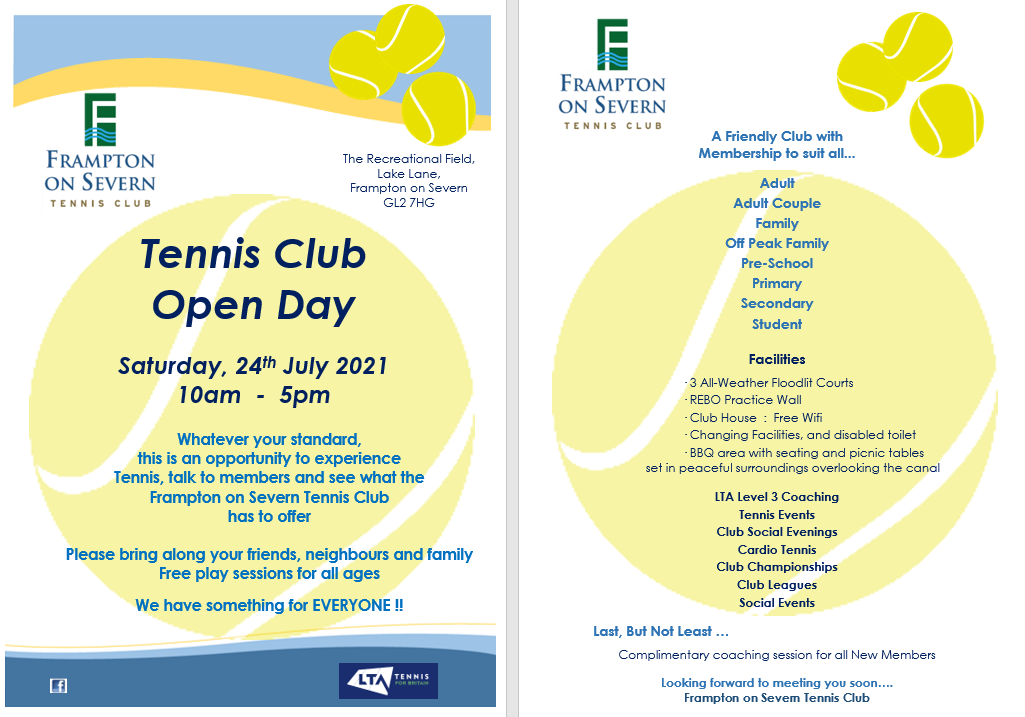 TENNIS CLUB OPEN DAY !!
Saturday, 24th July 2021
10am - 5pm
Mark it in your Diary !!
The Tennis Club are hosting an Open Day to invite old or young, novice or experienced, players and their families, friends, acquaintances and 'the people down the road' .... to come along, have-a-go, have-a-play and just see what we are about !!
So pass the message on...
The small nets will be up for the children on Court 3 and Courts 1 & 2 will be open to All.
There will be an outside Hub, Competitions and Skill Challenges throughout the day.
Committee Members, including Head Coach Joe Waters and Roz Watt, our Safeguarding Officer, will be on hand to welcome, chat and answer questions
Please spare an hour or so come to along - support the Club, catch up with old friends, or organise a game and help make the Day go with a Swing ... We all need a lift after the doldrums of this last year !!