External Tournaments
We have been sanctioned both of our LTA tournaments for 2022. The doubles weekend tournament will be held on the 14th & 15th May and the weeklong Open Summer Tournament will take place from 14th to 20th August.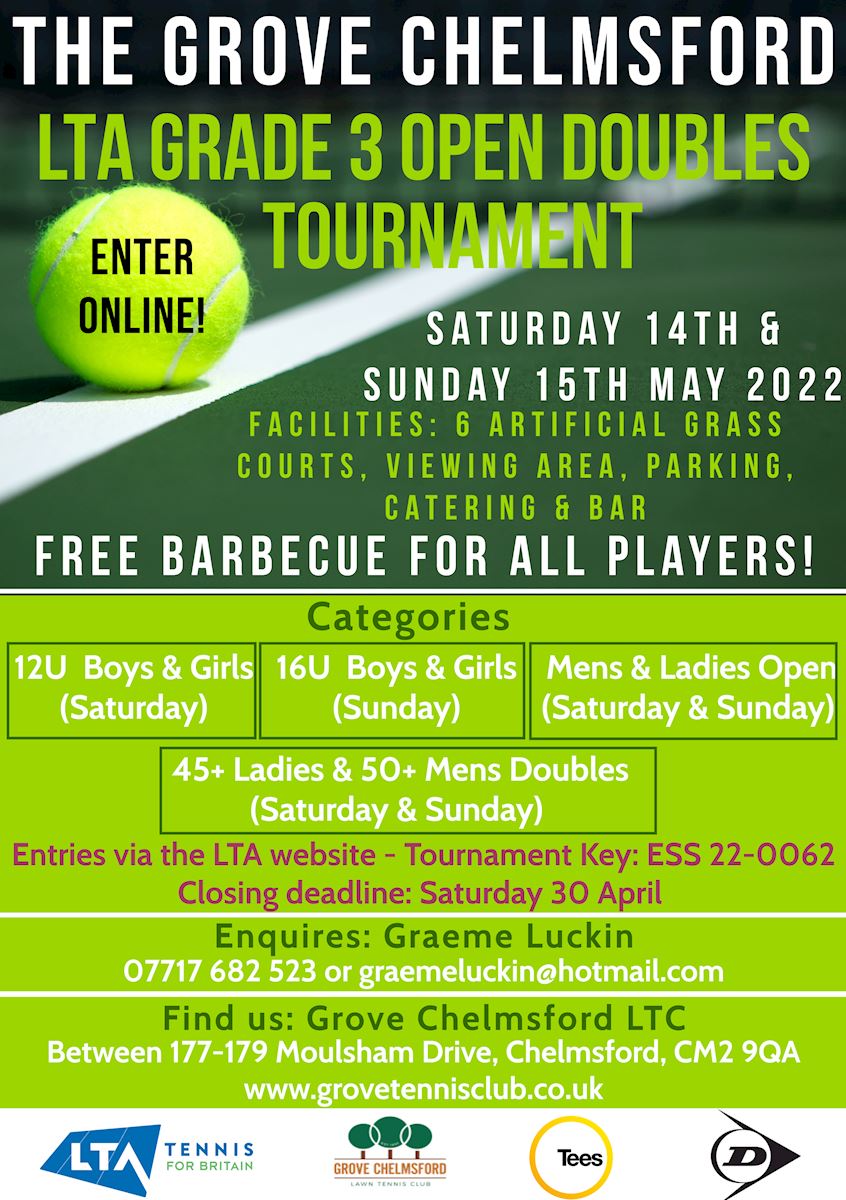 Internal Tournaments
Our Annual Open tournament will run throughout the summer and Adults Finals Day will be played on Saturday 3rd September. The Juniors Finals will be on the following Saturday 10th September.
Fundraiser Tournament
We had such a good response to our fundraiser for Elise Eldridge's charity of choice (Young Lives vs Cancer) that we have decided to run a fundraiser event every year! This will be called 'The Pryor Cup' as thank you gesture to Kerry and Matthew Pryor who have been ever so generous and supportive to the club. We will certainly have a bbq and the bar will be open so get ready for some fun tennis for good causes! This year the Pryor Cup will be held on either the 25th or 26th June.
Road To Wimbledon - Juniors
It is the biggest junior tournament and gives all 14U players the opportunity to progress through to compete at Wimbledon in August. This year it will be hosted on Sunday 22nd May.