Club
LTA Grade 3 Doubles Tournament a great success. THANKS
Wed, 25 May 2022 00:00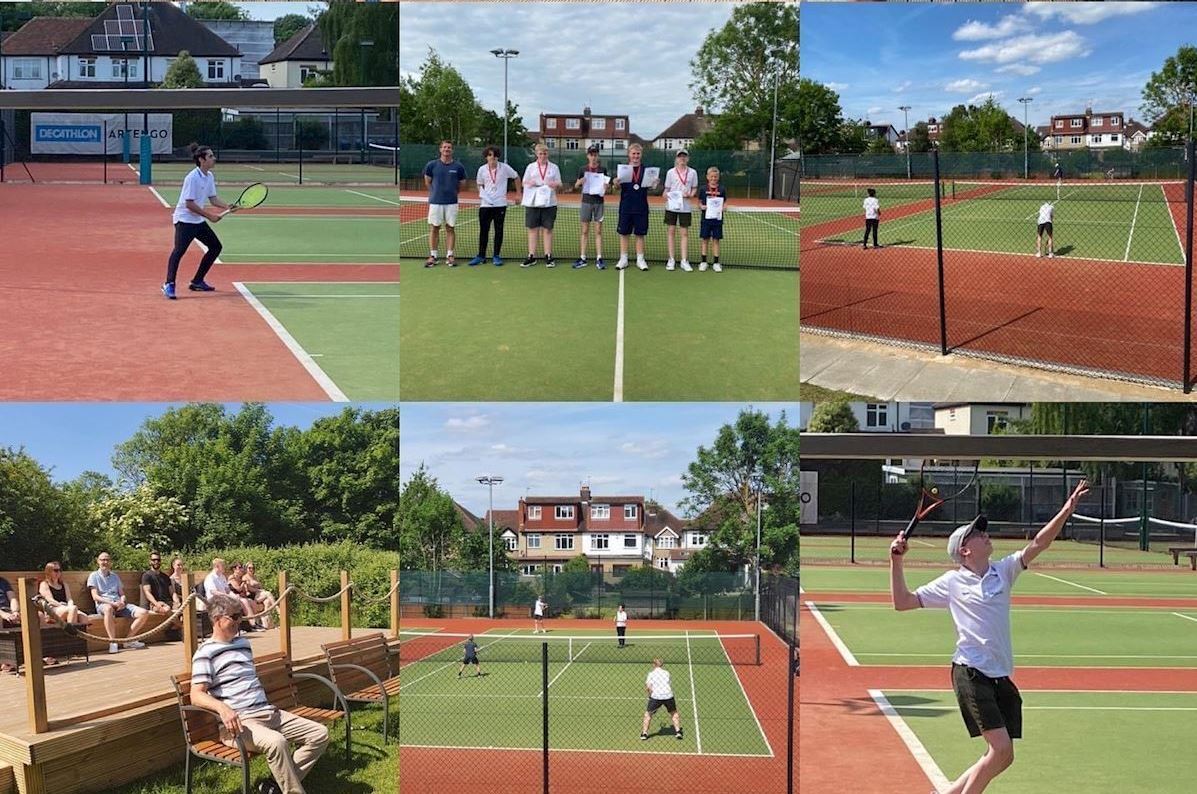 Our LTA Grade 3 Doubles Tournament was a great success.
We had 8 events and over 200 participants throughout the weekend! It's been the most entries we've ever had for this tournament and the LTA were really impressed by that! Those who came along witnessed how busy the club was and the great standard of tennis being played. As usual we received many compliments regarding our hospitality as well as on the wonderful selection of cakes on offer!
A big thank you to all our volunteers who contributed to make this event a success by helping in the kitchen, on the BBQ, baking cakes, organising the car park, court supervising or helping out with various different tasks!
Firstly to Liv Nightingale for being our main organiser and working two extrmely long days tirelessly. Thankyou!
Thank you also to Mervyn & Jane Bodley, Graham & Sue Law, Gill Anderson, Jayne Grantham, Vasile Barbulet, Joe Bailey, Margaret Birt, Chris Robinson, Fay Hepworth, Wendy Calverley, Kate Woollard, David Firth, Neil Gridley and Olly Greenslade. The tournament couldn't be so successful without your help!
Also a bit thanks to everyone who took part.
Olly & Mark Crick had a tough final and finished runners up in the Mens Open. Congratulations to Amanda Cook & Tatiana Golikova for winning the 45+, to Mike Frost and Kirill Golikov for winning the 50+ and Nigel Best & partner John Bright who came second. Also representing the club, Andy Borley, Jeremy Aves, Paul Mordey, Mark Batchelor, Jane Bodley, Carole Crick, Oliver Grantham in the 12U and Kian Anderson, Aaron Goodwin, Evan Brown and Charlotte Gore in the 16U. Well done to all of you for playing and I hope you enjoyed the experience! I really appreciate that you put yourselves out there to play in our home ground.
Thank you very much to Kerry and Matthew Pryor for their generous sponsorship once again which certainly helps us to put on a good spread and also allows us to offer free entry to our members!
Last but not least, thank you to Graeme Luckin, the tournament referee, who kept the days running smoothly despite the rain and some difficult kids! He always does a great job!