Club
LTA Tournament
Mon, 18 Jul 2022 00:00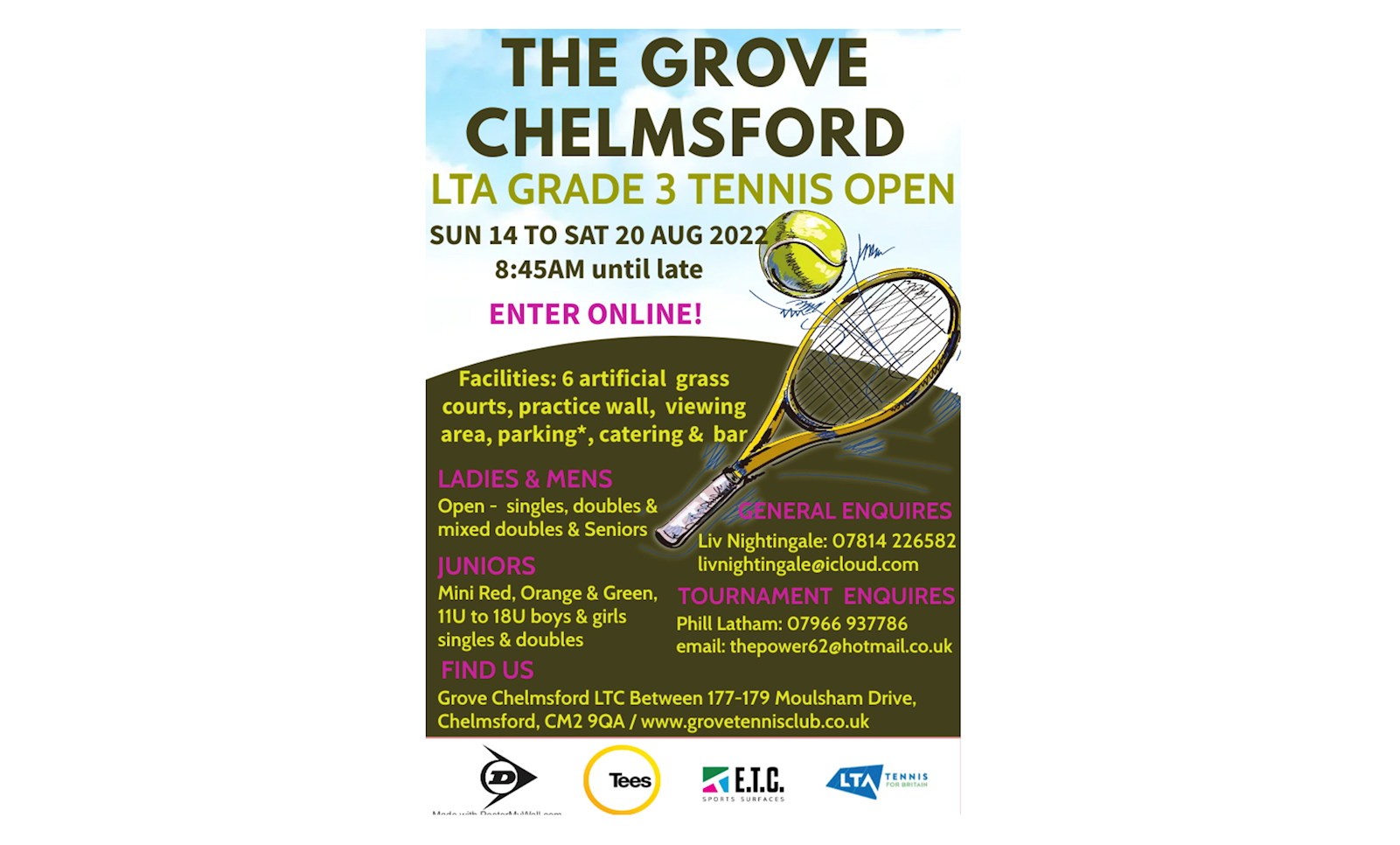 We look forward to our Grade 3 LTA tournament, which will soon be taking place from 14th to 20th August.
Entries – these close on 30th July and you can enter using the link below:
https://competitions.lta.org.uk/tournament/B407398D-8E94-4DB4-BF80-265526F922A7
Grove members will be refunded their entry fee after the event.
NOTE:
Court closures – unfortunately social sessions are suspended and courts will not be available to book throughout the tournament. However, it may be that some evenings become available at short notice. If this is the case then we will notify the members as soon as possible.
Volunteers – we need a team of willing volunteers throughout the tournament week to assist with:
Court Supervision
Car Park marshalling