Social tennis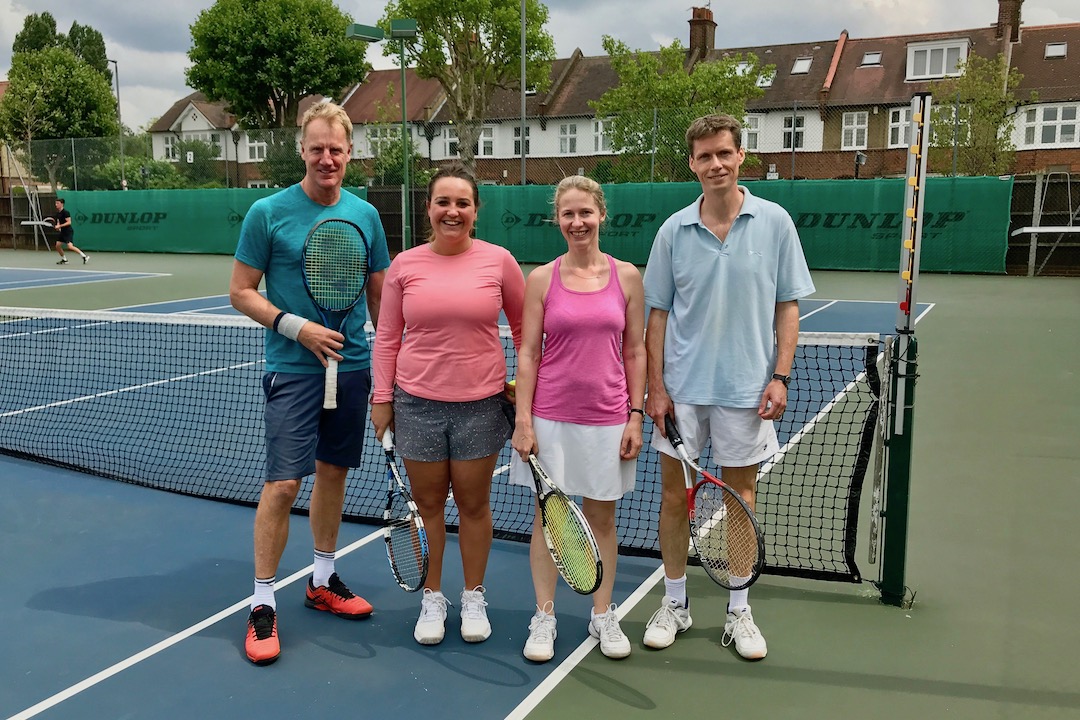 Social tennis is the fabric of Magdalen Park LTC. It's a great way to meet other members, and it's well-attended on each day it occurs.
Sessions are:
Tuesday 1pm - 3pm *
Wednesday 6:30pm - 10pm (run by Mike Chesher) - please sign up in advance
Saturday 1:00pm - 6:30pm (run by a board member)
Sunday 1:00pm - 6:30pm (run by a board member)
Friday 7.00pm - 10pm - last Friday of the month (starting in July).
* Contact Suzanne Eyre or Ruth Reilly for more info regarding Tuesday's socials
Social tennis and adhering to coronavirus measures
There have been a few key changes to social tennis to ensure that we comply with COVID-19 regulations. If you are experiencing any symptoms, it's imperative you do not attend the club.
It's extremely important that you maintain social distancing with the person managing the peg board.
Guests at social
Guests may attend the club and join in on social sessions. Find more information about playing as a guest.