Welcome to
Priors Tennis Club
2019/20 membership packages available now!
The new season has started - get your membership package here.
We have a new package this year available for the over 65s - just £45 per year, that's 50% off the standard adult price!
---
New Coaching Program for 2019/20!
Friday ladies, Saturday kids and more to come.
---
We are a friendly local community club based on the sports club grounds in Priors Marston
Members of all ages, abilities and interests are welcome.
The clubs facilities include 2 floodlit courts and a tennis pavilion.
Open club sessions are on Tuesday evenings from 6.30pm, and also Sunday mornings from 1030am (unless there's a home league match on which takes precedence). They are open to all members aged 15 or over. We organise a series of tennis and social events throughout the year, and we have a new coaching program launching soon. The club competes in local mixed doubles leagues.
To keep up to date with what's going on at the club please join our facebook group click here.
---
The Priors Tennis Club Manifesto
Our mission is to create a friendly, open and welcoming environment for families in our community to enjoy tennis at whatever level suits them.
We are committed to:
Providing a sociable, friendly and safe environment for our members
Offering a professional and flexible coaching programme to all
Offering regular weekly club sessions, all year round
Ensuring tennis sessions are fun and engaging
Developing junior tennis players
Encouraging members to play competitively in local leagues
Sustaining and growing membership
Taking advantage of LTA initiatives
Putting on engaging events
Listening to what our members want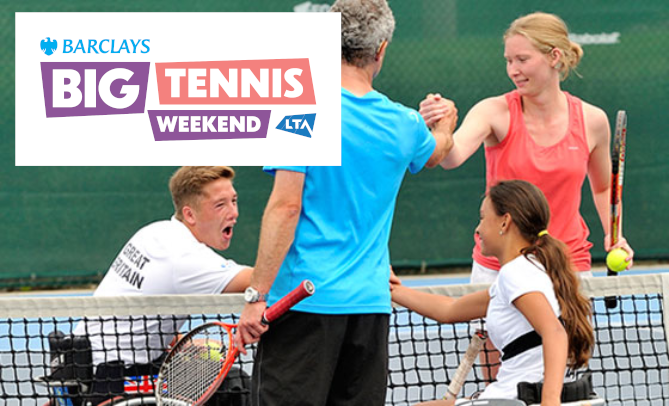 We're hosting a Nature Valley Big Tennis Weekends event!
Try tennis for free this summer at a Nature Valley Big Tennis Weekends event! Rackets and balls will be provided, so whether you've never picked up a racket before or you're a seasoned regular – there is fun to be had.
How to find us
Byfield Road Priors Marston Warwickshire CV47 7RJ