Membership
Membership Information
---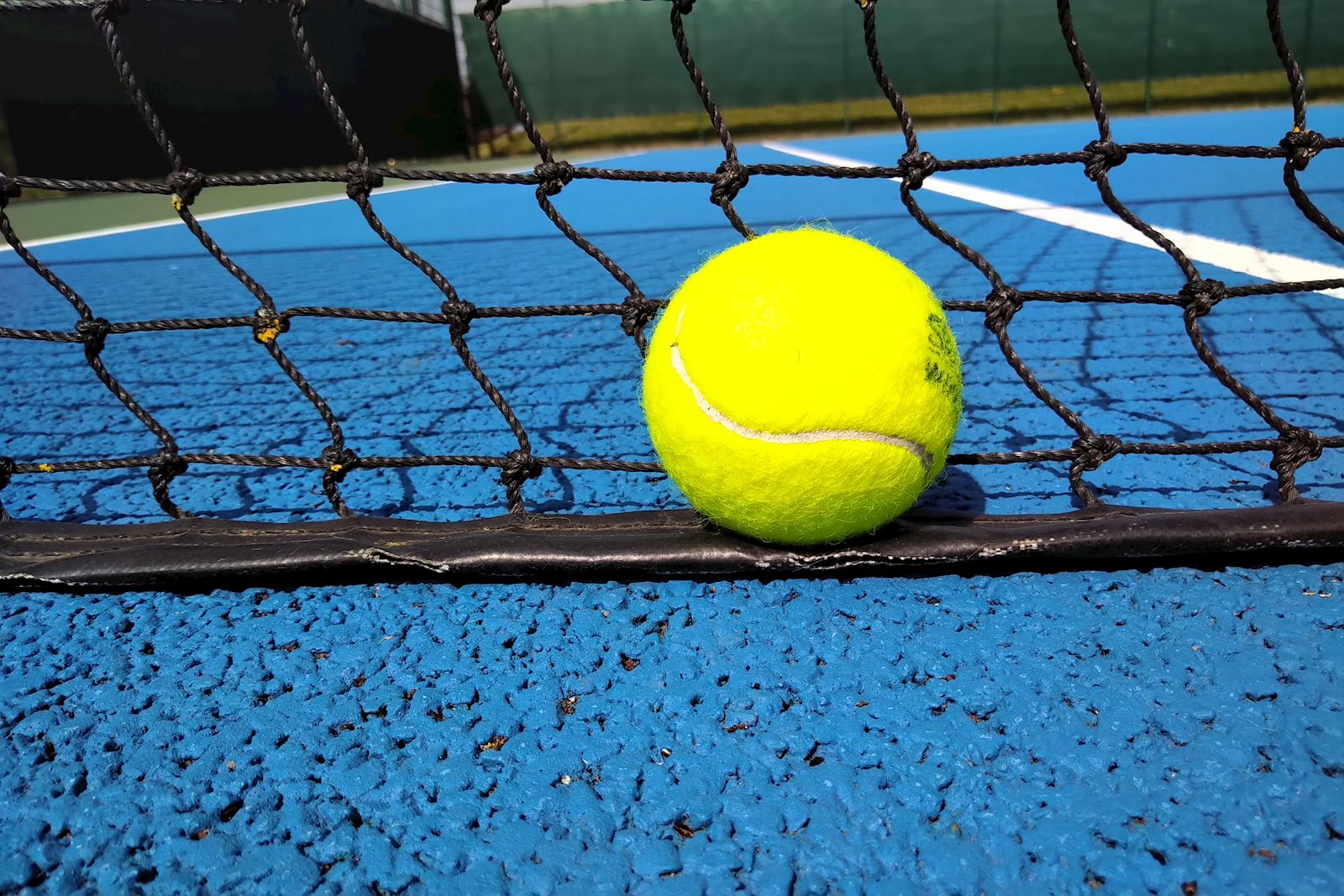 1 - The 2022-23 Membership packages are now available - Choose from the below options and join us for another great year of tennis at RWBTC!
2 - Received an email from LTA about Advantage Play+ Membership and a "change in relationship with RWBTC"?
I've had some mails from Members saying they've received a mail from LTA about their Advantage Play+ Membership may have been affected ? At the moment, I dont know why this happening so please follow these steps...
Firstly, renew your Membership to RWBTC
Visit LTA Website https://www.lta.org.uk/
Sign In" and log in > your LTA Account > "View Account Detail" > "My Venue(s)"
.....if Venue is blank please add Royal Wootton Bassett Tennis Club.
Regs Tony
3 - Profiles all up to date for you, your partner and/or your next generation superstars?
Please check your Profiles are all current & correct, including Emergency Contact numbers, phone number, address etc.... Thanks
---
The membership year runs from April 1st. We offer a number of different types of membership to suit lots of different ages and circumstances. These can all be seen below. Renewals are due by April 1st and run for a full year to March 31st. Membership fees can be paid in full on joining, or via a monthly direct debit. Monthly terms are available on most membership packages but please note, this is subject to a small administrative charge.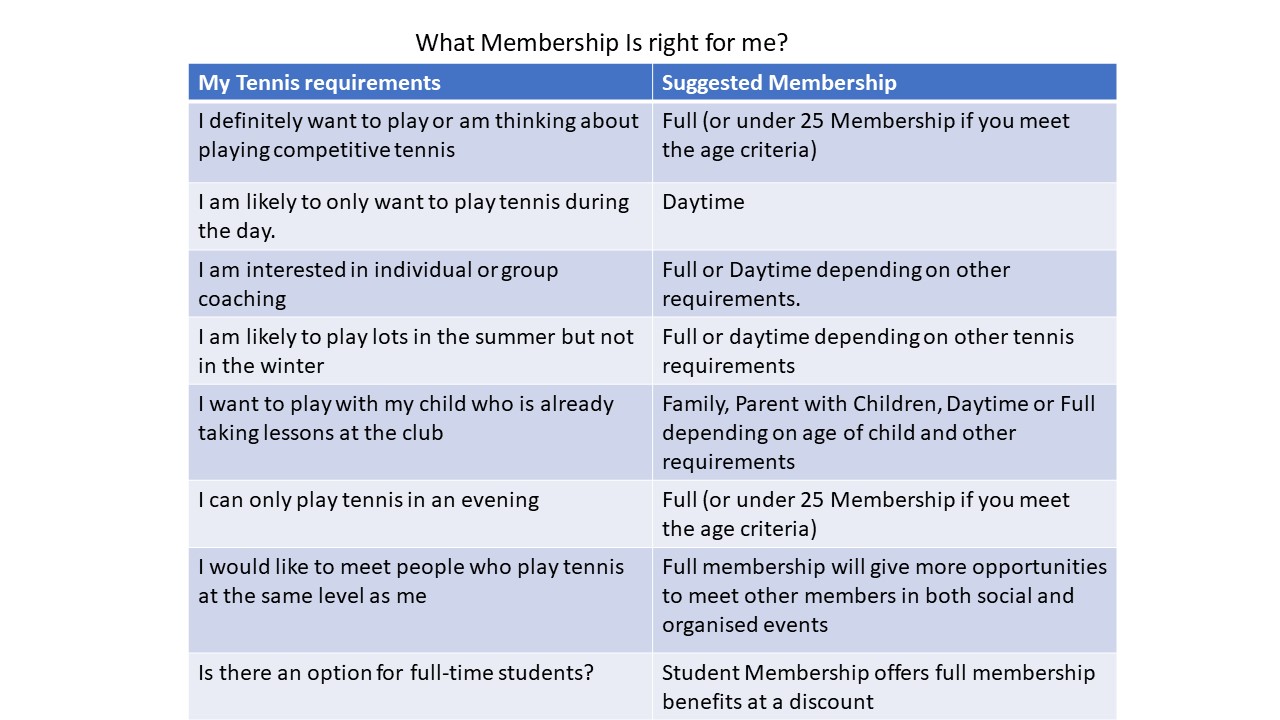 Full membership offers the following benefits:
Your own key to the courts, allowing court access at all times (except on the few occasions when all courts are booked).
Mixed, social tennis 'Club Nights' twice a week - for all abilities.
Reduced coaching rates.
Invitations to club events including championships & fun tournaments.
Inclusion within a daytime social tennis group.
Eligibility for summer and winter league team tennis.
Membership of the Royal Wootton Bassett Sports Association (which operates the Gerard Buxton Sports Ground), with use of its changing and bar facilities, including lower prices at the bar (adults only).
Ability to join LTA Advantage at no extra cost
With your LTA Advantage registration you can opt-in to the LTA Advantage Wimbledon ticket ballot
Option for monthly payment by direct debit.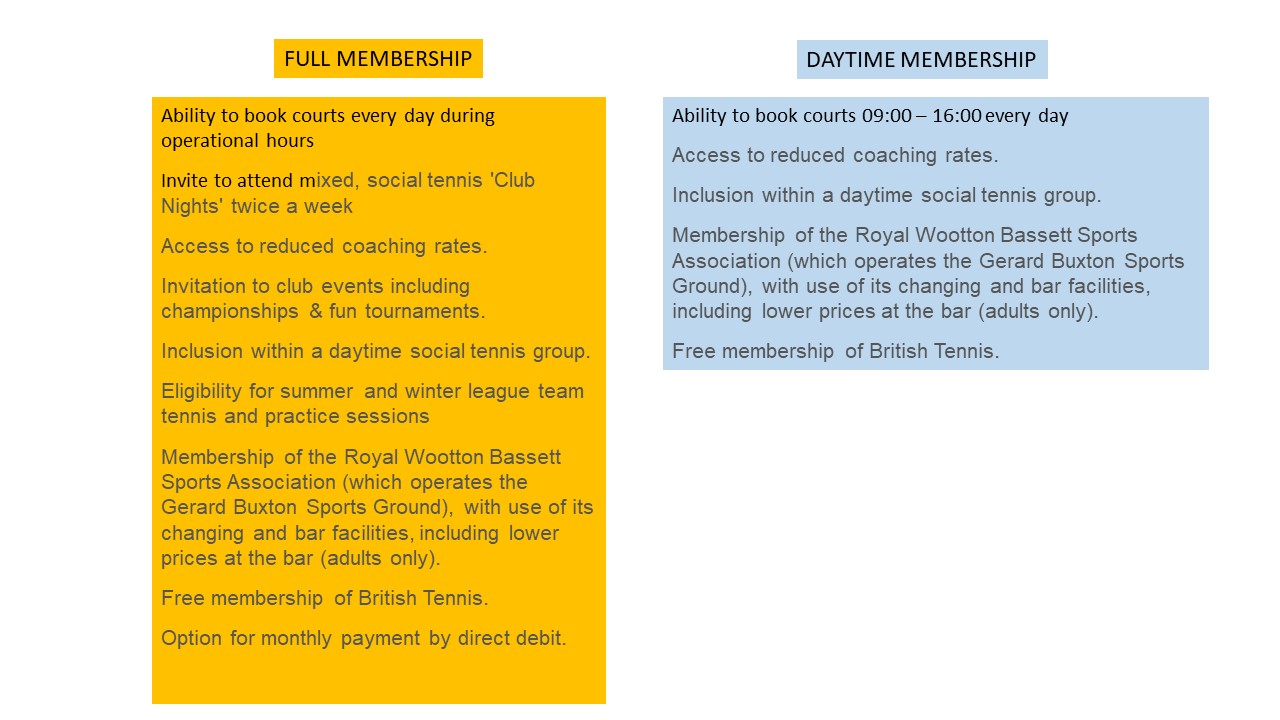 Our Adult Daytime package offers:
Ability to book up to 4 hours court time per day between 9am and 5pm EVERY day.
Coaching at members' reduced rate
Weekly organised fun doubles session
Invitation to daytime club social events
Up to 12 months membership (the Club membership year runs from April to March)
Membership of the RWB Sports Association; use of the facilities, WiFi and discount bar prices
Option to register for LTA Advantage at no extra cost, giving you access to the Club's Wimbledon ticket ballot.
New members can apply for the first time on-line from the packages below. Members who want to renew their membership should follow the renewal link sent by email or shown below (you must be signed in to see this link).
If the type of membership you are interested in is not shown below, please contact [email protected] for help.
We ask for payment to be made by bank transfer either for the full amount or for 12 monthly instalments (monthly payments not available on the Daytime Tennis package). If this causes a problem please contact the Membership Secretary.
Contact me, Tony Griffiths on 07415 879141 or e-mail: [email protected] with any membership queries. I'll get back to you asap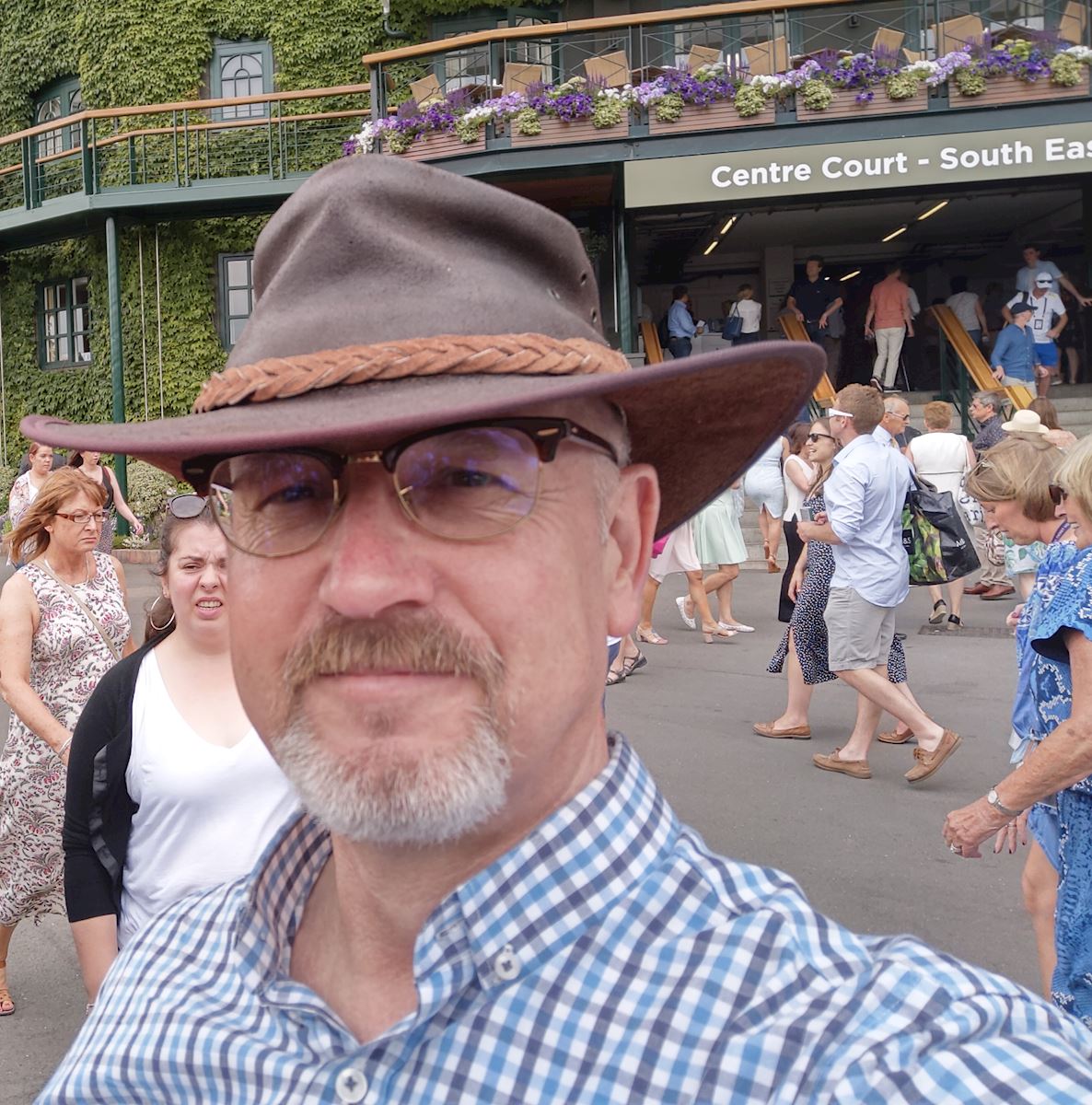 Try before you join
Prospective members are always welcome to join us at up to three club sessions before committing to join. Just come along to our club social tennis evenings on a Wednesday or Friday at 7.00 pm and introduce yourself to other members. Don't forget to leave your details in our Visitors' Book.
For more details upon Membership, view our current policy here.