Coronavirus Update: Small Group and Private Lessons are currently available! Contact Head Coach Danny Burrell on 07811 288046 or dannyburrelltennis@gmail.com to enquire. Group session bookings are live now (book below - £9.25 per lesson)!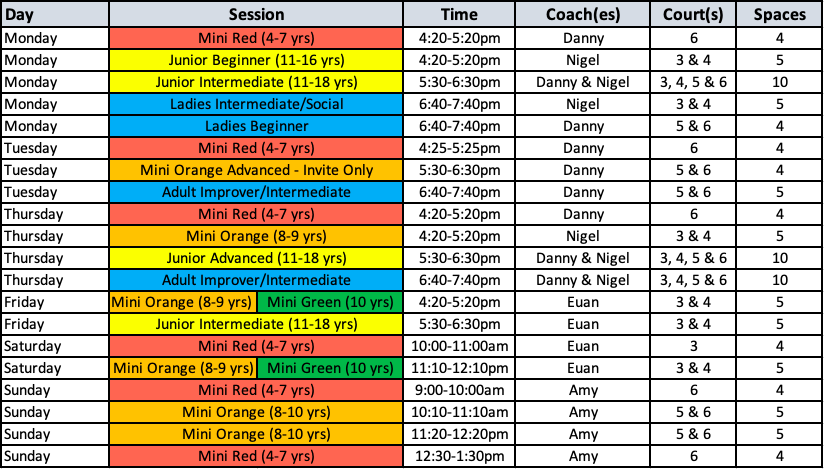 Enjoy a FREE taster lesson for newcomers - contact Head Coach Danny Burrell at dannyburrelltennis@gmail.com or 07811 288046 to book or for any coaching enquires!
Click here to view our coaching programme video!
We adhere to strict social distancing guidelines and low player to coach ratios (4 or 5 players to 1 coach) to ensure that lessons are incredibly safe, in doing so keeping the risk of coronavirus at a minimal.
Take a look at the various tabs under 'Coaching' for more information.
To book tennis coaching lessons, simply click on the course that suits you best. You can refine your search by using the filter below.