Below are the holiday camps that are currently available for booking:
Update: We are running an October half-term camp on Monday 26th, Tuesday 27th, Wednesday 28th and Thursday 29th October 2020, costing £40 per day minus a 10% member discount. Please contact Head Coach Danny Burrell on 07811 288046 /

[email protected]

with any questions. Booking is available below!
In line with government and LTA guidelines, the camps will run with a ratio of 4 players to 1 coach with a maximum of 15 players per day.
They will consist of multiple 45-minute fun individual and team games per day chosen to improve children's sporting competences and holistic development, which do not infringe the LTA and government guidelines at the time.
Breaks/lunch will be staggered with activities outdoors at all times.
We will operate a strict one in out toilet policy as entry to the clubhouse will be limited. Hygiene guidelines will also be strictly adhered to.
If the weather is poor, the camp will still run outside as there is shelter in the form of trees around the club.
Each group will be led by one fully-qualified, DBS-checked coach.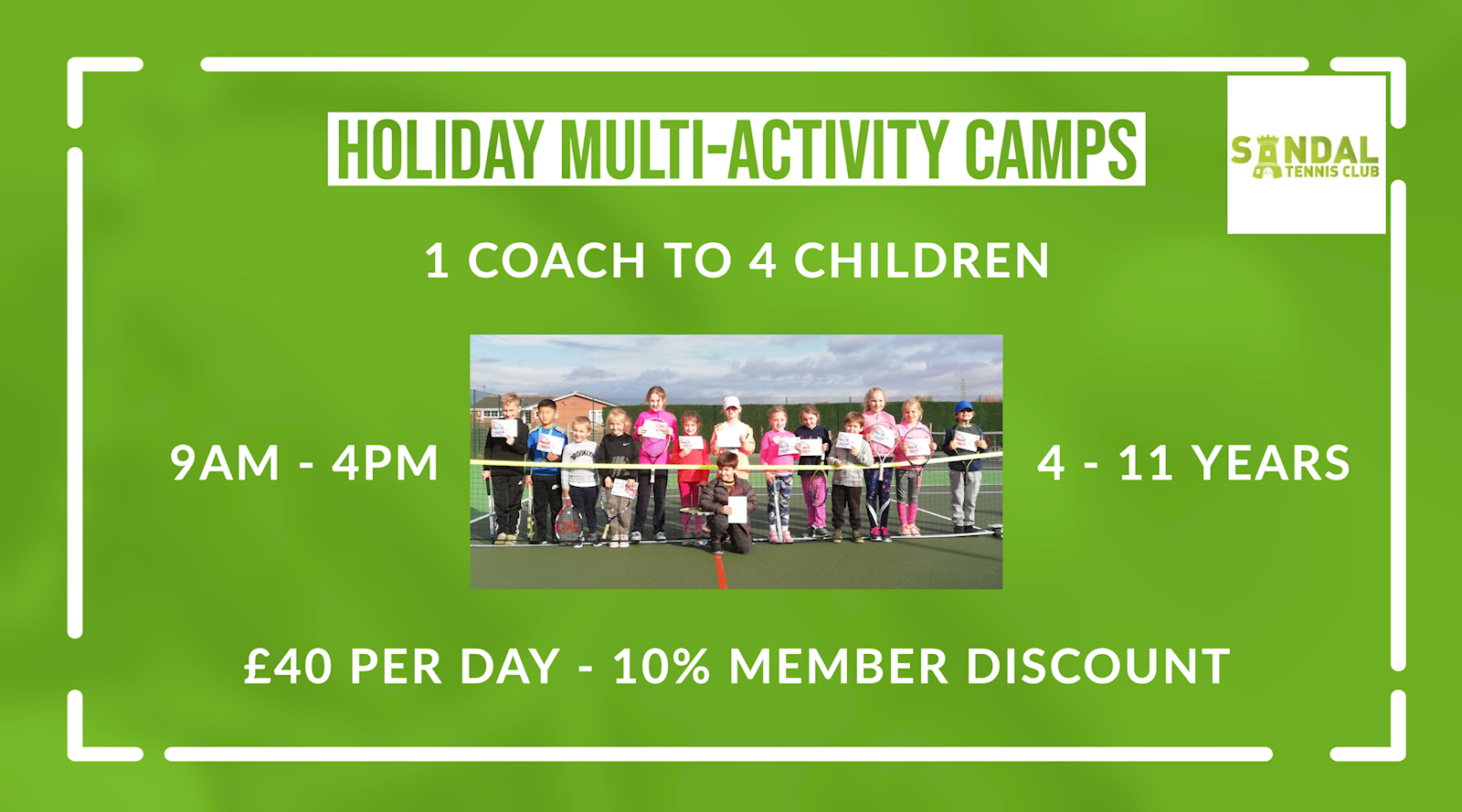 For more information, please contact Head Coach Danny on [email protected] or 07811 288046.
Sandal Lawn Tennis Club WAKEFIELD, WF2 6ER
Mon, 26 Oct 2020 - Thu, 29 Oct 2020
9am - 4pm
£40 per day, £155 per week *
Recommended for ages 4 to 11.
*Member discount available.