Competition
Club Championships
Fri, 19 Jul 2019 00:00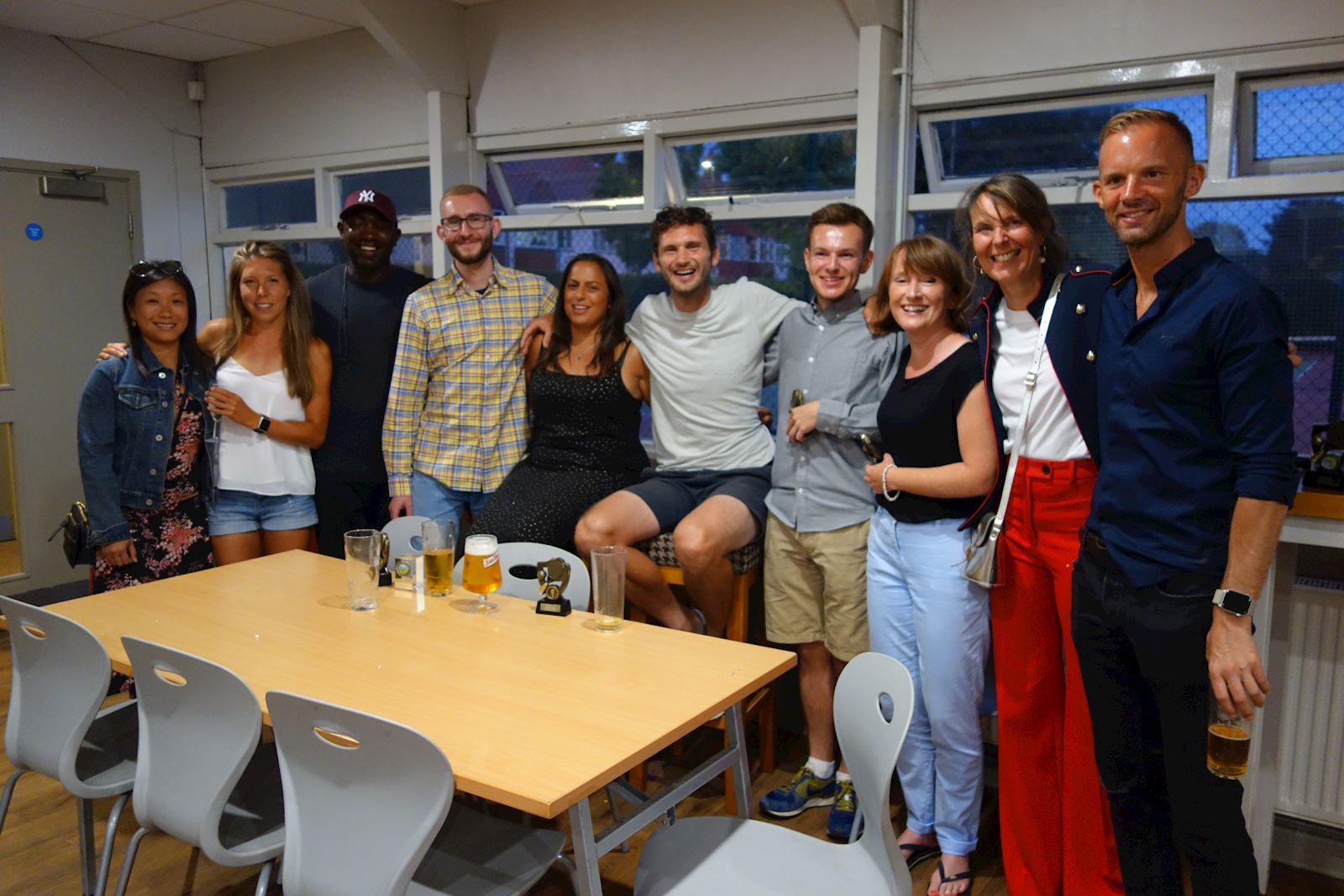 What a weekend of sport. England winning their first 50 over World Cup in a nerve shredding, once in a lifetime ending, Simona Halep conquering Serena, Novak Djokovic edging Federer in the longest ever Wimbledon final and Lewis Hamilton claiming the British Grand Prix. All this will be a mere footnote as the Spencer finals day took centre stage on a bumper weekend of sport.

Seb Wray carried on his winning ways and took home three winners' trophies with Jasmine Smith not far behind in taking home the winner's trophy for both the singles and the doubles alongside Viv Ngan.

The day started off with the singles finals as Seb overcame Fred Johnson after a tense start in which Fred more than held his own. On the next court, doubles partners Viv and Jasmine were on opposing sides of the net in the ladies' singles with Jasmine edging Viv in a tight three setter.

Sarah Ram and Susannah Cole awaited Viv and Jasmine in the ladies' doubles finals and it was another close match. It was nip and tuck all the way with Viv and Jasmine winning 6-4, 6-4.
In the men's doubles, Seb and Eddie Coles overcame a slow start to edge a match, that see-sawed one way and then the other, to overcome Duncan Lucas and James Higgs 1-6, 6-3, 8-6.

Seb and Duncan were back in action shortly after, with Seb teaming up with Sally Farrimond and Duncan, with Rachel Sudweeks. In another close match, Seb and Sally, took a second set tie-break to take the win.

Also, a big well done to Raph Pescud and Lyndsay Cox who scooped the prizes for most improved players after making big strides forwards in the last twelve months. Lastly, a big thanks to the umpires and to Special for organising a brilliant social after the tennis had finished with great food and a few too many Pimms consumed into the early hours of the morning. If you were one of the last few left standing in the Swan in Stockwell, I would like to commend you on a fine show of stamina.