Club Rules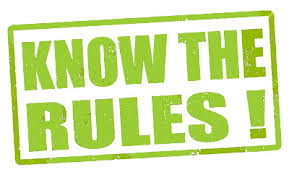 General
The Committee is empowered to make rulings on matters concerning club play.
A booking system is in operation on all courts and is managed by the Club's committee. At certain times priority is given to league matches, club tournaments, coaching sessions and other events. Members can make bookings online where the status of bookings and the forward availability of courts can be seen. Members are requested not to unnecessarily extend court bookings over 90 minutes at busy times, thus allowing other members to book courts. Members are requested to amend their booking online when they are cancelling a court booking.
The Club Committee will ensure that appropriate selection procedures are in place for all representative teams.
The Club offers a Coaching Programme for everyone, adults and children, from beginners through to First Team players. Details of the programme fees and booking arrangements for coaching with the Head Coach and Assistant Coaches are available in the Club. Courses and individual lessons, at stated rates throughout the year, take place using the Club's facilities.
Court etiquette
Suitable sports clothing and shoes with non-marking soles shall be worn on outdoor and indoor courts at all times.
In the interest of the safety of players and good manners, members should not walk across the back of a court when play is in progress.
Wimbledon Tickets
As Writtle Tennis Club is a Lawn Tennis Association registered club, all members who comply with the LTA's eligibility requirements are able to apply for Wimbledon tickets.
Eligible members have to have an active affiliated British Tennis Membership (BTM), have linked the Club to their BTM record and have opted in to the Wimbledon Ballot. We encourage all members to sign up to British Tennis to be in for a chance of purchasing Wimbledon tickets. Further information is available by contacting the Club's Ballot Administrator or the Club Committee via

[email protected]

.
Complaints or Grievances
Any club member who wishes to raise a grievance should aim in the first instance to resolve it informally. However, if the grievance cannot be resolved informally, or the grievance relates to another member, the grievance should be set out in writing and forwarded to the Club's Committee by email or letter (there is a postbox to committee located within the Club Hut).
At least two of the Club's Committee will discuss the appropriate action to take and, where necessary, arrange a meeting with the aggrieved member to seek to resolve the grievance.
If the grievance is not resolved to the satisfaction of the aggrieved member, he/she can appeal to the Club Committee, setting out the grounds of the appeal in writing. Whenever possible, the grievance will be considered at the next committee meeting. The committee may, at its discretion, invite the aggrieved member to attend the committee meeting. The decision of the Club Committee shall be final.