Whats On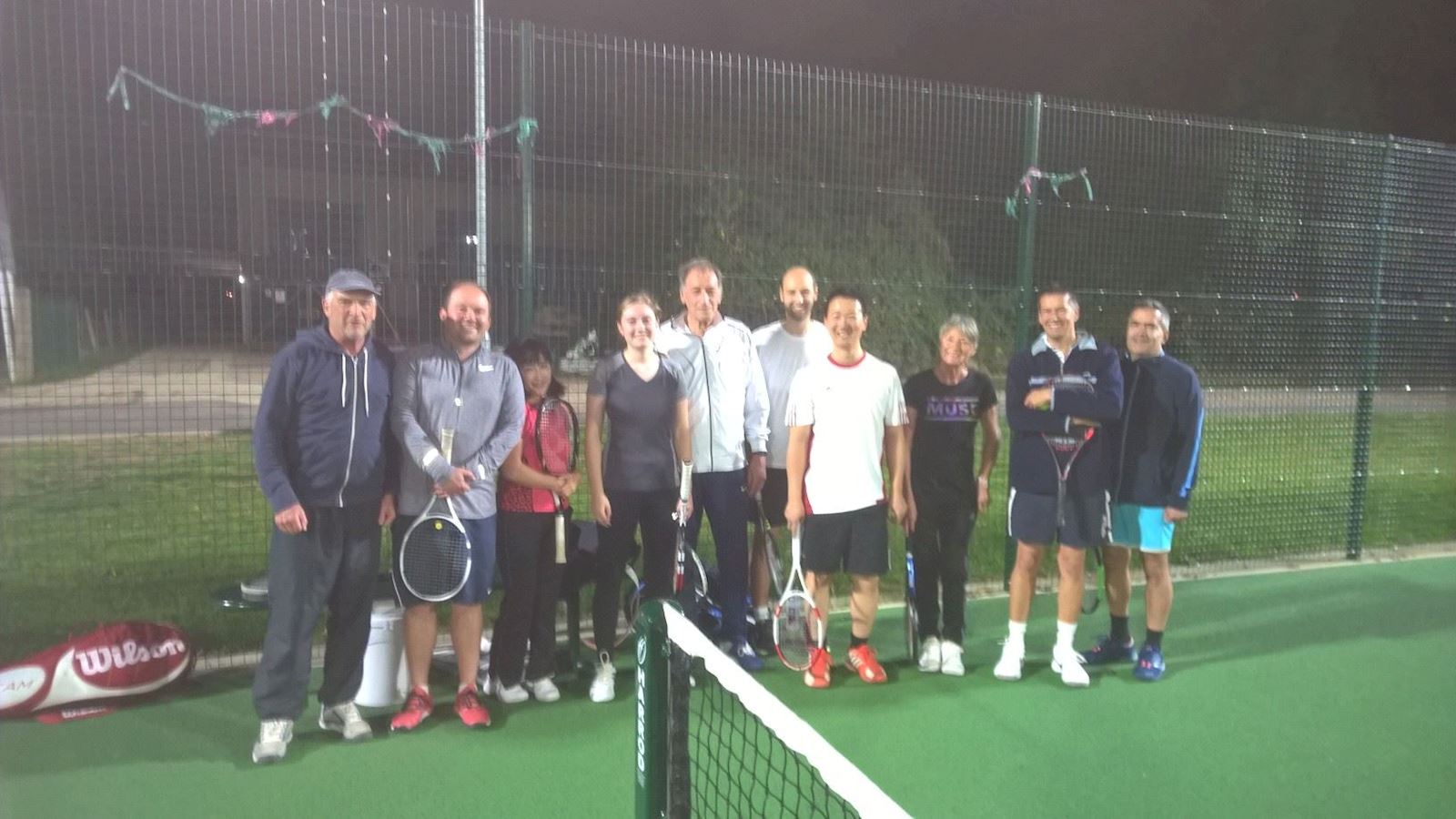 Click here for more information and booking.
Adult Box League & Ladder
We provide opportunities monthly for members to play informal matches against each other in Box League/Ladder style format. This is a great way to practice match play and meet other members. It's also a great motivator, when you see yourself progress as you improve and gain more experience. The Ladders will return in the Spring
If you are interested or would like more information please do not hesitate to contact Emma Gallacher where she will be able to help organise this for you.
Or with our "Anyone for Tennis" What's App group
it's easy to arrange Singles and Doubles matches against other members. For more information on how this works please click here
Weekly Programme
The courts are open from 7am to 10pm daily, including automatic floodlighting when needed.
Social Tennis: Open Adult Social Sessions are held every Wednesday evening from 7pm and Sunday morning from 10am. See the Adult Social page for further details.
Group Coaching: There are several group coaching sessions throughout the week for Adults and Children alike. See our Coaching page or www.gamesettennis.co.uk for details.
Team Training: On Monday evenings we have regular training for team players. If you would like to trial for this, please contact our Competition Secretary for more details
Adult and Junior Matches: are organised throughout the year and the captains/coaches will always use the Booking sheet to show the courts are in use where these take priority. You are welcome to book court times outside of these time slots.
Free Play: At other times outside of matches and coaching sessions the courts can be booked by members for Private play (at no cost) using the Booking sheet on this website