Club
Summer tennis camps 2020
Fri, 17 Jul 2020 00:00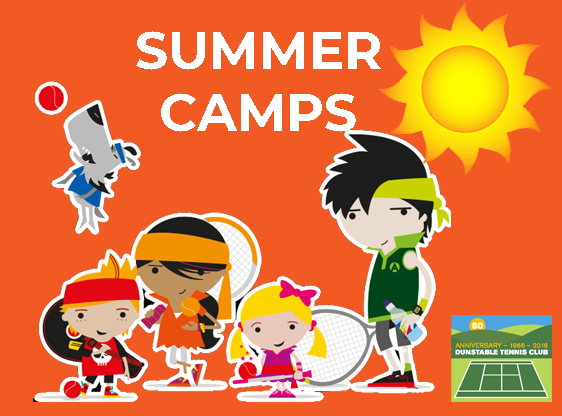 We are happy to say that we will be running a week long camp from Monday 3rd - Friday 7th August this summer holidays
Due to the current situation with covid-19 we are unable to run a multi sports camp but have come up with a solution to help with social distancing.
We have developed a week long tennis camp where the idea of training in the morning and competing in the afternoon, Prizes, certificates, stickers, medals and trophies will be handed to every player along the way too.
Due to certain guidelines we can only have a bubble of 15 players that must book in for the whole week. Unfortunately we cannot offer individuals days at this stage.
Holiday Camp Preparation: - Please bring a named packed lunch with snacks and refillable water bottles (No Nuts) - Please apply sun cream to your children before camp if required - Please bring a warm coat/ waterproof if we are forecast showers - Please wear any sports wear and trainers
This event must have at least 8 participants to go ahead
Book your space here https://clubspark.lta.org.uk/CraigKeelingCoaching/Coaching/Camps