Club
Chairman's Salver award
Fri, 08 Oct 2021 00:00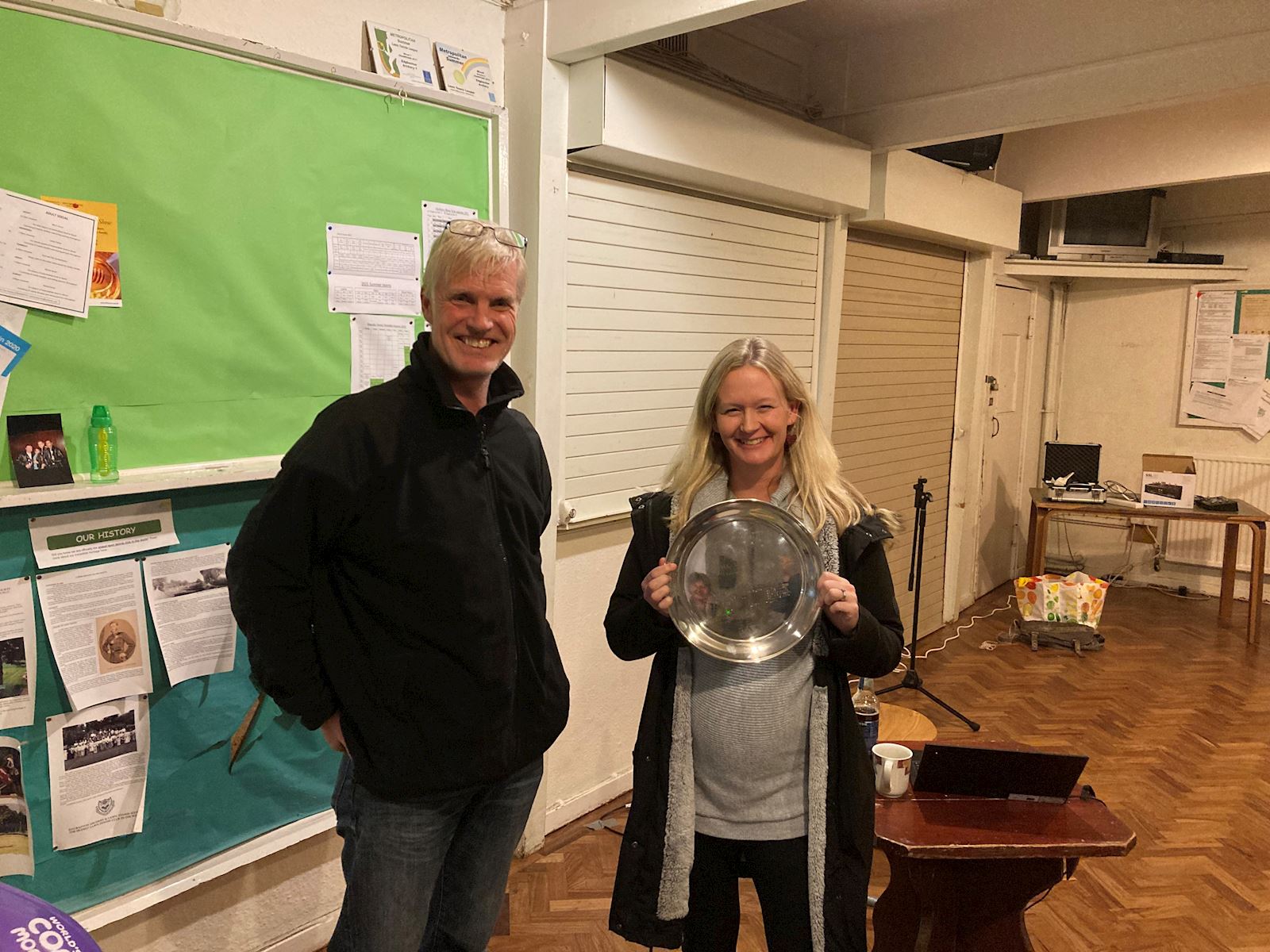 Society Chairman Karsten Scholer was delighted to present the Chairman's Salver to Helen Owen on 2nd October, in recognition of her sterling work throughout 2020. As Club Secretary and later Development Officer, Helen kept members informed during the turbulent early Covid crisis, with her measured comms and timely info providing a friendly voice during a very uncertain period.

Her efforts as Development Officer secured many essential grants for the Society, which provided some much needed income at a time of financial precarity. She has played a leading role in the ongoing Development Plan, which works towards improving the club's facilities and enabling more year-round play. Her work on the constitution and lease all contributes to these long term objectives.

Thank you, Helen, for your continued hard work on behalf of the club, and congratulations again on the award!