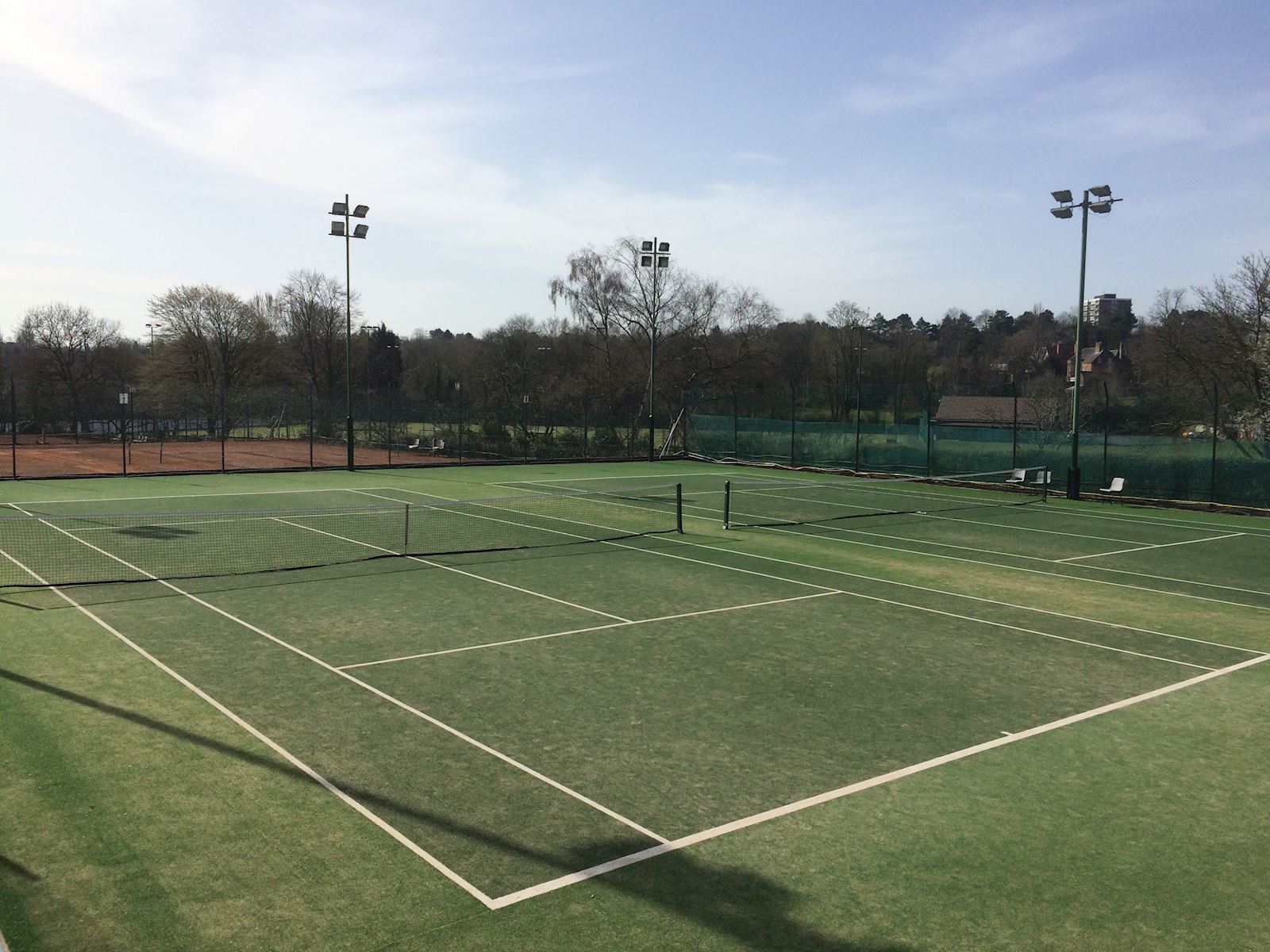 The club boasts a range of outdoor court surfaces to suit all types of playing styles and abilities. From May to September, we are privileged to have six grass courts overlooking Birmingham Botanical Gardens (two of which are currently resting). Our two all-weather synthetic grass courts (right) were resurfaced in August 2020 with a two-tone green Playrite Matchplay, which are floodlit for year-round play.

Our two Italian Clay courts are playable between March and November. We are one of the very few clubs in the region to offer a proper clay court experience, bringing continental style right into the heart of Birmingham. The surface is softer on your knees and joints than hard courts and offers a great playing experience for developing players.

In September 2022, we unveiled two brand new all-weather hard courts, which doubles our playing capacity over the winter months. Temporary practice lights were installed in December 2022 to ensure social play can continue into the evenings. The new courts are the latest stage in the club's development plan, which aims to:
Develop the club's facilities and encourage more year-round play
Be a force for good in our local community
Run the club as well as possible for minimal effort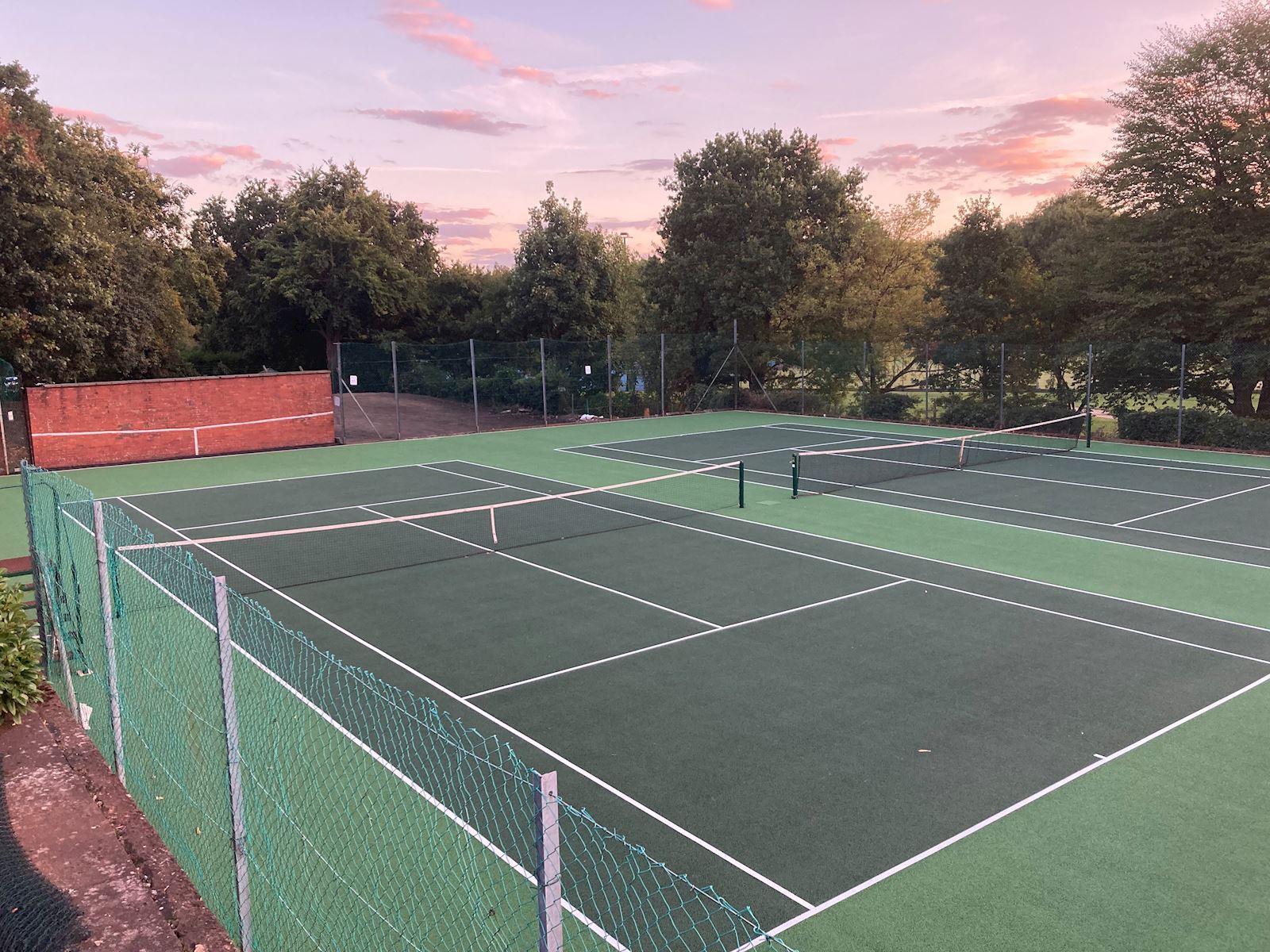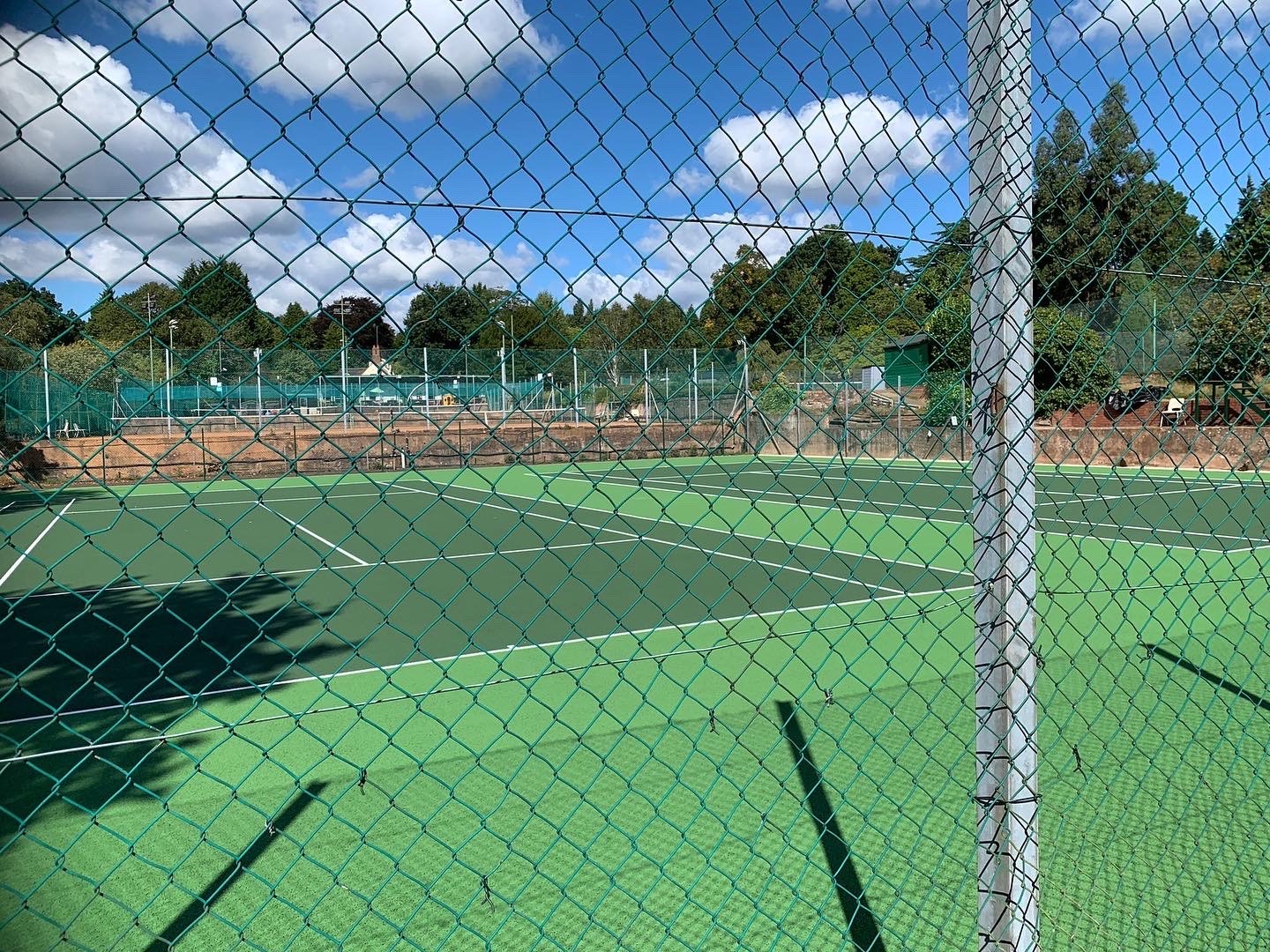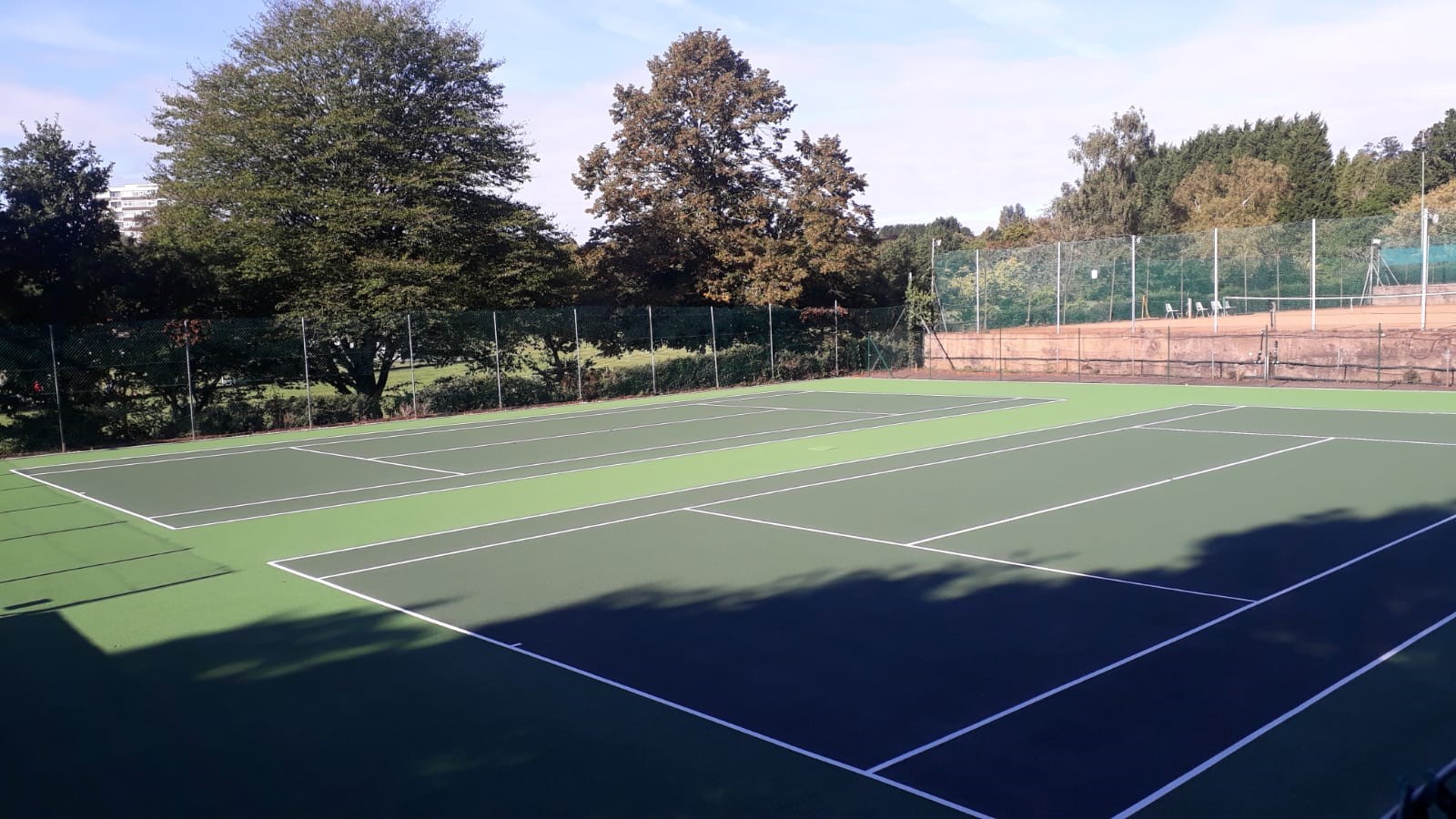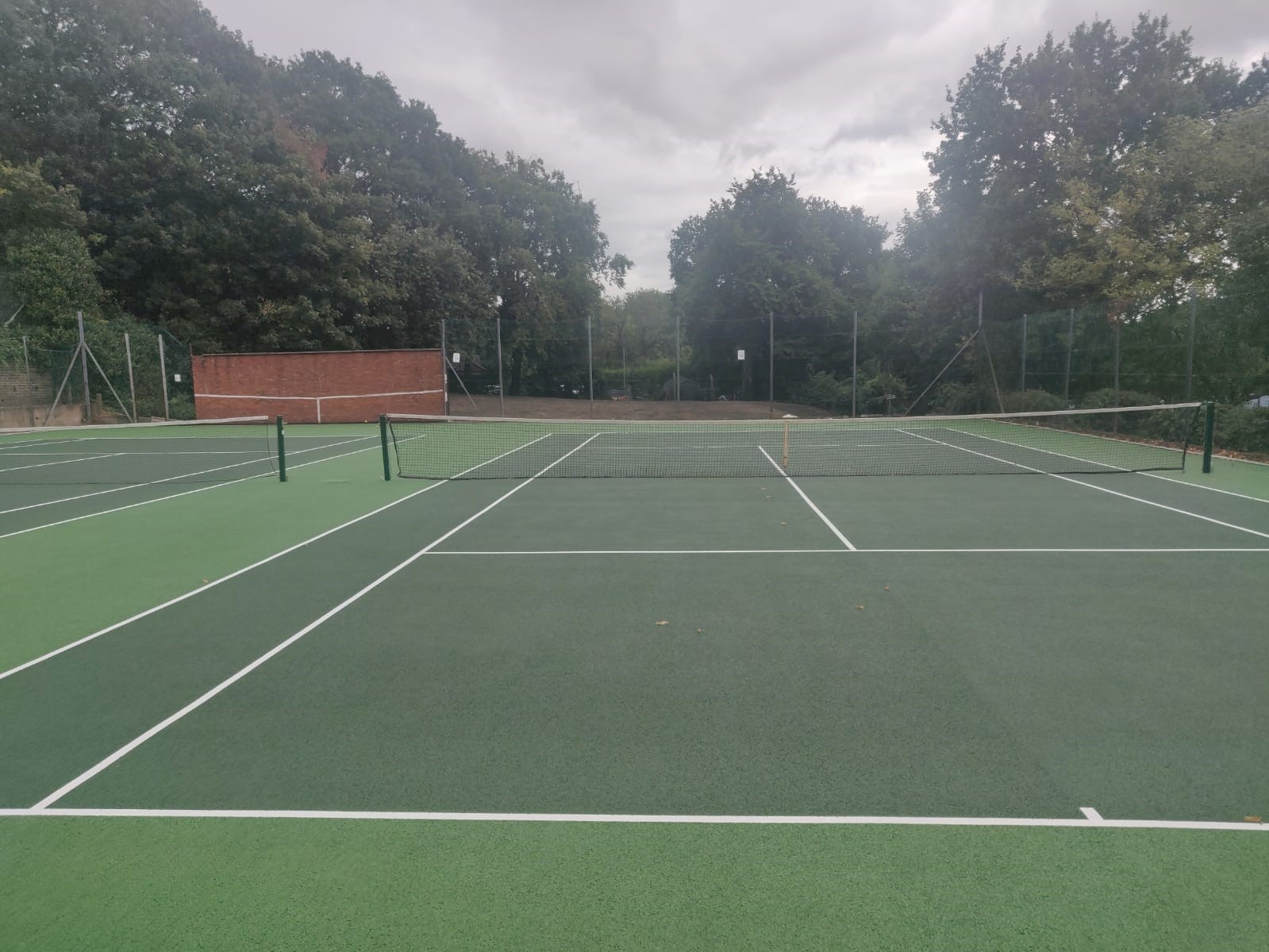 The club also boasts two hitting walls for those who would like to practice independently.

Court maintenance
To keep our clay courts in the best condition possible, we ask members to please sweep the courts after each use. Brushes are available courtside. Ideally the courts should be swept in a spiral manner, rather than from side to side. This technique starts from the outside edges of the court (i.e. into the fence) working your way into the centre. This ensures that the clay is spread back on to the court rather than out to the side.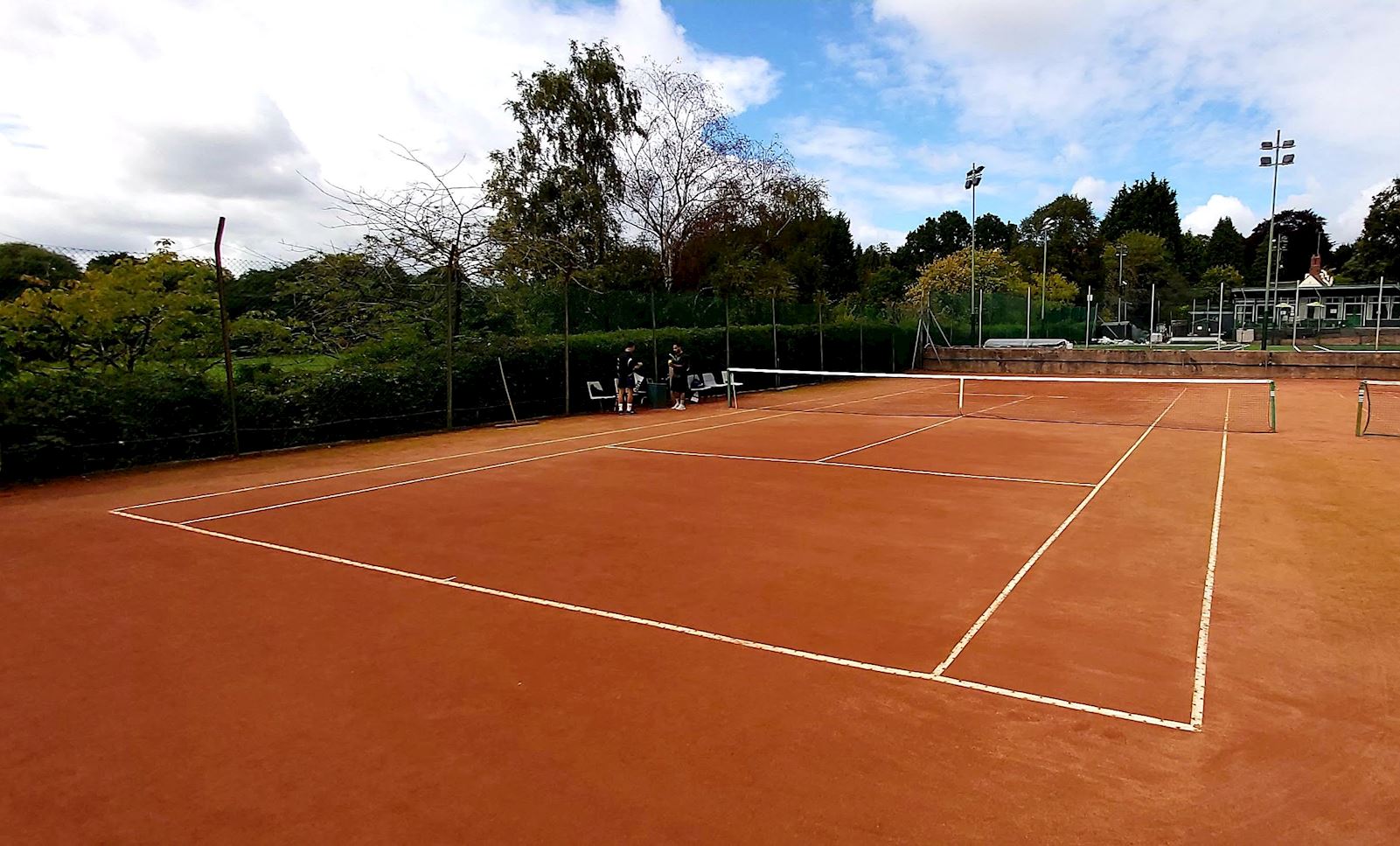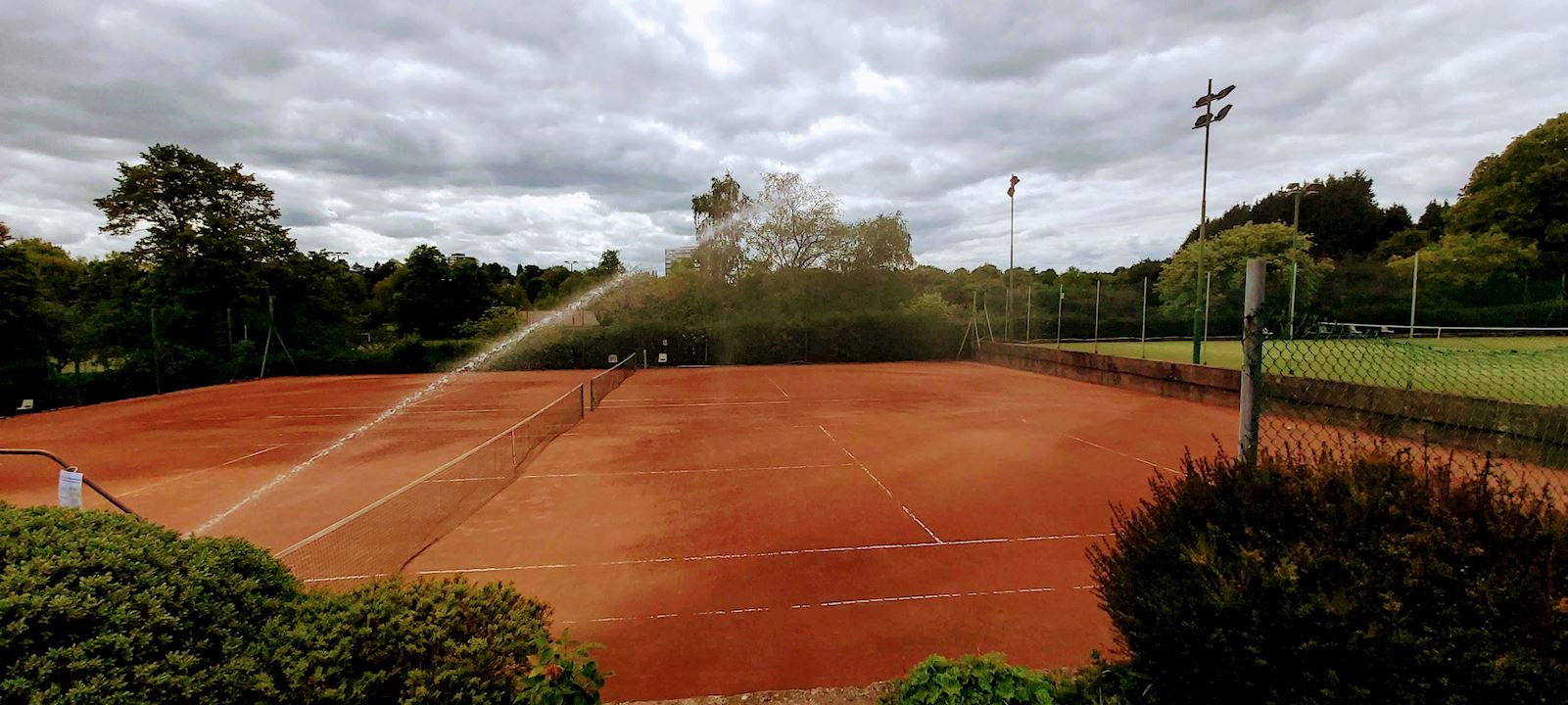 Header photo by Dave Busst (dmbusst@gmail.com)