Floodlights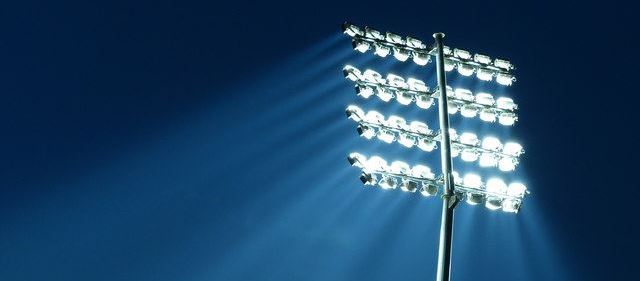 The floodlights work by a coin token which you slot into the meters (to right-hand side at the top). The meters are located in the light-grey boxes next to the courts and Trainers hut for Courts 4-6.
The meter boxes are unlocked, but please make sure the lids are closed to protect them from the worst of the English weather.
The tokens are only on sale at the bar on a Friday evening (19:30 – 22:30) so plan ahead!
Each token lasts for 30-minutes and cost £2.00 – so it costs £4.00/hour. We have to set a cost that covers the electricity, but also be sufficient to replace bulbs, etc. and eventually the whole installation in 20-years time!
There is a short period at the start while the lights "warm up". There is a "protection circuit" that helps to maintain the life of each of the light bulbs, so if you try to turn them on immediately after they have gone off there will be a short period needed for them to "re-set" which can be up to 5-minutes. So we suggest that if you are keen to "continue play" immediately after someone else has finished playing, that you "feed the meter" before the lights go out, so that there is no interruption in the lighting.
5-minutes before the lights are due to go out you are warned by the red/ green lights on the posts by the club-house fence coming on. There is no audible warning, but this would be a sensible time for the next players to feed the meter to enable continuation of play with no interruption to the lights.
The lights automatically go off at 22:00 regardless of if there is any time left on the meter. It is therefore obviously helpful and somewhat "socially responsible" for players to start their floodlit playing time slots "on the hour" or "on the half hour". Otherwise the last players for that evening could end up paying for 30 minutes and only getting 12 minutes because someone started playing at twelve minutes to six that evening. Please remember, one day it could be you!