Welcome to
Fulford Tennis Club
Contact tracing - new booking functionality
With the current COVID-19 pandemic, knowing who is playing at our venue is more important than ever. We've introduced a new functionality in the court-booking system that enables multiple players to be added to a single booking. This will help with contact-tracing requirements in the months ahead, keeping our local tennis community safe. Non-members guests can be added too and the booking member is responsible for paying the visitors fee - see details on the booking tab.
Please book via the club's website for now as the booker app doesn't yet have the functionality.
---
*** NEW Cardio Tennis sessions on Wednesdays 6-7pm *** Details & book here
*** Tennis camps for the autumn half-term 2020 are now open for booking here ***
Welcome to Fulford Tennis Club!
*** COVID-19 ***
The courts have re-opened to fully-paid members for DOUBLES and SINGLES play. COACHING has also resumed for individual, groups and Junior summer camps. We have strict safety measures in place to comply with LTA and government guidance as lockdown is eased. See full details on the website pages and social network platforms. Pro-rata reduced annual memberships as well as monthly memberships for the summer are now available for the 2020-21 season.
---
We are a friendly and successful club on the east side of York and welcome players of all ages and standards.
As a members-only club , we offer a wide range of membership packages - see information below and on the membership tab to join.
Our LTA-qualified coach, Léo Knighton, provides exciting programmes for juniors and adults of all abilities, from beginners to more advanced players - more details on the coaching tab. Individual sessions are also available; tailored to specific needs, they are a great way to improve technique and confidence.
The club is sucessfully building a juniors section and works with local schools through LTA-supported programmes aiming to inspire juniors to take up the sport. Many juniors join the half-term, Easter and Summer camps organised and delivered by our coach. More details on the Tennis Camps tab.
Club sessions for adults are held troughout the year on Thursday evenings from 6.30pm and Saturday afternoons from 2.00pm. Our members are a very sociable bunch and take part in the many on-court and off-court social/themed events organised by the club throughout the year.
Fulford currently has 5 Mixed teams in the I.T. Sports League, 3 Ladies teams in the Fulford Ladies Invitation League and 2 Men's teams in the York Men Tennis League.
We hope you'll soon be part of them!
Contact us HERE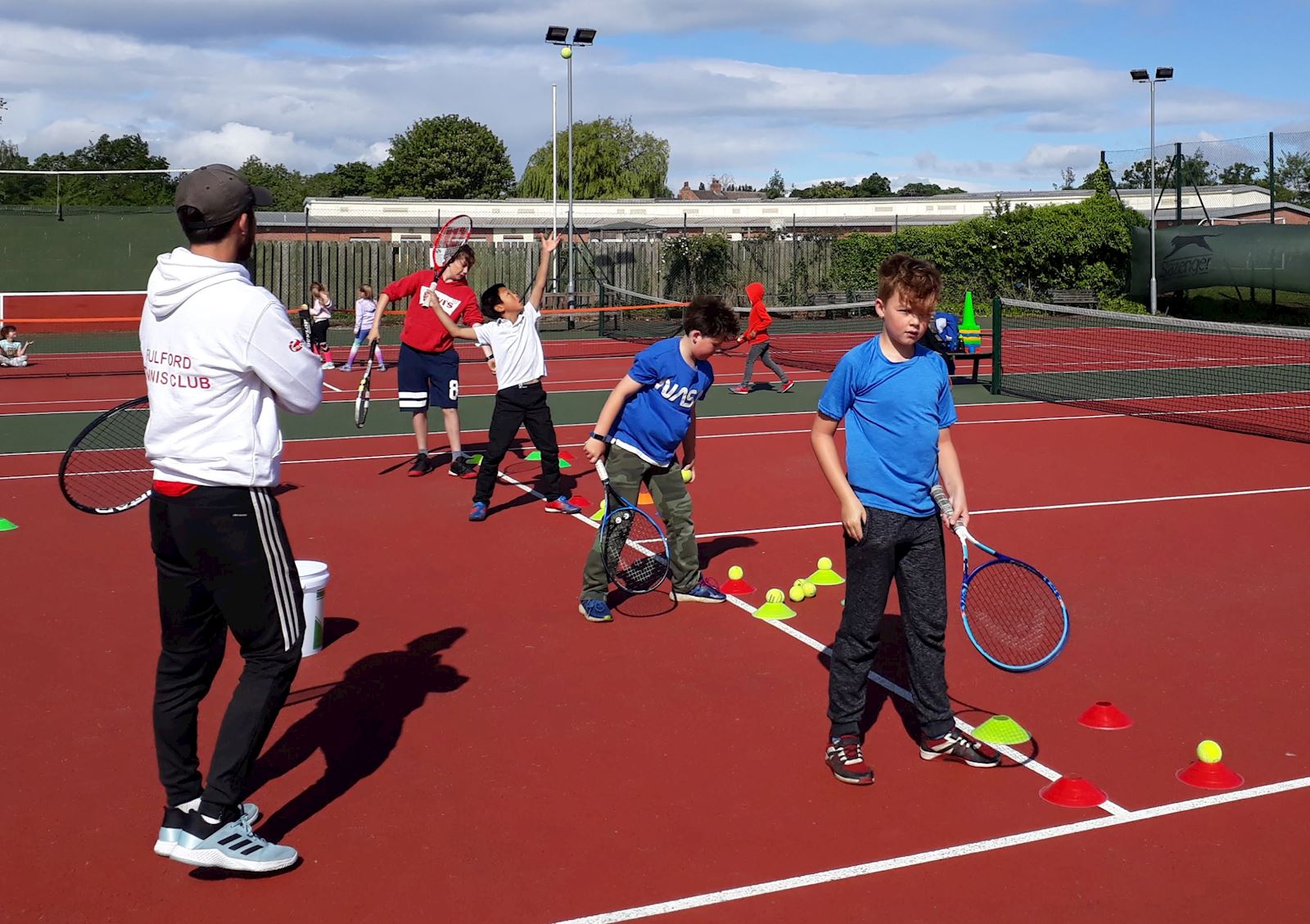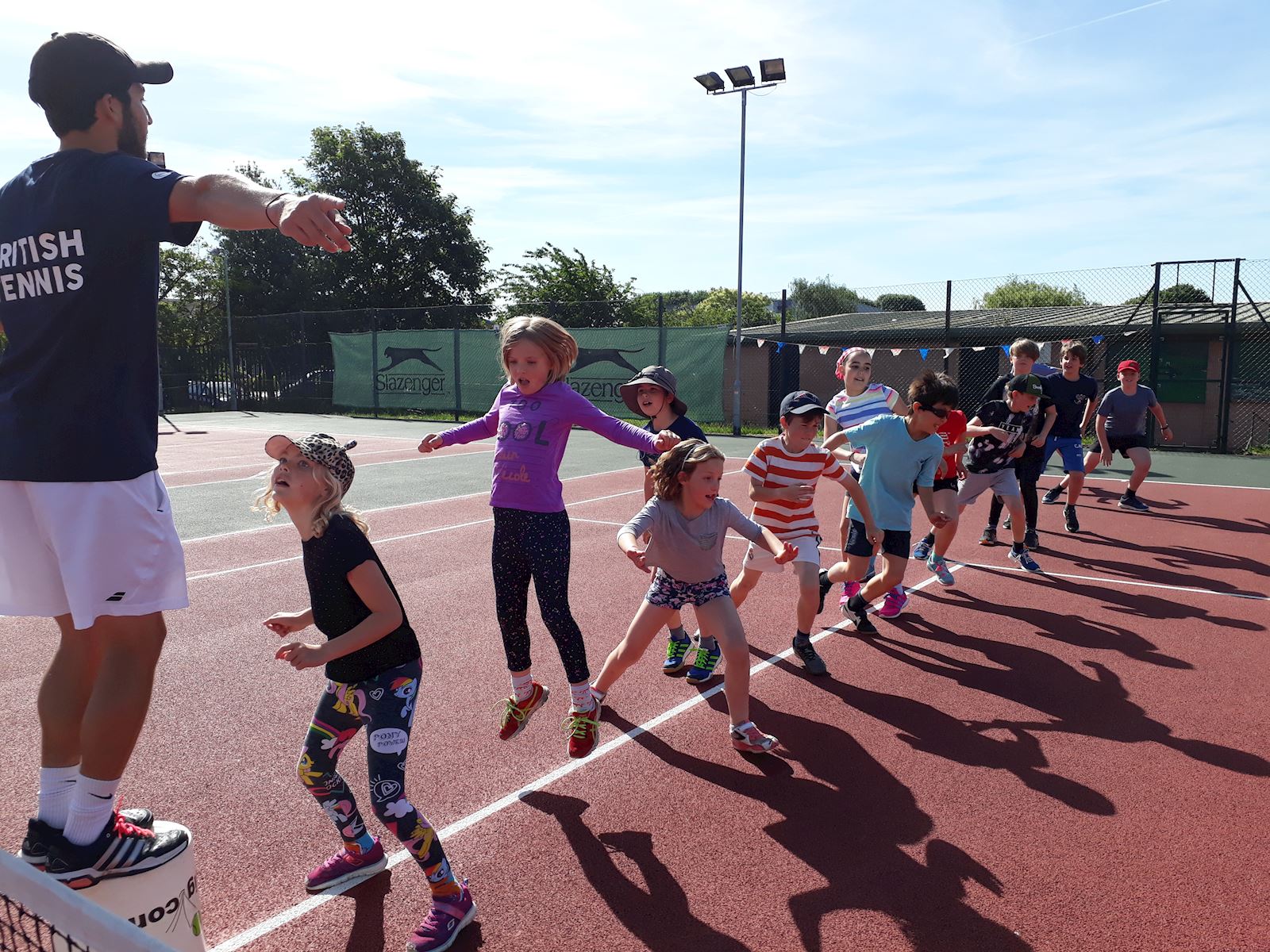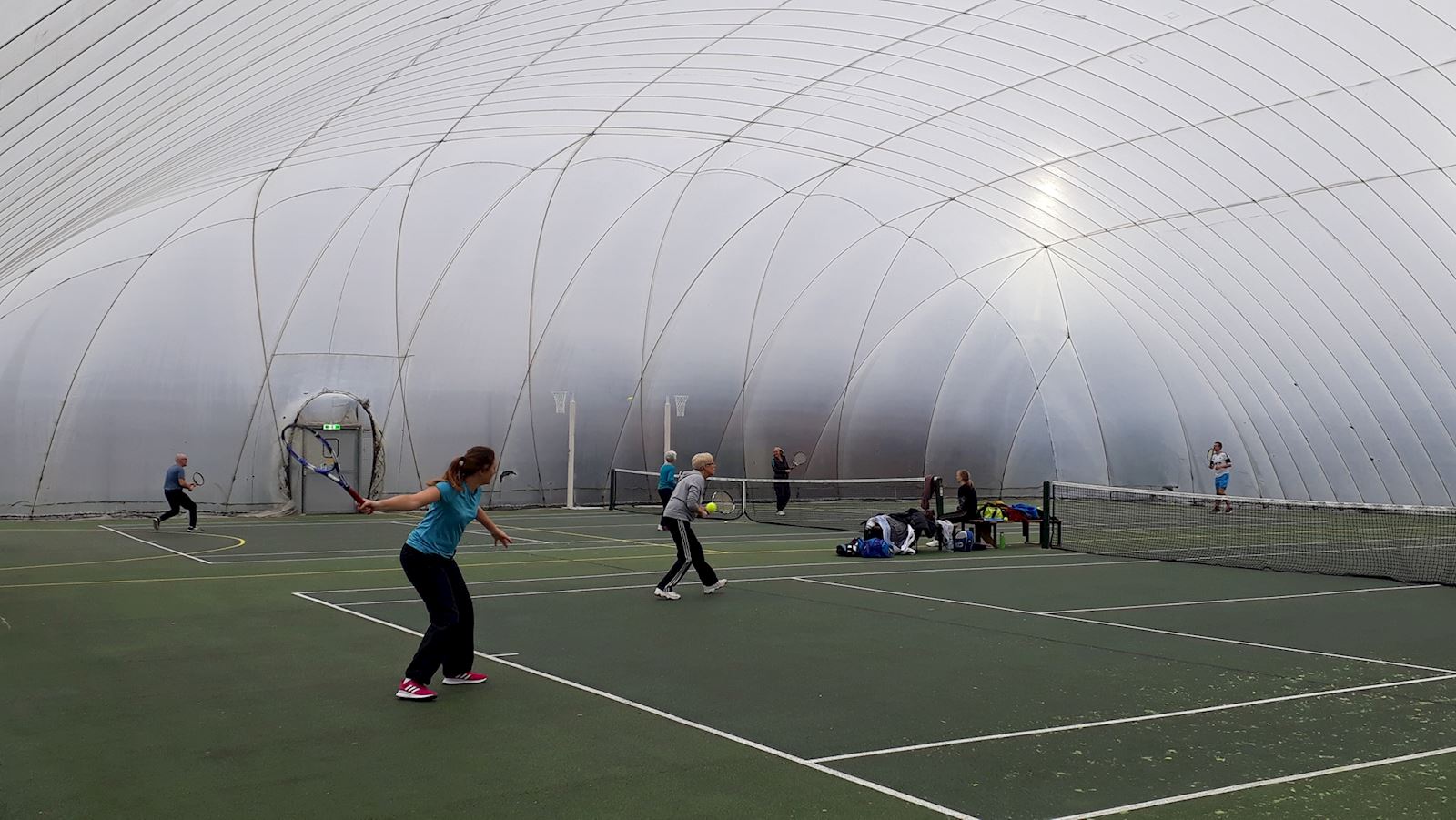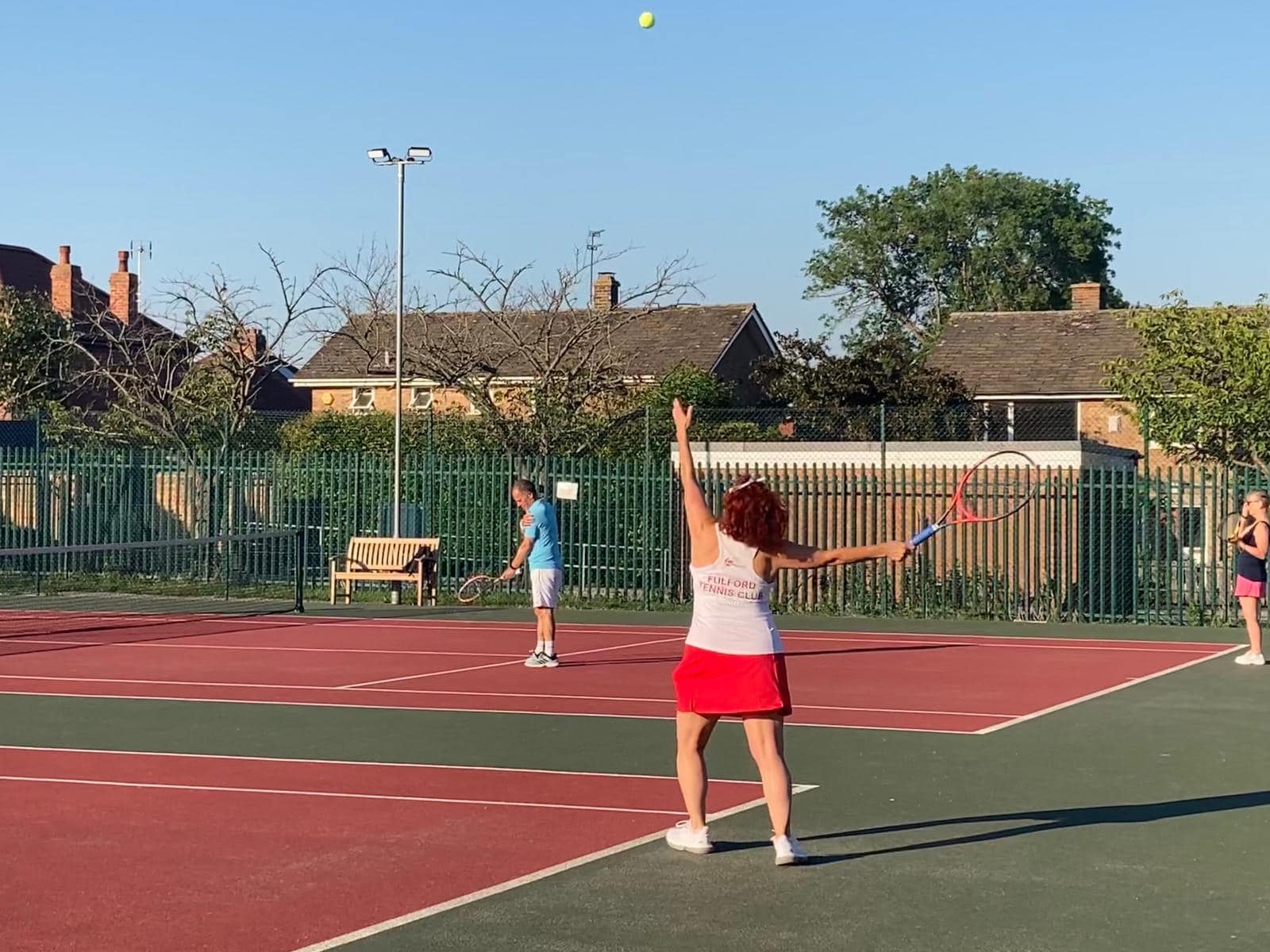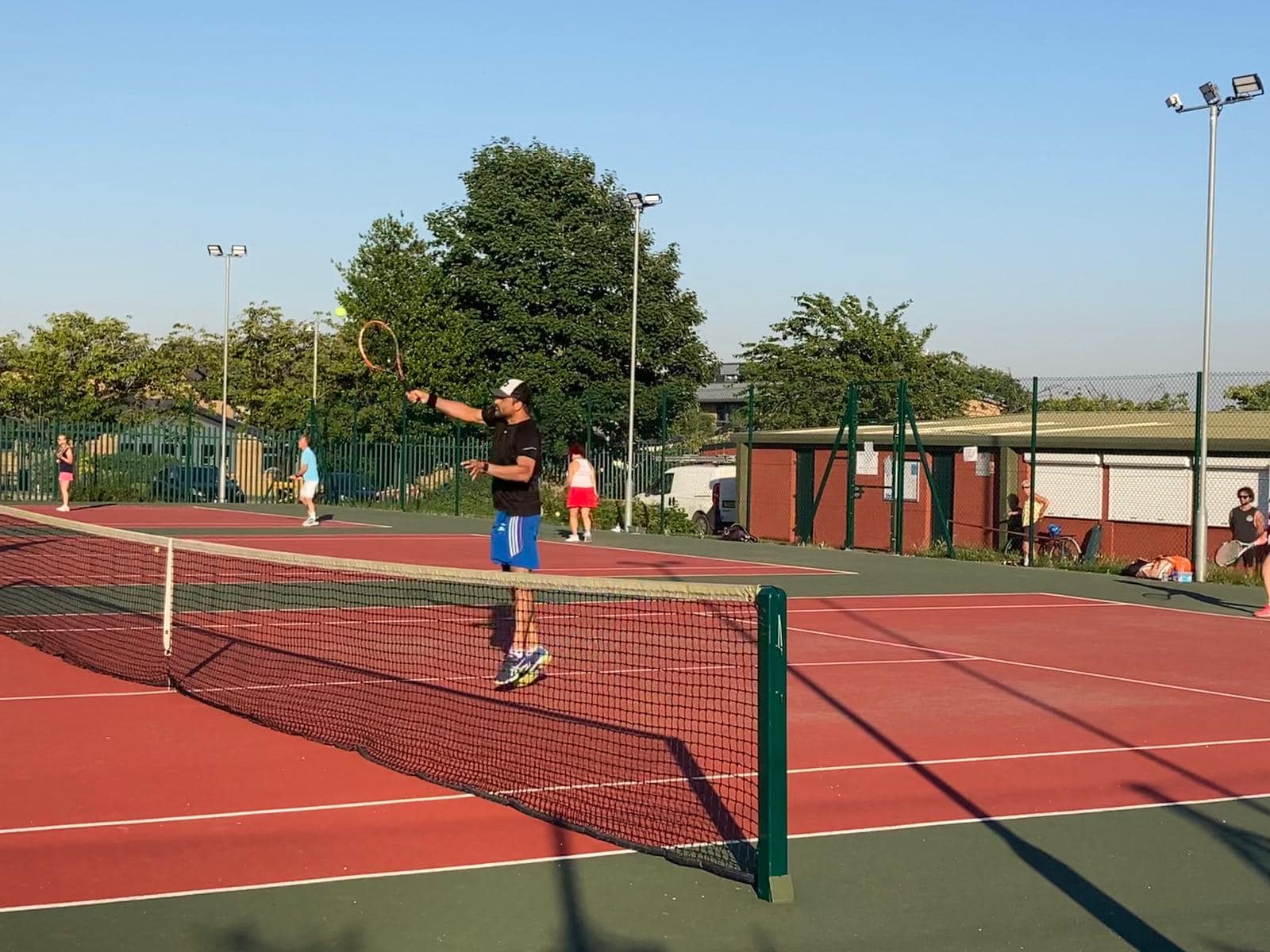 ---
Memberships & guest fees
Adult Membership pro-rata 2020/2021 £92 (full year membership)
Family Membership pro-rata 2020/2021 £175 (full year membership for 2 adults + up to 3 children under 16)
Seniors Membership pro-rata 2020/2021 (full year for adults over 65 years) £85
Monthly 2020 Membership £20 (Adult membership, valid from the 1st of the month. Available from 1/6/20 and available each month until 30/09/2020)
Students (full year membership for students over 16 in full time education ) £40
Juniors (Primary School) £15
Juniors (Secondary School) £30
Accompanying Adult £15 (For adults whose children are members so they can access the courts and play ONLY with their child/ren. THIS IS NOT A FULL MEMBERSHIP that gives full rights to court use).
Winter (From 1/10 to 31/3) £40
Guest Fees £3 per session (up to three guest-visits to play with a paid-up member, after which a membership must be purchased). Payable online (by the inviting member) from the membership page.
Match Fees (for all members playing for a team in the inter-club leagues during the season April - August)
£1.50 (Ladies & Mens')
£4.00 (Mixed)