Renew
When renewing your membership please follow the following steps:
Log in to Clubspark using the email you registered with.

Click on 'Login'. You should now see the login page:
After logging in your name should appear in the top right hand corner.

Note: You may have updated your email address in Clubspark, for example you have setup a new email account. Clubspark requires the email address you first registered with and assigns this as your 'username'. This cannot be changed. If you change your email address in your profile, that will be used for all communication.
Once you have logged in goto the membership page:
clubspark.lta.org.uk/HamptonInArden/Membership/Join
Scroll down to your membership package. It should say 'Renew now'. For example:

You will have the option to set up payments using 'GoCardless'. For example: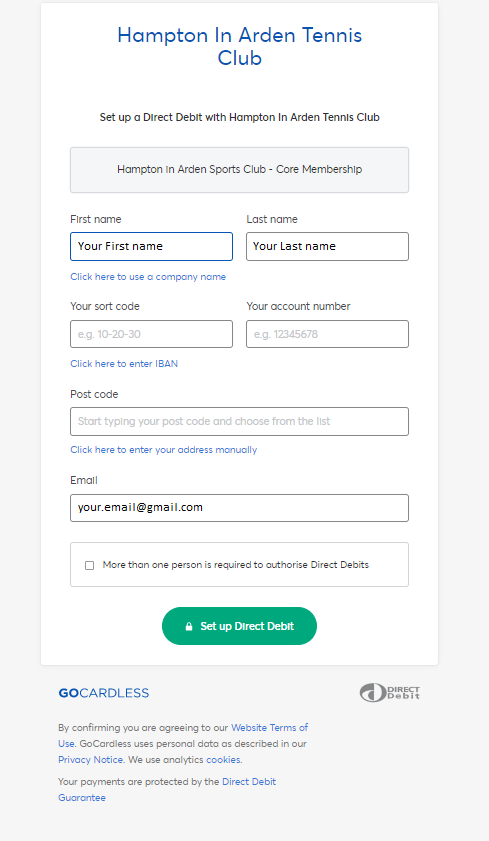 You will then be offered a number of ways to pay. For example: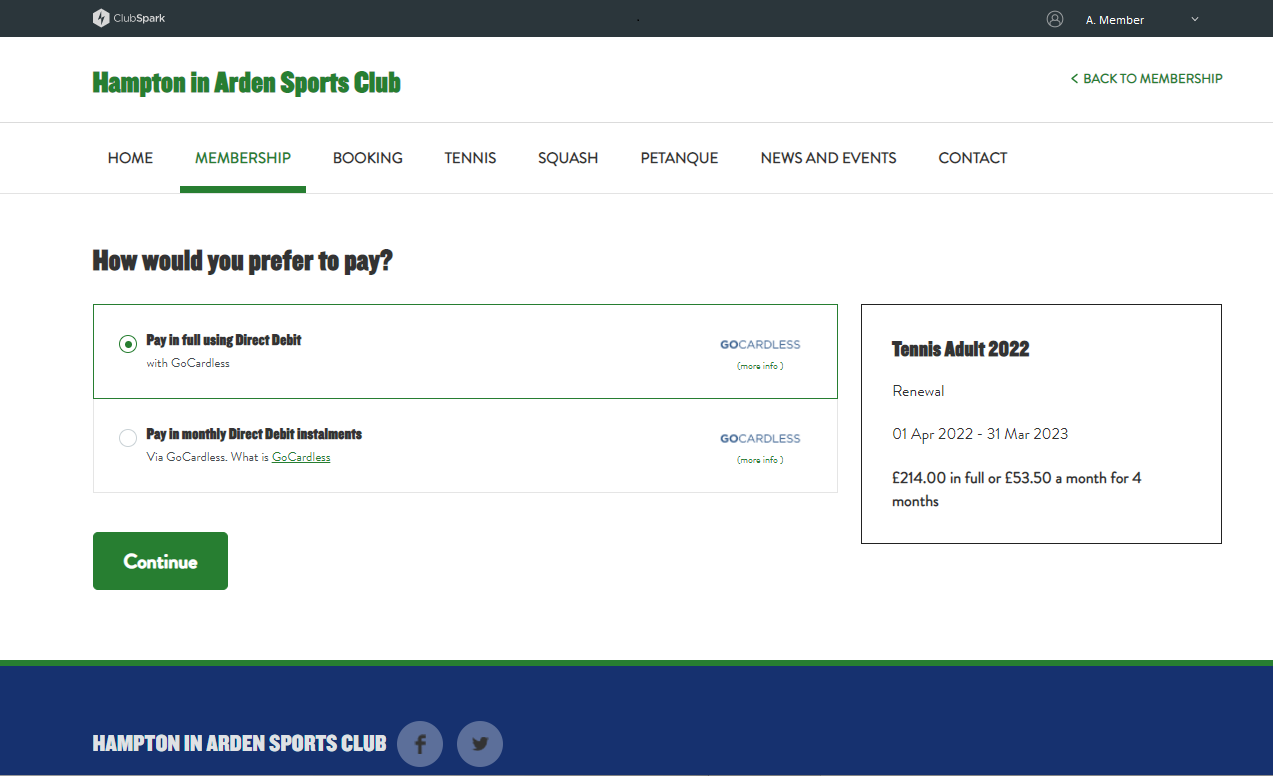 After you have made your payment you should see a final confirmation of your payment. For example: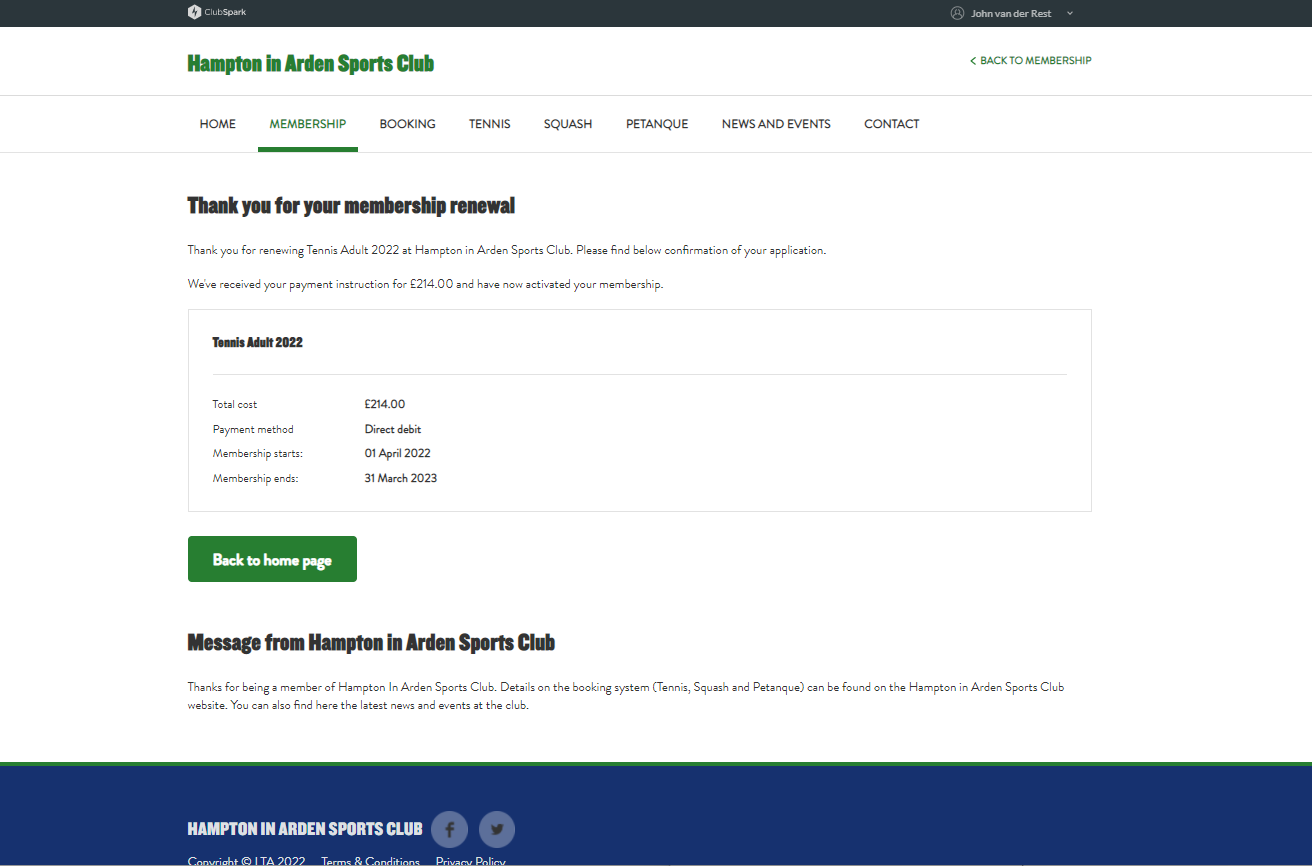 Payment Requests
Each year we create new membership packages for the new Membership Year (for Tennis/Squash 1st April to 31st March the following year). These packages include Adult, Junior, Family and Student memberships.
If you joined the club on a particular package, the following year when your membership is up for renewal, you should recieve one of the following:
Payment Invitation
You should receive and invitation to apply for the membership you had the previous year.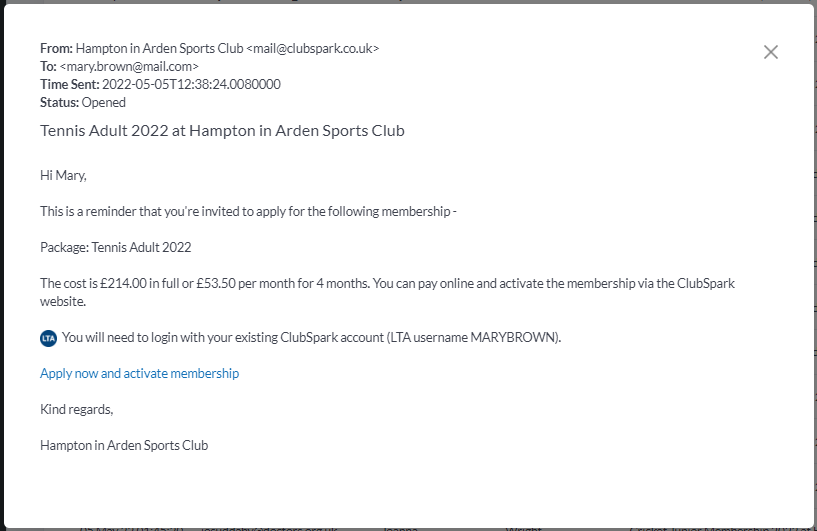 Auto Payment
If you have set up a 'GoCardless' payment in the past you may receive a automated payment request: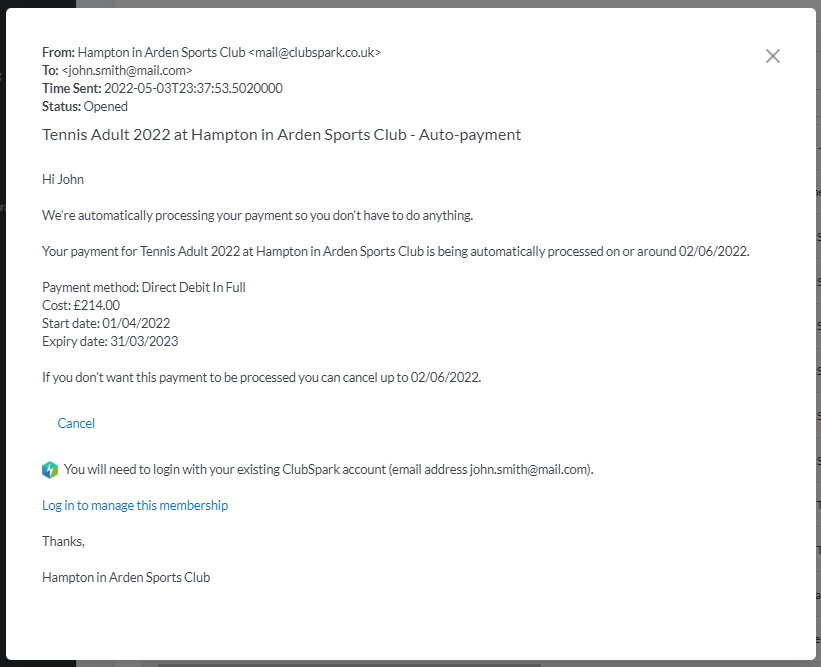 This means that your membership fee will be debited using 'GoCardless' a month from the date of the request. In the example above, 'John Smith' received the payment request on 5th May 2022, telling him a payment of £214.00 will be processed on 2nd June 2022. This payment can be cancelled at any time within that month. A reminder email should be sent out 7 days before the payment is due.