Social
Mens Doubles - 2019
Tue, 19 Nov 2019 00:00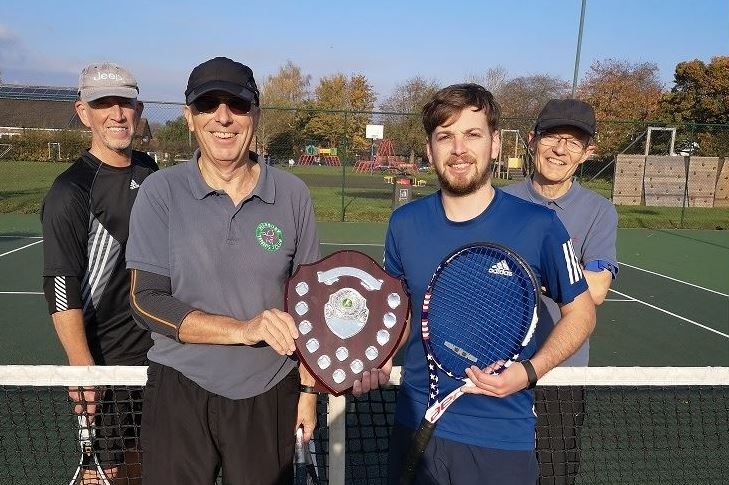 HARBURY TENNIS CLUB MEN'S DOUBLES CHAMPIONSHIP 2019
Saturday November Doubles Day dawned misty but the contenders peered through the rolling banks of fog and started play. The innovation for this tournament was that the beginning Round Robin ensured that everyone got through to the semi-finals (there being eight enthusiastic contenders). However this did not mean that the competitive spirit was in any way diminished as the many deuces and tie breaks illustrated.
If you did not have a Marshall in your pair you did not make the final as Robert Stockdale + Steve Fitzgerald and Keith Thompson + Chris Cousins found out. Both eliminations were extremely close.
Dad Marshall with Alan Guy played Son Marshall with Paul Crowton. If you don't want to know whether father or son triumphed stop reading now!
The younger legs had it (said Paul Crowton paying tribute to his partner) and they gratefully showed off the Shield as 2019 winners.