Safeguarding
Harbury Tennis Club takes the welfare of all our members very seriously.
We are committed to prioritising the wellbeing of all children and adults at risk, promoting safeguarding in our club at all times, including all programs and events we run. Our safeguarding policy strives to minimise risk, deliver a postive tennis experience to everyone, deliver a safe tennis experience for everyone and respond appropriately to all safeguarding concerns/disclosures.
If you have any welfare concerns, please contact our Welfare Officer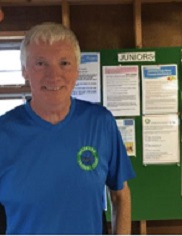 Name: Colin Mercer
Contact: 01926 613284
Email: suecolmercer@btinternet.com
About me:
I am commited to ensuring that Harbury is a club where everyone can play tennis in a safe and welcoming environment. I attended the LTA's "Safeguarding in Tennis" course in January 2018 and have a current DBS certificate.
Harbury Tennis Club's Safeguarding Policy can be viewed/downloaded here. (Draft - awaiting approval)
A printed copy is kept in the Club Hut.
Related Policies:
Safeguarding Whistleblowing Policy