Social
Pickleball paddle demo sessions
Fri, 13 Dec 2019 00:00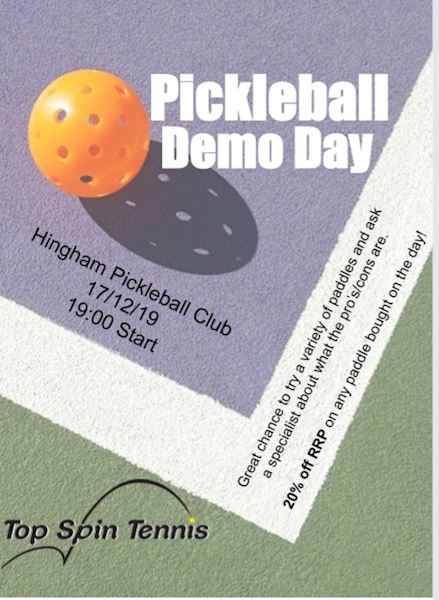 Tues 17th December 7pm-830pm come along and play Pickleball with us and try a Gamma paddle with 20% discount available for orders taken on the night you can get a new paddle in time for Christmas.
Fri 20th December 1045am-1215pm. Pickleball session with Paddletek paddles to try. Come and have a festive lunch with us in the tennis hut afterwards- bring a plate of food to share.
Hingham Tennis members and pickleball players can play for £1.50pp for the demo sessions. Normal price £3pp.