Social
Hingham Tennis Great British Tennis weekend
Thu, 23 May 2019 00:00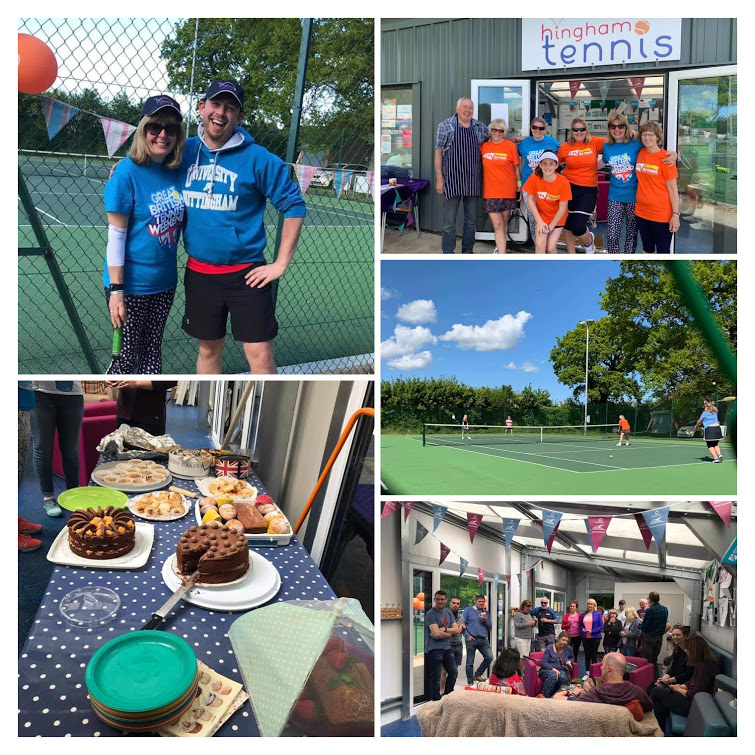 Hingham Tennis enjoyed welcolming players new and old to our Great British Tennis weekend event on Sunday 12th May. Coach Jonathan Linder ran sessions for the juniors in the morning, a cardio taster session and an adult fun tournament. Congrats to Debbie and James (in the blue t shirts) for winning that tournament.
BBQ food went down a treat - thanks the Bernie for cooking up these treats and then to follw a wondeful selection of home baked cakes which raised funds for charity.
Amongst all the activities and food we also held the 'Wimbledon ballot' which gives members a chance to obtain tickets to attend Wimbledon this year. All members of Hingham Tennis get a chance to opt in to the Wimbledon ballot so if you missed out this year then you can join the club via the membership tab on this website!