Team tennis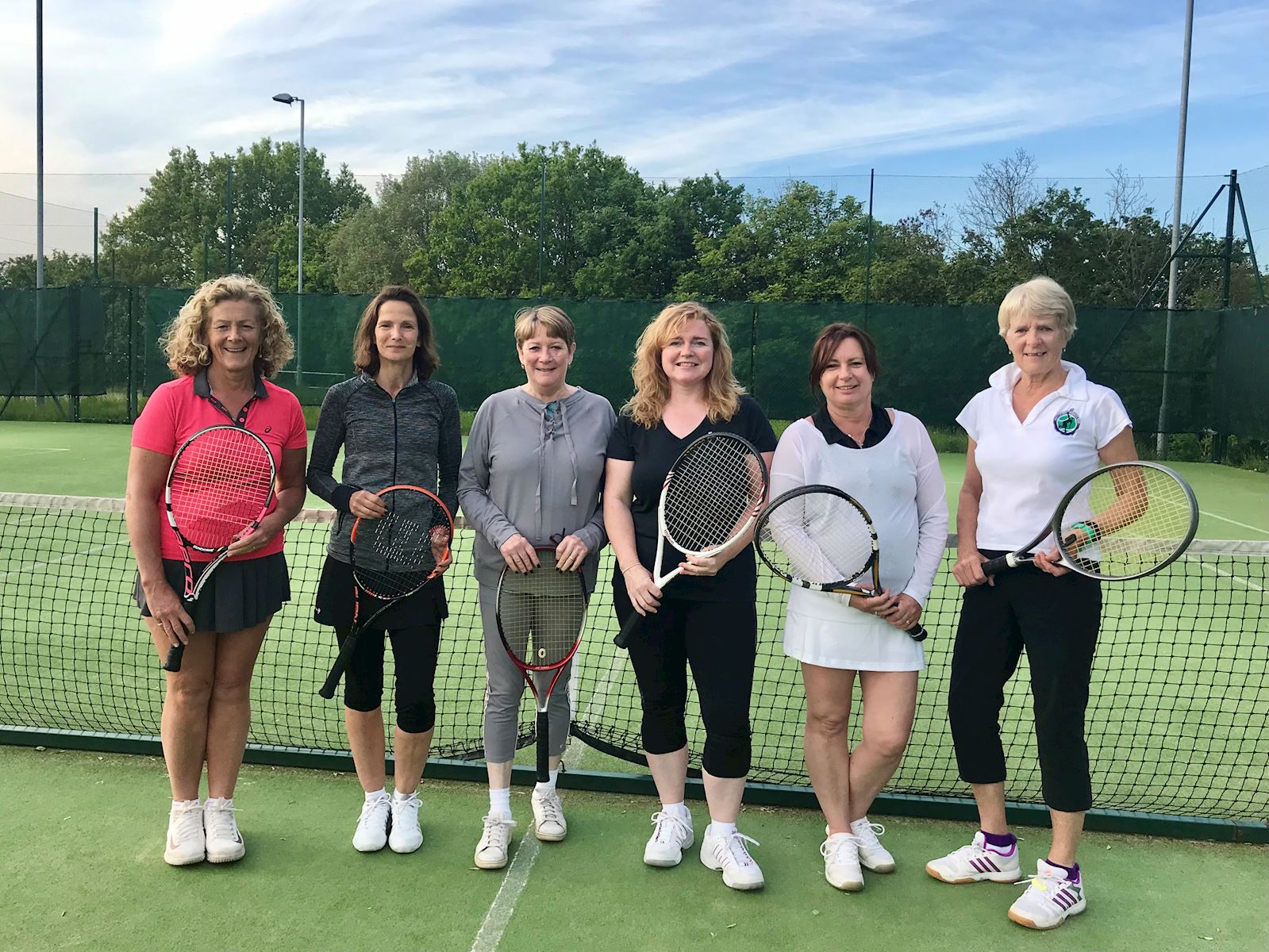 Knutsford Tennis Club teams play throughout the year, and in all weathers!

We compete in a summer league - The North East Cheshire Lawn Tennis League (NECLTL) and in a winter league - The East Cheshire Winter League. Playing home and away, at clubs around the Cheshire area.

​Team tennis is a great way of enjoying varied and competitive play - the team captains organise the match schedules and welcome all players. There is no minimum or maximum commitment - so you can play matches that fit in with your availability and your life.

​The ladies are led by Ladies' Captain, Kirstie Blake and the men by Men's Captain, Guy Lang. If you are interested in playing team tennis, then contact Kirstie or Guy in the first instance who can have a chat with you about what it's all about (their details are on the 'Contact' page).
Please click on the links below to access team fixtures, results and league tables:
- KTC 2021 Summer League Fixtures
Summer 2021 Team News
Overall an incredibly successful summer. If anyone is interested in playing for the teams, please let Kirstie or Guy know.
Men
1st team - division winners being promoted to Division 3
2nd team - mid table remaining in Division
3rd team - division winners being promoted to Division 10
Ladies
1st team moved down a division
2nd team - remaining in their division. Now both 1st and 2nd teams in same Division for next year.
3rd team - stayed in their division.