Annual Membership Rates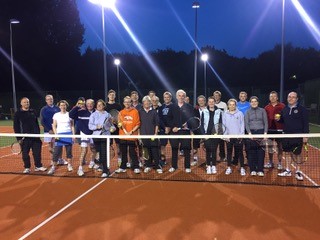 Becoming a member of Knutsford Tennis Club is easy! ​ We have a range of membership options and are sure to have something to suit you. Where age is mentioned, it is always taken as of 31st August of the membership year, which runs from 1st May to 30th April.

Contact our membership secretary Christine ([email protected] knutsfordtennisclub.org.uk ) to discuss the options to find the right fit for you.
​If you are a new member and are joining part way through the year, then your payment will be on a pro-rata basis** or join up on our popular 3 month membership offer.
The 2021 / 2022 Annual Membership rates are:
Family £460
Two Seniors, one or more juniors, students or intermediates under 26 living at the same address as the adult members
Senior : £230
26+ and not a student
Intermediate: £118
Age 18-25 but not in full time education
Junior : £80
Age 9-17 years
Mini : £15
Age 8 and under
Playing Adult of Junior : £92
In addition to junior/mini holding a junior membership, adult can play with specific junior member. Two parents may join with one junior but only one parent will be allowed on court at any one time
Weekday Member : £180
Monday to Friday 9:00 -16:00, does not include club night, team play, tournaments or competitions (unless by coach's invitation)
Student : £72.50
Age 18+ in full time education and student card required
Social : £25
Non Playing member - Social only
Age is always taken as of 31st August of the membership year.


**Please see the KTC Membership Joining Page for pro-rata rates for new members joining mid season