Club
Current Restrictions on Playing Tennis
Mon, 15 Mar 2021 00:00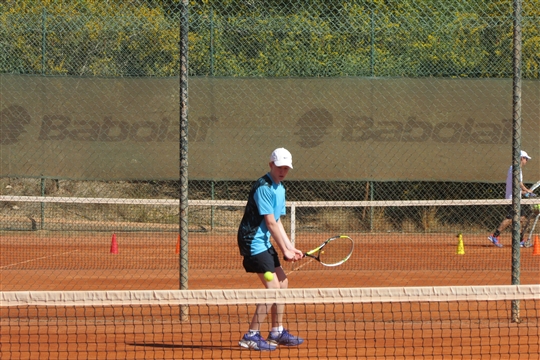 We are delighted to let you know that we will be re-opening the courts at Lisvane Tennis Club from 9am on Saturday 13th March 2021 in line with the COVID-19 Return to Restricted Play Guidelines from the Lawn Tennis Association and Tennis Wales and in compliance with Welsh Government COVID-19 Guidelines.

In accordance with the LTA/TW Return to Restricted Play Guidelines we would like to bring to your attention several important rules that have been put in place for the next few weeks in order to make our tennis experience as safe as possible and we would really appreciate it if you could read these rules and stick to them. We will update you if anything changes with regards to these rules.

In line with the Welsh Government's restrictions, all tennis activity should be conducted locally.
As before, please book a court before arriving at the club. This will give you the information for the track and trace email.
For the time being the following can be played:
Singles between two households
Doubles between a maximum of two households (maximum of four adults present), doubles pairs should be from the same household.
Organised social sessions are currently not permitted.
One to one (or one to one household) coaching is allowed so please contact Tony Symons-Hicks ([email protected]) to discuss your coaching requirements.
Hand sanitiser will be available at the club. However, you may wish to bring your own sanitiser and disposable gloves especially for use with the drag mats and line sweepers.
If you are the last person to leave the club please ensure you lock up the courts after you and pull the gate closed at the top of the lane.

Please do not share equipment. Please identify your personal tennis balls with a marker pen and only use your marked tennis balls to serve with.

Our Clubhouse will remain closed and locked up for the foreseeable future, with only the Club coach and maintenance team having access.

The outside toilet will be open for use (and the defibrillator and a first aid kit are located in the outside toilet).
We will be reinstating the track and trace procedures - please continue to provide track and trace details to Emma upon request.
All children under 16 years of age will need to have adult supervision when playing. However, please can the adults remain outside of the courts and socially distancing from other people watching.

Thank you all for your cooperation in this and we hope you all enjoy getting back to tennis.

The Tennis Club Committee