Jordan Wilkinson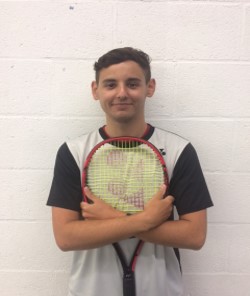 My role at Nuffield Tennis Academy is to help improve players from young and older beginners' right through to performance players of any age; I am also available for players to prepare for tournaments when they need to.
I started playing tennis at the age of 6, playing here until the age of 14. During my playing days I went on to be one of the top players in the county, training 4 - 5 times a week. After leaving tennis for a while, I came back into the game 4 years ago, achieved my coach qualifications and took up my position as Club Coach here in September 2016, and have enjoyed working in all parts of the programme since then.
I enjoy working here as I've learnt a lot since I started and I'm excited to continue working with the team to learn more and improve players. What inspires me is making players improve and seeing breakthroughs in there tennis.
My goals in tennis are to progress my coaching knowledge and keep trying to improve myself making myself better which I have since I started, so I'm excited for my coaching career, and the opportunities it could bring.