Etiquette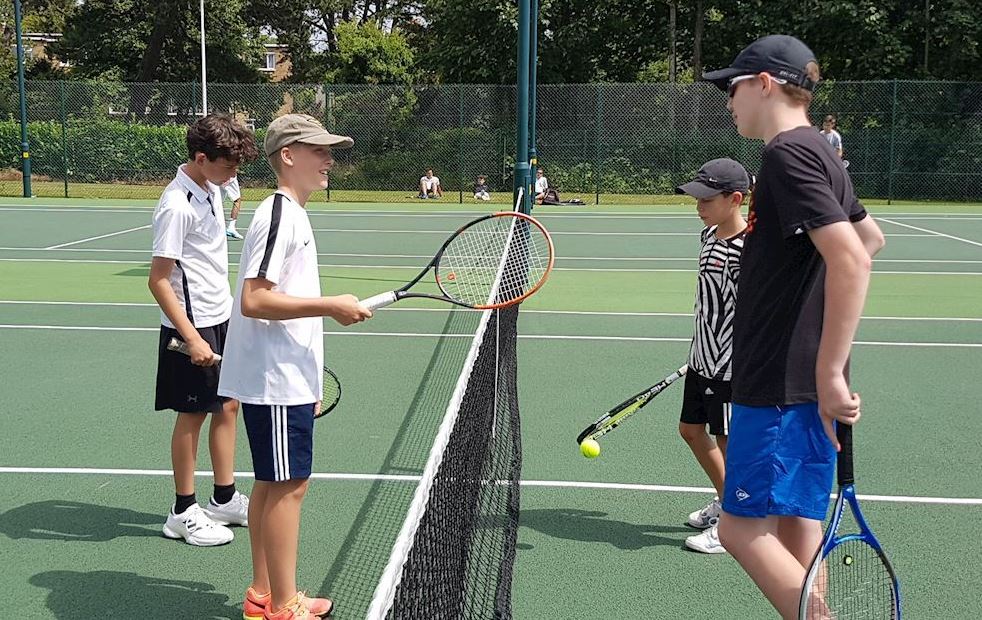 Etiquette exists to help everyone enjoy this game. Sportsmanship, consideration, and politeness have been part of the game and the following points need to be observed:
Talk quietly if you are near tennis courts that are in use.
Don't walk behind another court during a point, across someone else's court while they're in the middle of a game or interrupt a point on another court to retrieve a ball.
Pass as quickly as possibly after a point has finished.
Do not disturb people on your court until after their time is up.
Do not use mobile phones on court or allow them to ring.
No chewing gum allowing on court.
No glass containers allowed on court.
Wear proper tennis shoes with a non-marking sole. Other shoes may wear out quickly, hurt your feet, or damage or mark the court.
Before starting to play, ensure any equipment you are not using (spare rackets, clothing, drinks, etc.) are out of the way.
Often a ball from another court will end up on your court. To return a ball simply roll it safely to the back of the court and not direct to a player unless he/she requests it.
Tennis balls will end up scattered over the court during play, so you should retrieve balls for your partner and your opponent to keep the game flowing.
Do not criticise your partner or opponent, be positive and offer encouragement instead.
Line calls can be hard to see from the other side of the court so you must call your own lines, ensuring your opponent can hear you. A ball that touches any part of the line is good, so you don't have to say anything, but you could say "Yep!" as an acknowledgement.
Always respect the line calls of your opponent because he/she is nearer than you.
If you have a disagreement with your opponent, offer a let. This means you replay the point whether it's a first or second serve.