The PLTC Bar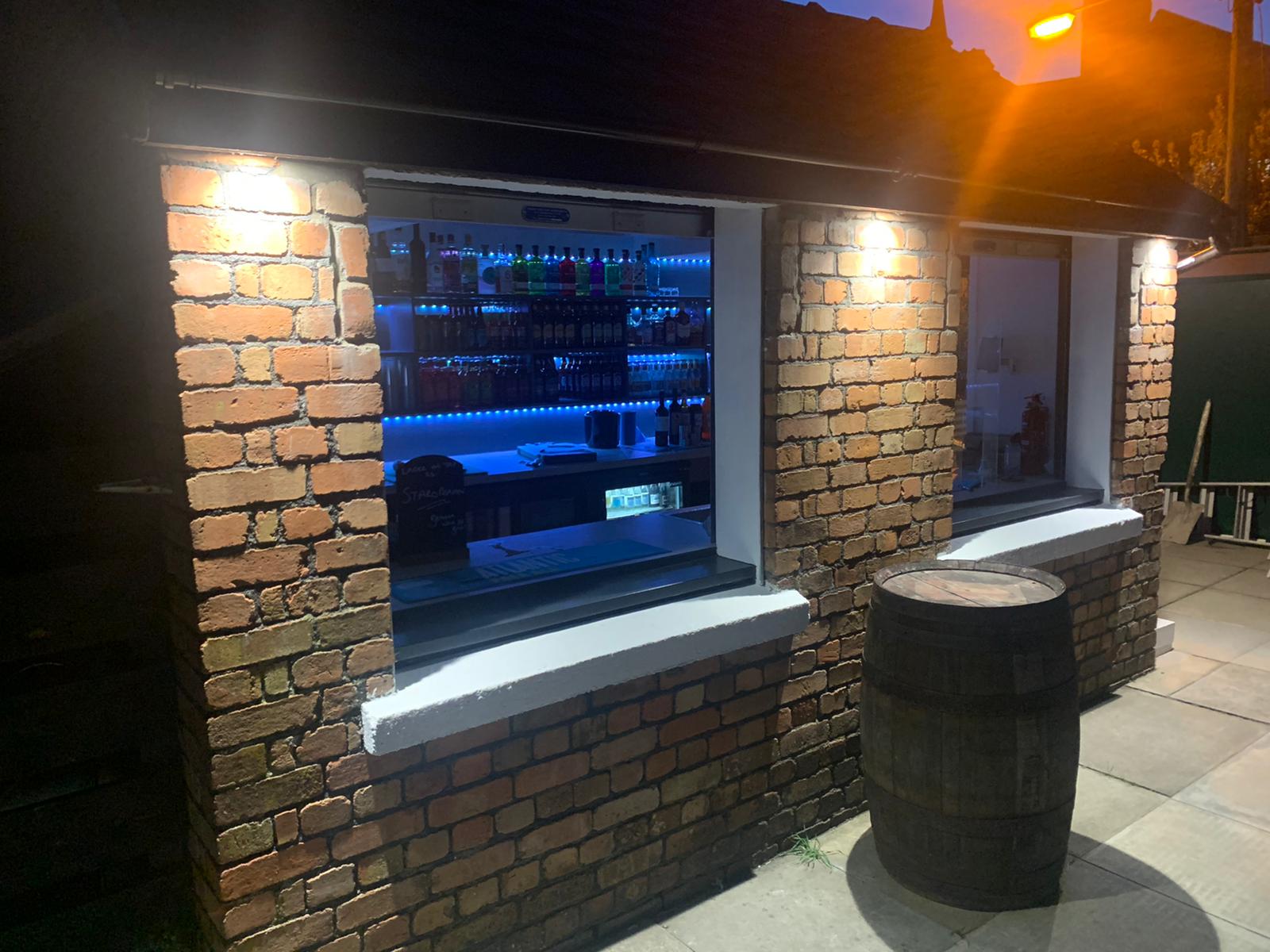 Penarth Lawn Tennis Club has a well-established social scene within Penarth and the Vale of Glamorgan. The main focus of the bar is to provide members with a relaxed, safe environment to enjoy a drink after playing or somewhere to meet friends and family. The bar is completely run by members who volunteer their time freely. The bar is informally open every evening when tennis is being played (eg matches, coaching) and there is a member on site who can open up.
The Bar
The clubhouse has a fully supplied bottle fridge and three-line draught bar which is stocked with a comprehensive range of beers, lagers, ciders, wines and spirits as well as soft drinks and snacks. In 2020 we enhanced the club's infrastructure and converted the groundsman's shed into a fully stocked and serviced outdoor bar. This provides members and guests with a range of options within our idyllic setting.
Opening Times & Social Nights
The main social evenings where the bar will be open for extended periods are Tuesday, Wednesday, and Friday. Tuesday and Wednesday evenings are run informally by the members playing tennis. Whereas, on a Friday, the club operates a bar rota as this is a busy time for social tennis and socialising. Often, on a Friday, there are themed food and drink nights to offer members different experiences. The bar is licenced to sell alcohol until 11pm Sunday to Thursday and midnight on Friday and Saturdays.
The clubhouse can be hired by members. Full details of this can be seen on the 'Clubhouse hire' tab.
Management and Volunteering
If you have any suggestions for the bar, please speak to Ben Coates to discuss your ideas. The front of house operations of the bar is run by members. On a Friday night we organise a rota of member's bar teams. We are always keen to train members up so that you can use the bar and join a team. If you would like to be shown the ropes or would like to volunteer for the Friday night rota, please speak to Alun Morgan.