Club
Finals Day
Mon, 20 Sep 2021 00:00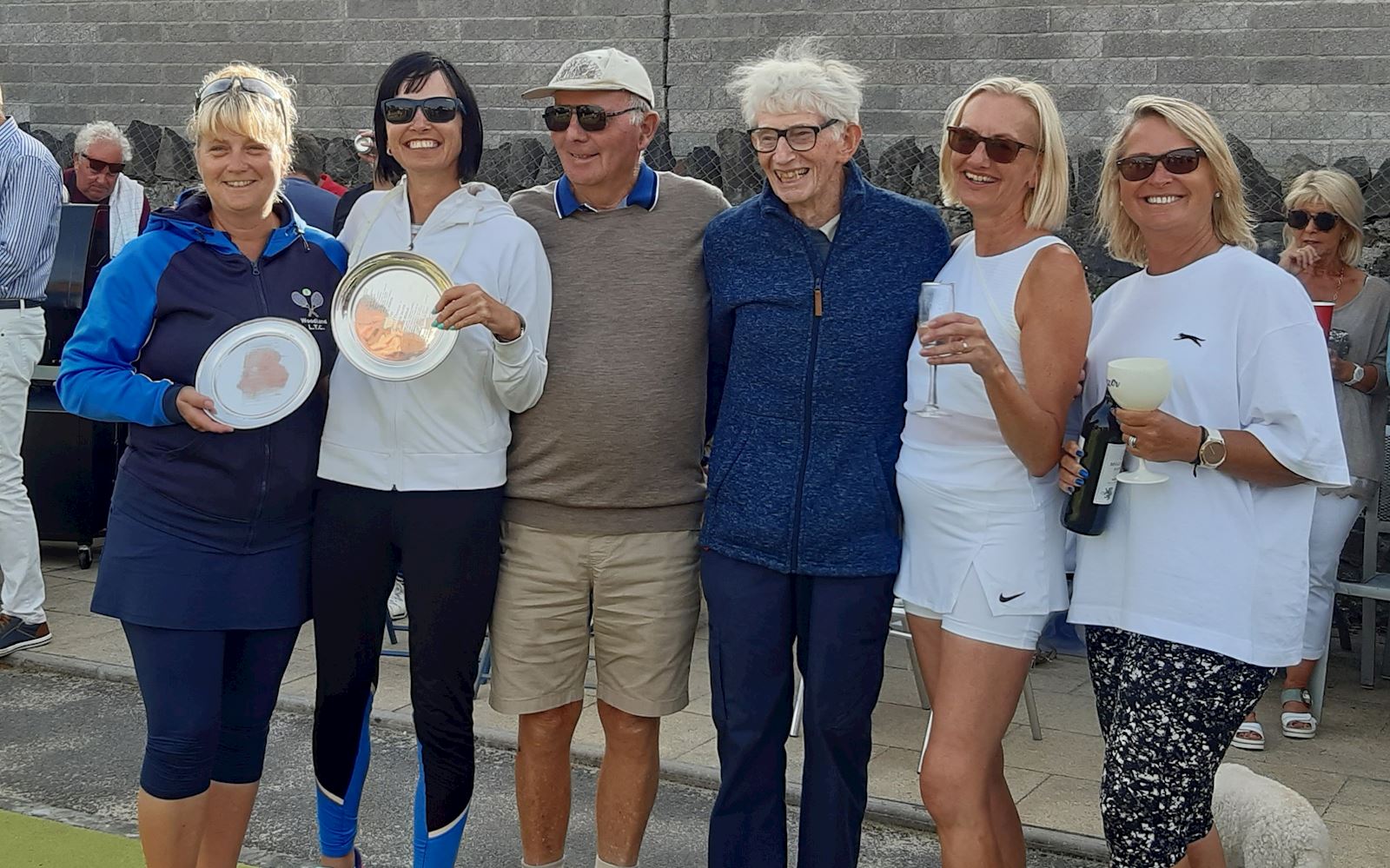 The Club finished off the summer season in style with its annual club finals day. Six matches took place over the course of the afternoon and friends and family turned out to cheer on the competitors. The first matches on court were the men's singles and ladies' doubles. In the Men's Chairman's Cup, Jimmy Hay took on Russ Deuvall. It was close from the outset. The match was dominated by baseline rallies although Jimmy took the opportunities to charge the net when they came along until Russ' lobs to the backhand side proved too successful. In the end Jimmy's extra consistency proved decisive and he won in straight sets, 6-3, 6-4. The ladies' doubles featured Lucy Johannsen and Claire Norvill against Tracey Hooper and Cheryl Batt. After a tentative start, the women settled into a tactical battle which saw the whole myriad of shots being used. Claire's reliability on the baseline coupled with Lucy's adventurous net play gave them the win.
Next on court were the Ladies' singles and men's doubles events. Katie Ashman and Tracey Hooper displayed amazing agility, with both covering the court well. Katie's match play experience made the difference and she won the match 6-2, 6-1. The men's doubles featured Nick Griffiths and Chris Bond pitted against Mike Fletcher and Nick Evans. It was the only match of the afternoon to go to three sets as the momentum shifted between the pairs. Nick and Chris managed to battle hardest and took the title.
The last matches of the day were the Men's President's Cup singles and mixed doubles. The Singles was a display of power and control from Oliver Fuller and Tom Deverson. Oliver's baseline prowess was matched by Tom's control and superb net play to provide a match full of tension and drama. Tom managed to wrestle control in the end to take the title of Men's Champion. The mixed doubles had some familiar faces back on court as Chris Bond and Katie Ashman took on Nick Evans and Lucy Johannsen. Again, all of the shots were on show with baseline rallies being intermingled with some stunning net play. Katy and Chris managed to get ahead and maintain their concentration to win in straight sets. The afternoon was round off with a BBQ and awards.
A big thank you goes to all of the competitors and to everyone who helped to organise the day, making it such a special occasion.