Welcome to Woodland LTC Coaching.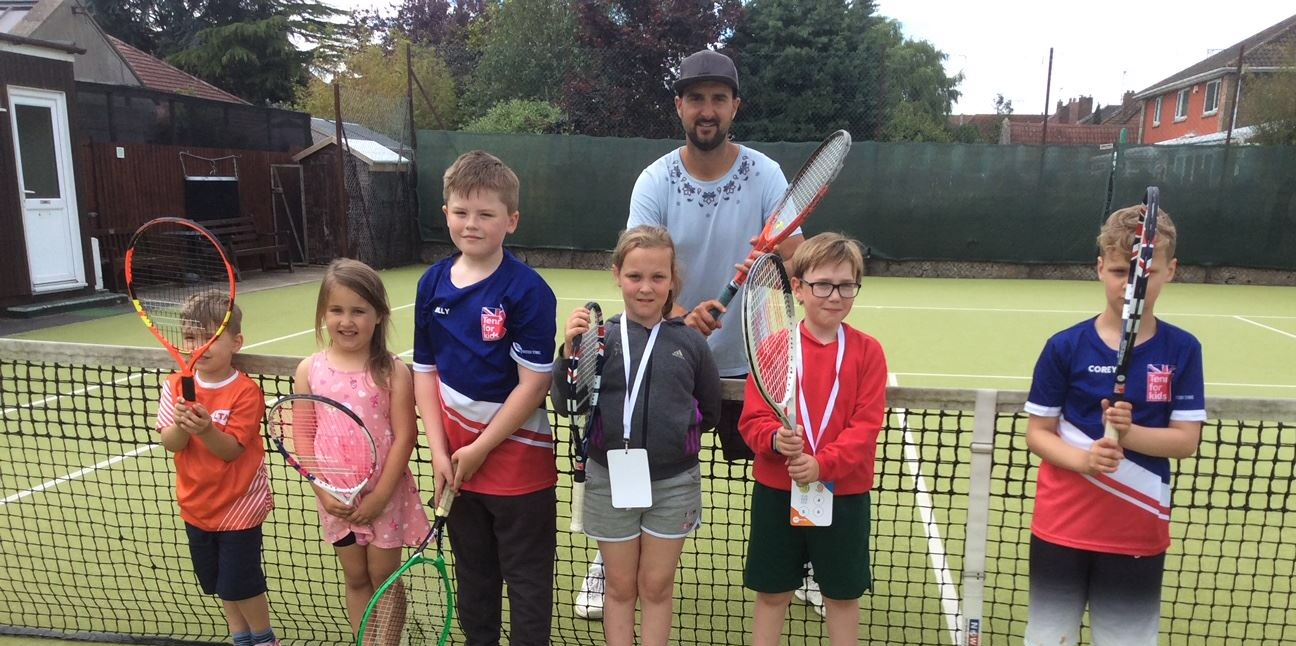 DUE TO CORONAVIRUS RESTRICTIONS WE ONLY OFFER GROUP COACHING FOR KIDS AGE 9+ (ORANGE BALL OR OLDER). FOR YOUNGER PLAYERS ONE TO ONE COACHING CAN BE BOOKED
We run a comprehensive programme for children and adults and provide extensive school and holiday camp opportunities.
All our coaches are LTA accredited and we follow LTA approved coaching structures.
The childrens coaching is structured around a variety of ball types as follows:
Saturday Morning Junior Coaching
Red Ball - ages 4 to 8 years old . 9 - 10 am
Orange Ball - age 9 years old . 10 - 11 am
Green Ball - age 10 years old . 10 - 11am
Yellow Ball - age 11 years + . 11am - 12 pm
Saturday morning coaching is currently £3.50 per child per session, paid on the day at the club. The timings above are for Saturday mornings.
Monday afternoons 'Tennis for Kids' Course
4 - 5 pm 4 - 10 year olds (you have to be under 11 to do the course)
5 - 6pm . 11 - 14 year olds (NOT a 'Tennis for Kids' course)
Adult Group Coaching - Thursday Afternoons
1 - 2 pm
Using the selection menu below you can pre select junior or adult courses (under Any Programme) at varying skill levels. Remember to hit "search" once you have selected your criteria. If there is nothing that seems relevant to you, or you have any problems booking then please contact our Head Coach, Dan Burgess 07852 445313 or email d.j_burgess@hotmail.co.uk or the programme manager, Mike Kopacki mikekopacki@hotmail.com for something tailored to your needs. See below for more information about Dan Burgess.
Individual Coaching
If you wish to have individual coaching then this can be booked direct with Head Coach, Dan Burgess. Cost is £25 per hour
Dan is an LTA Accredited Level 3 Coach
He has been coaching professionally at multiple clubs for over 6 years, working with level 4 and county coaches. Dan has worked with all ages of players from red ball (8 yrs and under) up to beginner/advanced adults. He specialises in girls coaching from red ball to u16s, producing county development players and Avon league winner teams. Dan has a clear and strong knowledge of coaching the right technique and has a good understanding of tactical play.
LTA Accredited Level 3
LTA Safeguarding Certified
Tennis for kids trained
Emergency First Aid Certified
DBS checked
Avon key coach
Lesson Fees (per hour)
Adult £25.00
Junior £25.00
If you would like any information on the coaching programme or individual lessons please contact Dan on 07852 445313 or email him on d.j_burgess@hotmail.co.uk